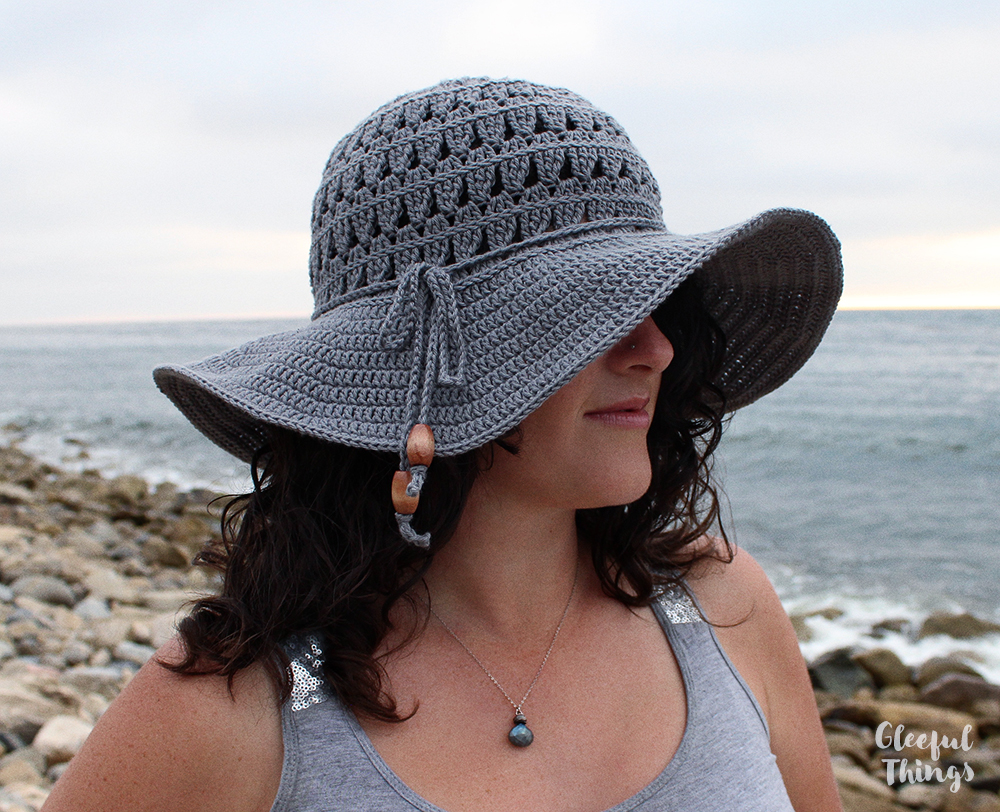 I will admit that I'm not the best at designing crochet goodies for those times of the year when it's really cold! I blame the fact that I live by the beach and don't usually get a real winter. Scarves are just accessories here, not a necessity. But I do love crocheting things that work well for the warmer months! I've made my share of barefoot sandals, and have experimented with bikinis and kimonos. So I'm excited to finally be releasing my first sun hat, which is so perfect for summer!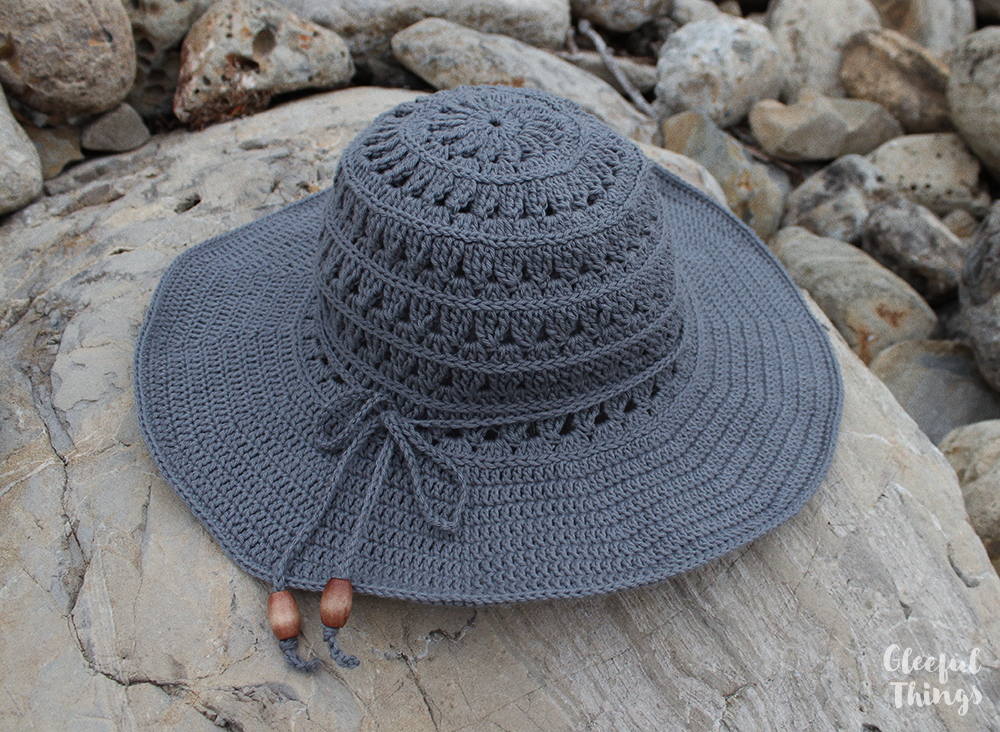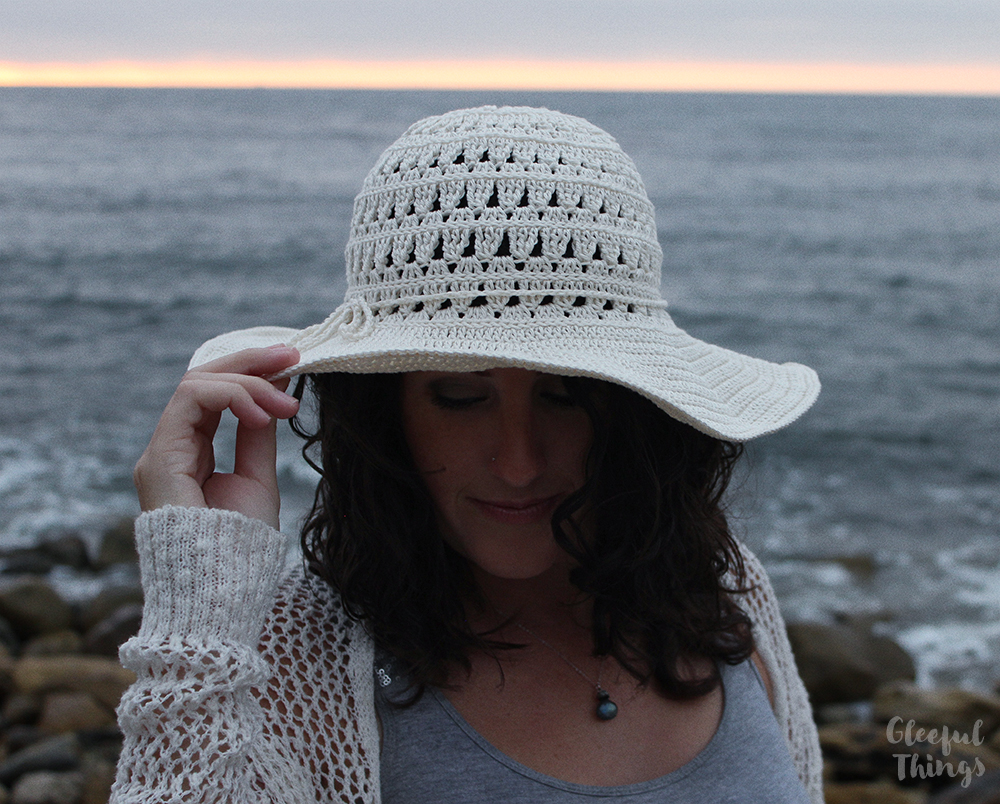 I designed this hat with a DK weight cotton yarn, using a stitch pattern that allows a nice amount of breathability, which I think is ideal for summer days at the beach. You can grab a copy of the pattern right here, on Ravelry. And be sure to use coupon code "SUNSHINE" for $2 off! (expires 7-5-2017)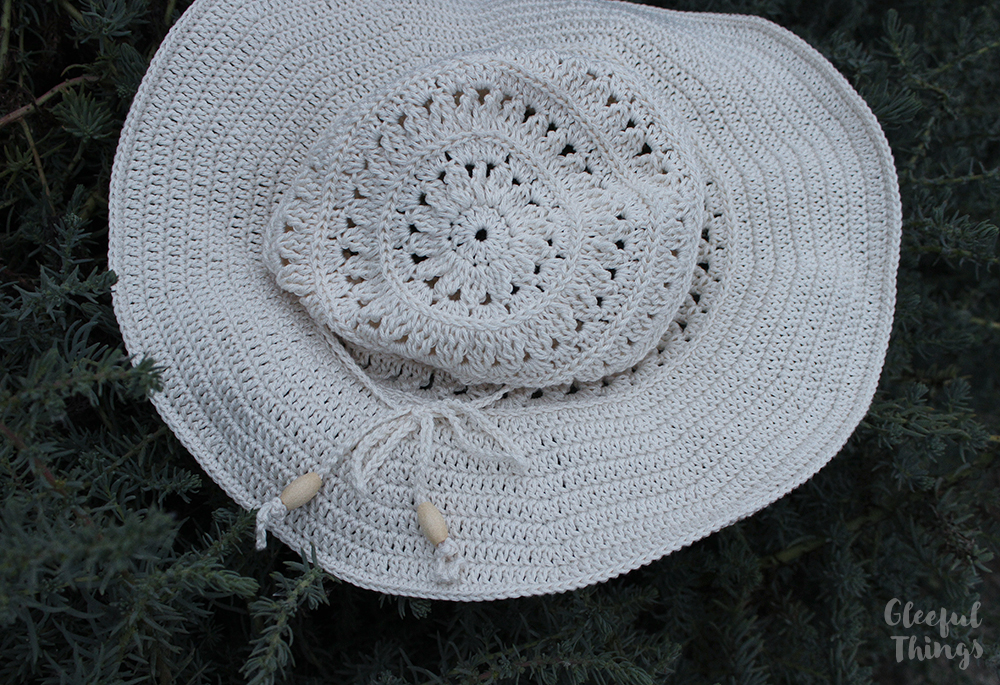 I made this hat using Paintbox Cotton DK (in Slate Grey) and Cascade Ultra Pima (in Natural), which both worked out beautifully! You'll need about 300 yards of your favorite DK weight yarn, a size E/3.5mm hook, and some 24 gauge jewelry wire to make this hat. Be sure to check out the Ravelry listing for all the details about this pattern, and don't forget to add it to your queue for later!
BUY IT!