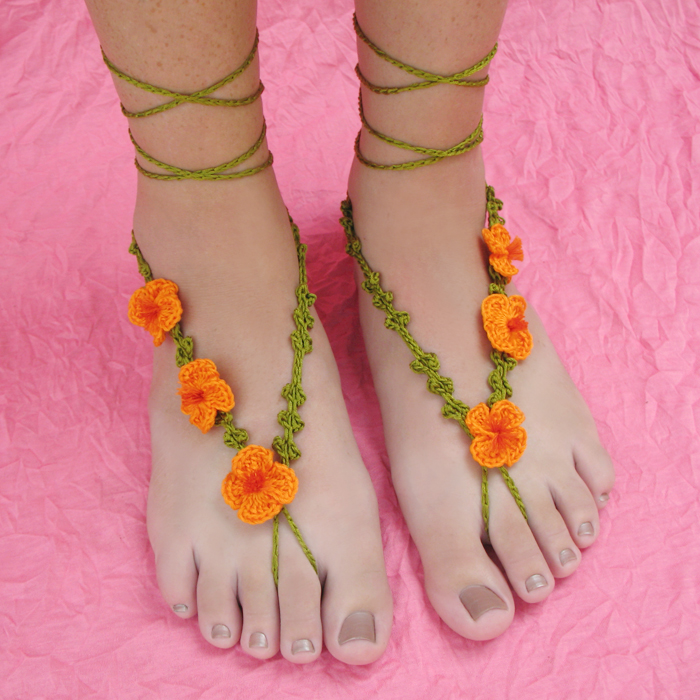 I have a new pattern available today! Introducing the Poppy Barefoot Sandals! Inspired by my love of golden poppies! You can use any variety of colors to make them look like other types of flowers if poppies aren't your thing.
This is actually two patterns in one! There is a pattern for making them with crochet thread (above) and there is a pattern for making them with worsted weight yarn (below)! I normally really prefer cotton thread for barefoot sandals because you can wear them in the water and it holds up so well. But I know a lot of people are scared of thread so I wanted to also include a worsted option.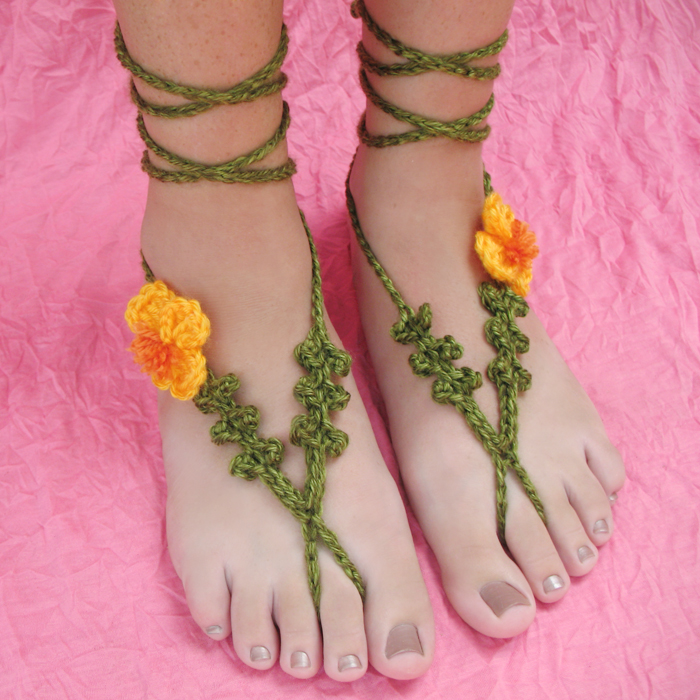 This is definitely an advanced level pattern (with the worsted weight version being slightly easier). It's twelve pages long and includes plenty of photos to help you along. Here's a peek at what's inside: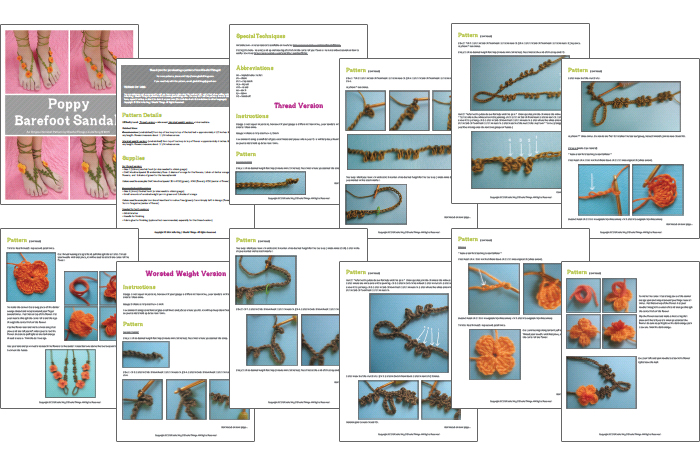 $3.00
The pattern is available through Ravelry, Etsy, or Craftsy!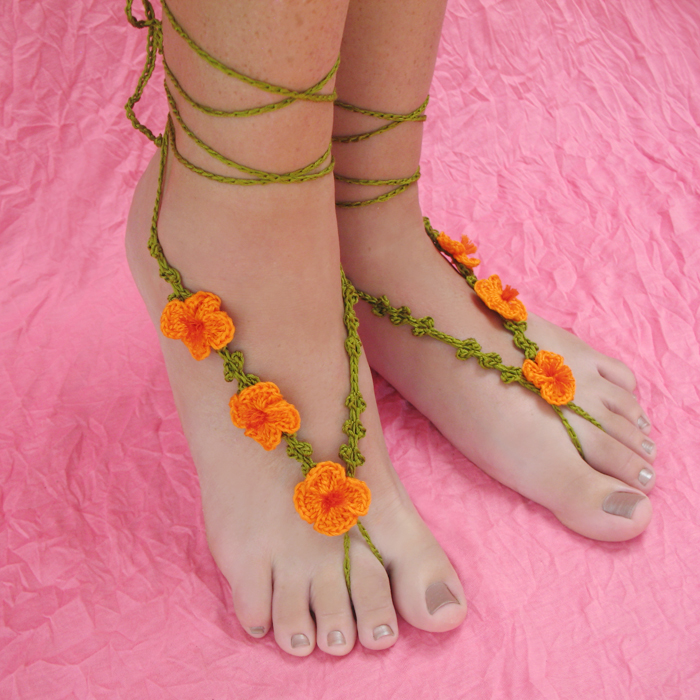 I hope you like them as much as I do! Which version will you make? :)
You might also like these posts: