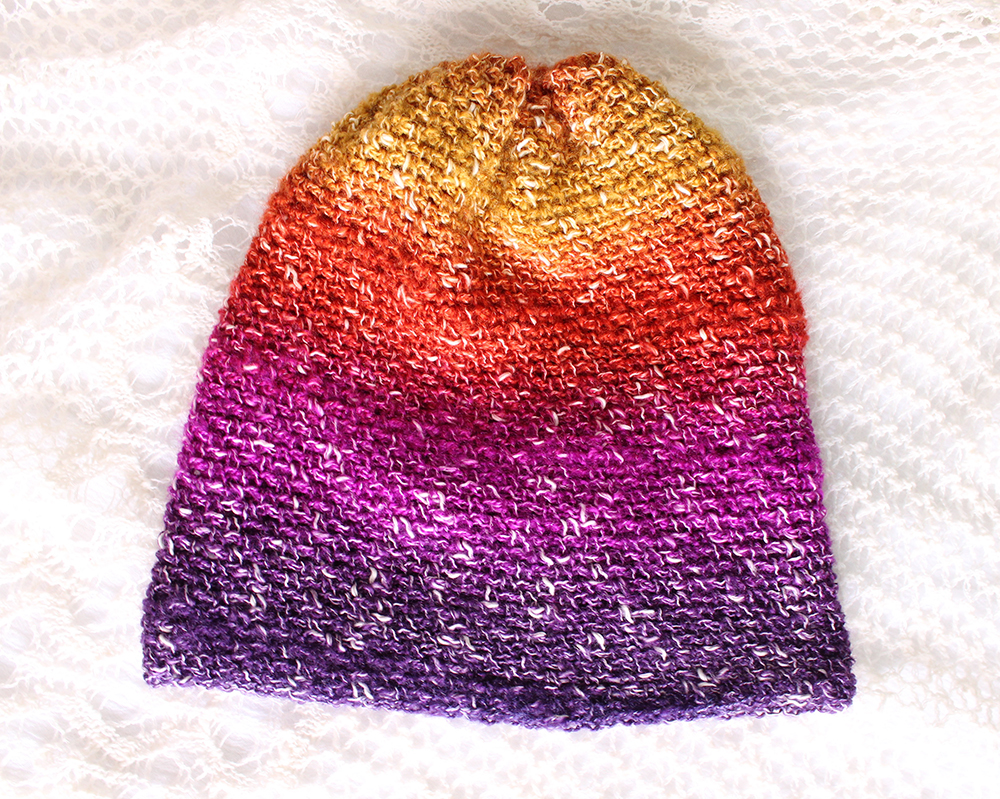 A few days ago, I shared my first gradient hat using Lion Brand's Shawl in a Ball yarn. There was enough left in the skein to make a second hat (and then some), so I couldn't resist working up a second one to see what that gradient would look like also! I love these colors! Especially the pink-orange part. This one is a little bit shorter than the first unfortunately because right as the purple started to turn to blue, there was a knot in the yarn where it turned into yellow! Boo!
There is still enough in the skein to make something else. Maybe a headband or two? It's nice to get so much yardage in one skein! :)
* This post contains affiliate links.
You might also like these posts: