I have a new crochet pattern to share today! I'm really excited about this one because it's my second garment design! Introducing the Point The Way Pullover! It's a comfy, casual, loose fitting sweater that is flattering to all shapes & sizes.
I know garments can be a little intimidating but even if you're new to them, I think you'll enjoy this one because it's very easy to make! It's constructed as one big piece with the sides seamed up at the end, using a simple stitch pattern that is very easy to memorize. Once you get it down, you won't even need to look at the pattern!
I had total cost in mind when I designed this and specifically chose a stitch pattern that is not a yarn gobbler. So not only is it easy to make, it also doesn't use a ton of yarn. The size medium shown here only required about 720 yards.
Despite the large size, this project goes very quickly because it uses bulky weight yarn (I used Knit Picks Billow). The bulky yarn also ensures that it's still nice and cozy despite the holes between the stitches.
I think this is truly a piece that you'll love making and wearing! :)
Buy it!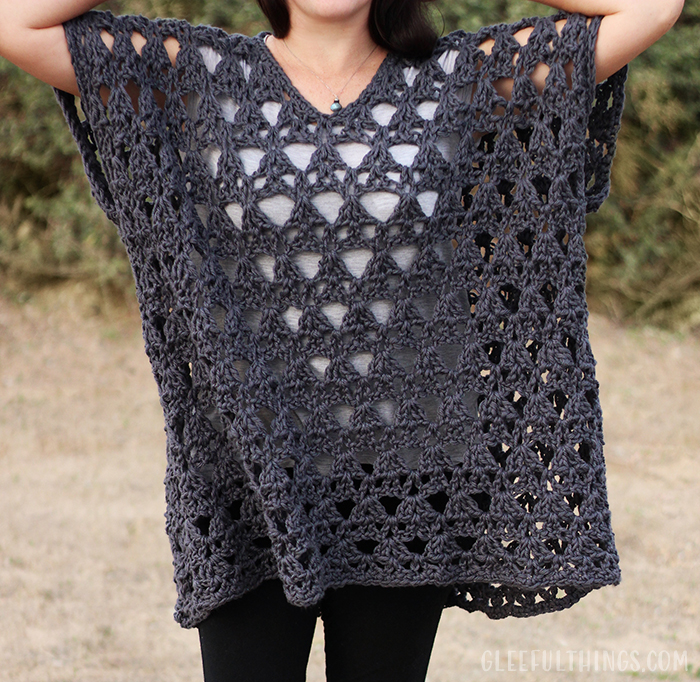 This pattern is part of this week's Design Wars Challenge. I hope you'll join our Facebook group and vote for your favorite design! :)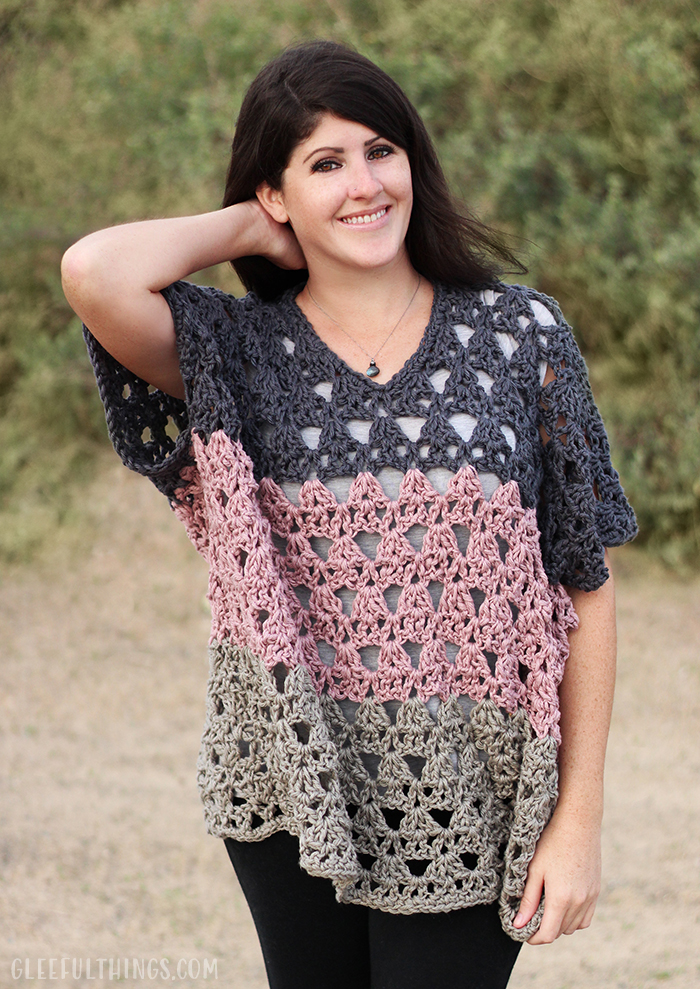 You might also like these posts: