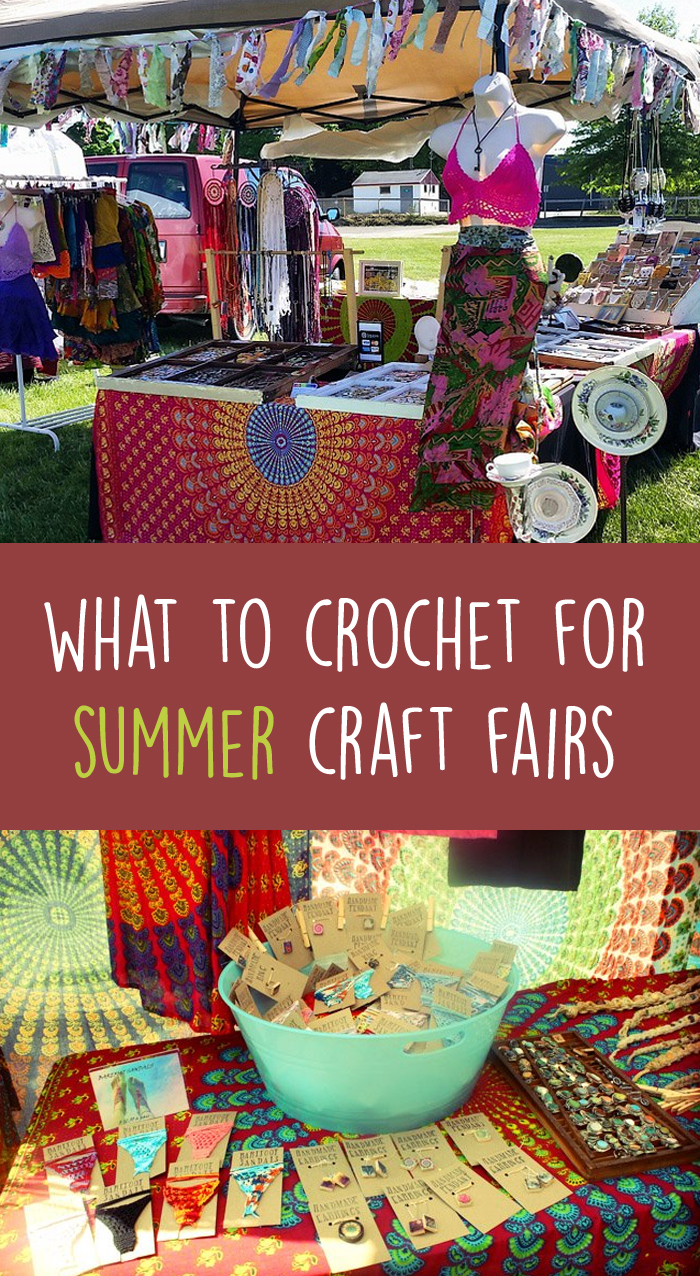 I was recently asked for tips on what type of crochet items would be ideal for craft fairs during the summer. I have some ideas but since I'm more in the business of selling crochet patterns than actual crochet items, I want to give Cathy of Golden Hands Design a big shout out for sharing her tips with me! She also let me use photos of her lovely booth for this post! Be sure to follow her on Instagram if you'd like to see more photos of her crochet work and from craft fairs she's done! :)
Some items that would be great for summer are:
● barefoot sandals
● bikinis & festival tops
● beach bags
● floppy hats
● earrings
● drink cozies
● shawls/wraps
● kimonos
● vests
● sarongs & swimsuit cover ups
For all wearable items, try to focus on patterns that use light weight yarns. If you don't like working with light weight yarns, try choosing patterns with open, lacy designs.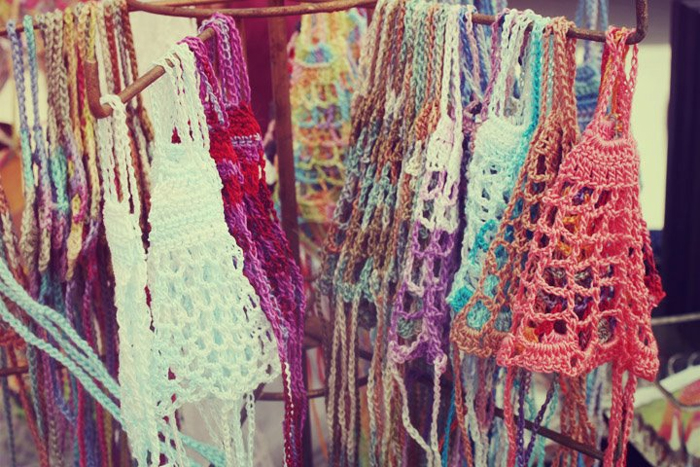 Cathy pointed out a really important thing I hadn't thought of: consider the customers who will be at the particular fair you're doing. Are they a young, hippy, festival going crowd? Are they older? Do they likely follow a certain sports team from the area? Are they from a nearby college? There are a lot of ideas you can get when you consider who you're selling to!
During any season, I think it's important to consider where you live. For example: I live by the beach so personally, I could most likely still sell bikinis at a Christmas craft fair but that probably wouldn't work so well in other areas! Do you live somewhere colder? You could probably still sell scarves during the summer!
What to #crochet for summer craft fairs
Click To Tweet
Also consider holidays that are approaching. For summer you have the 4th of July (if you're in the US, of course) so maybe some red, white and blue items? Father's Day is in June so having a good selection of men's items during that time would be great.
Do you sell at craft fairs? What works best for you during the summer?