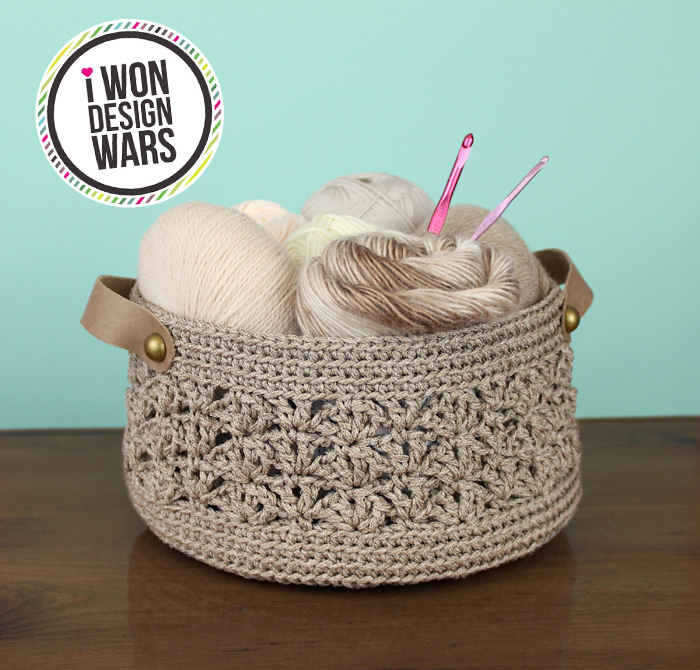 I'm so thrilled to be able to say that the Beachcomber Basket won this week's Design Wars Challenge! Thank you all so much for your votes! The pattern is available now! Read on if you'd like to hear more about it! :)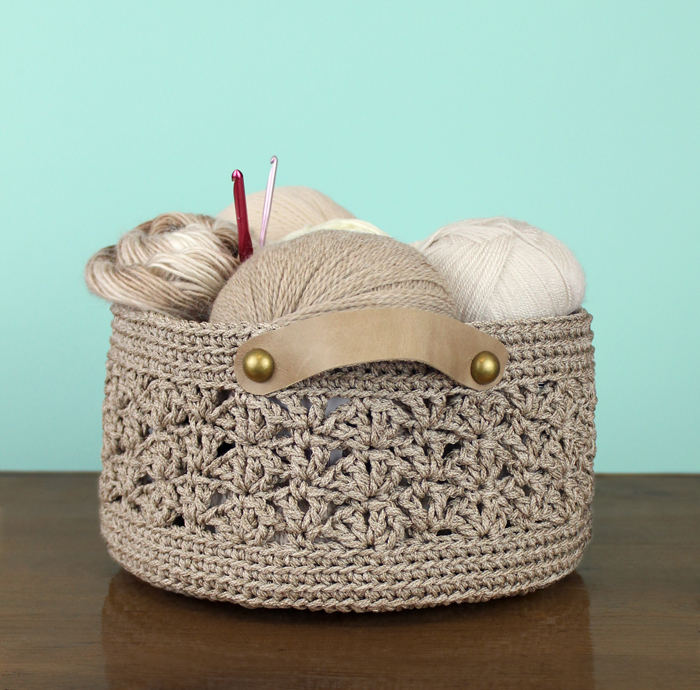 The name was inspired by the shell stitches I used (and suggested by my pattern testers, thank you!!). I also incorporated back loop single crochets to create a pretty texture. I used scraps of leather to create the handles and attached them with metal studs. They're simple and easy to make but don't worry, if you'd prefer a crocheted handle, that is included in the pattern as well!
I designed it using Red Heart Cordial but you can substitute plenty of other bulky yarns. I thought Cordial did a great job of showing off the stitch texture though plus it works up pretty stiff when using this gauge so the basket is very sturdy and holds its shape well.
It's a nice little basket that would be great for holding all sorts of things! Fill it with yarn to store your latest crochet project, use it as a fruit basket in the kitchen, keep it in the bathroom to hold washcloths, or on your vanity table to organize make up!