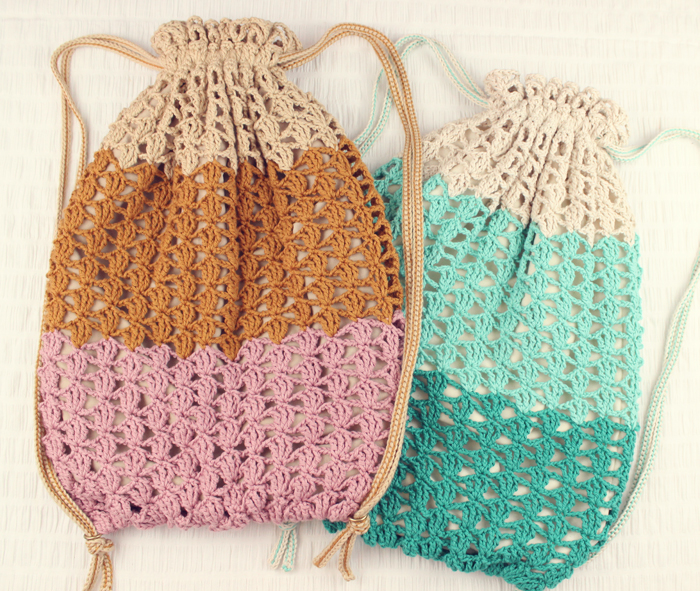 Good news! If you're a fan of not losing your things, you'll be excited to know that the Seafoam Beach Backpack crochet pattern now includes a tutorial on how to sew a lining! yay!
The tutorial is 3 pages long but is very simple and includes photos. You'll only need 1 yard of fabric, basic sewing supplies & skills. I like to sew the lining with my machine and then sew by hand to attach it to the backpack.
If you previously purchased the pattern on Ravelry, I just sent out an update. You should get a message in your Ravelry inbox and/or email with a link to download the updated PDF. If you purchased the pattern through Etsy or Craftsy, just send me an email and I'll get you the updated PDF! :)
I just used some cheap muslin for these and it only cost $3 each to line them! In addition to keeping small things from falling out, I think it also makes them feel a little more sturdy.
You might also like these posts: