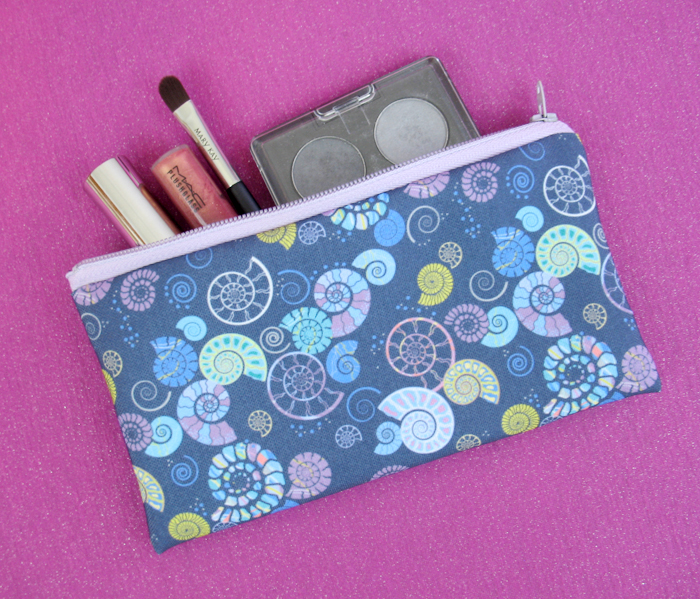 I really love browsing Spoonflower for unique fabrics! I've had this one in my favorites for a while and decided to get a swatch of it when Spoonflower was having a free swatch day to celebrate the release of their new Eco Canvas fabric. You might remember, last time I got a swatch, I made it into a sunglasses pouch. With this one, I wanted to make a little make up bag!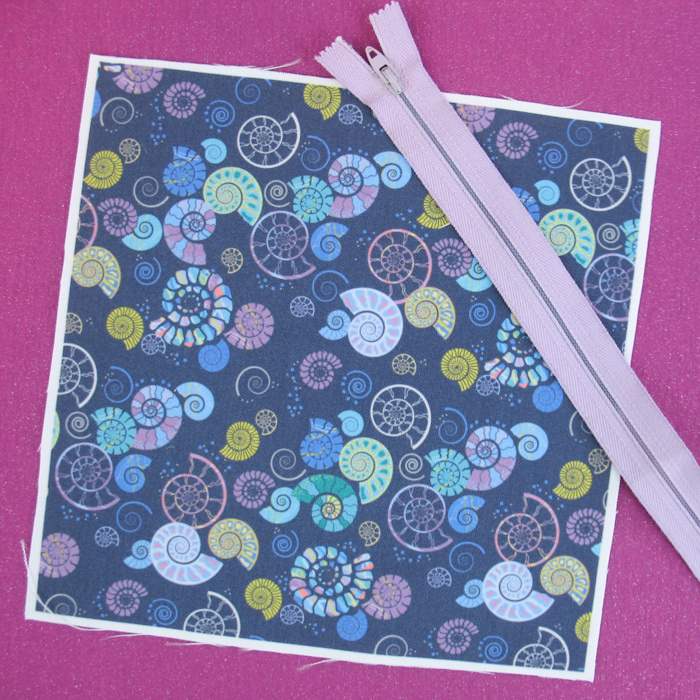 Supplies:
– One swatch from Spoonflower (or an 8×8 inch piece of fabric) – I'm using this one.
– An 8 inch zipper
– Sewing machine & basic sewing supplies
Step 1: Trim the extra white off your swatch. I left about 1/4″ of white all the way around mine.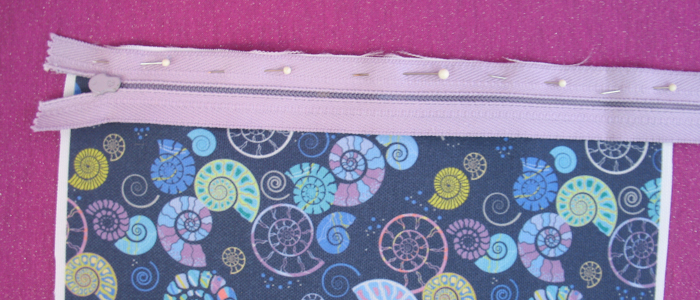 Step 2: Pin the zipper in place so the right side of the zipper is face down, touching the right side of the fabric. Sew using a zipper foot.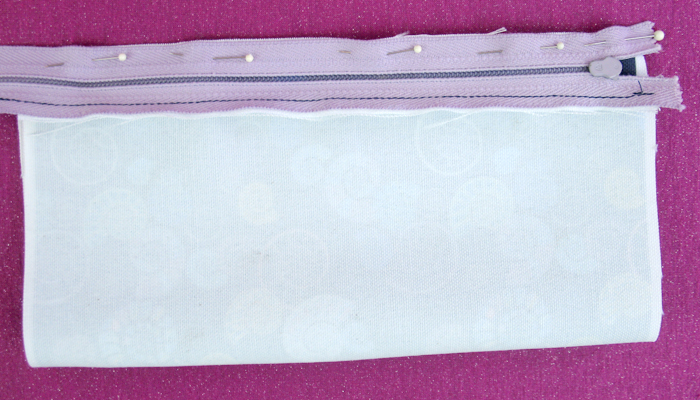 Step 3: Repeat along the other side of the zipper.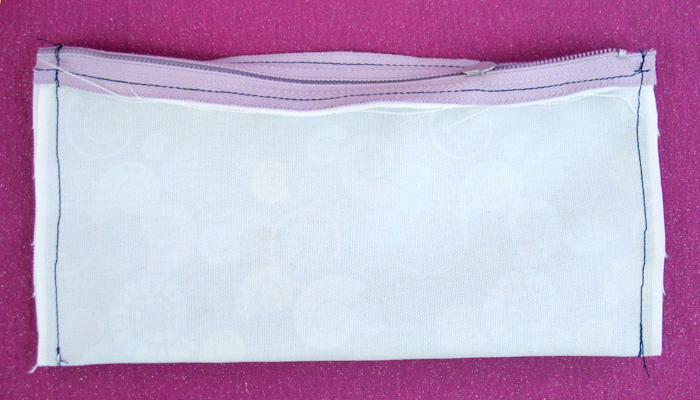 Step 4: Open the zipper a little bit so you'll be able to turn the pouch right side out. Pin both ends shut and sew. If your zipper was too long (like mine), trim the extra length off the ends. Turn right side out through the opening in the zipper.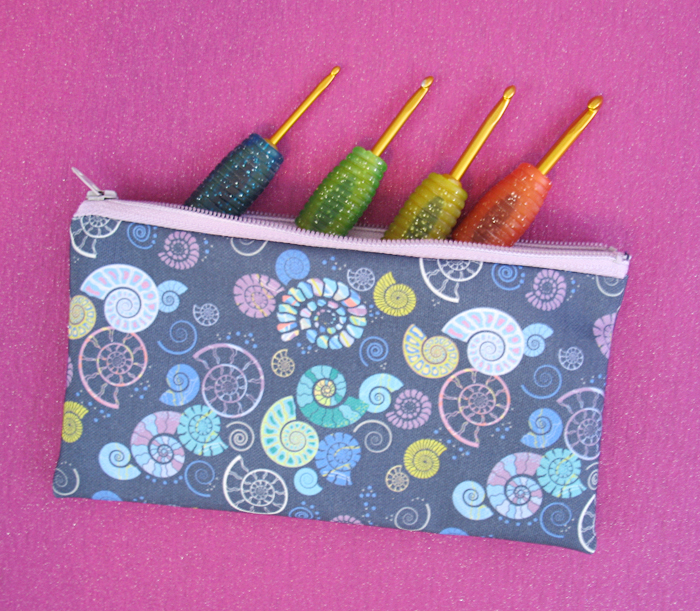 I'm thinking of using this as a make up bag but it would also be great for crochet hooks and other little crochet tools like scissors, stitch markers, etc! :)
What have you made with your Spoonflower swatches? 
I was thinking it would be fun to buy a bunch of swatches in different prints and fabrics to see what I can come up with to make out of them!