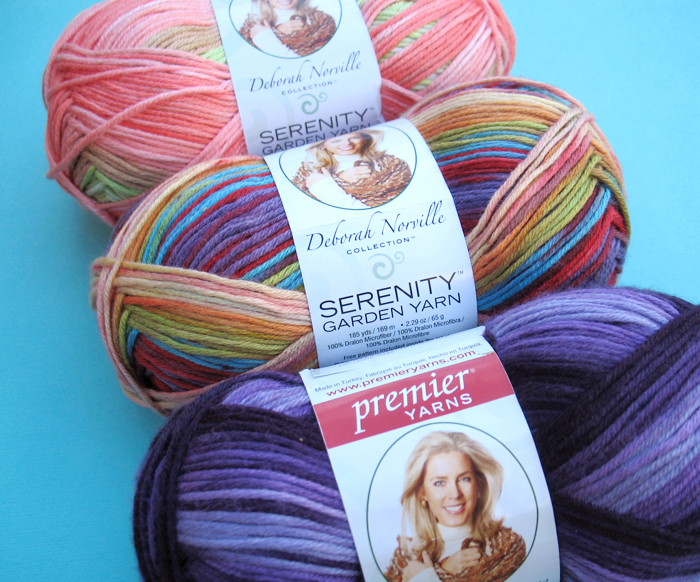 This yarn review is SO over due! This is a yarn that I can't stop buying and I can't believe it's taken me this long to tell you about it! Well, I guess I've mentioned it here plenty of times along with the projects I've used it for but it's taken me this long to write a full on review! Anyway, if you haven't tried Premier's Deborah Norville Serenity Garden yarn yet, you really really should!
This is a sport weight yarn that is 100% Dralon Microfiber. I really love the texture of this yarn and it is extremely soft against your skin! It has kind of a cottony appearance, but smoother.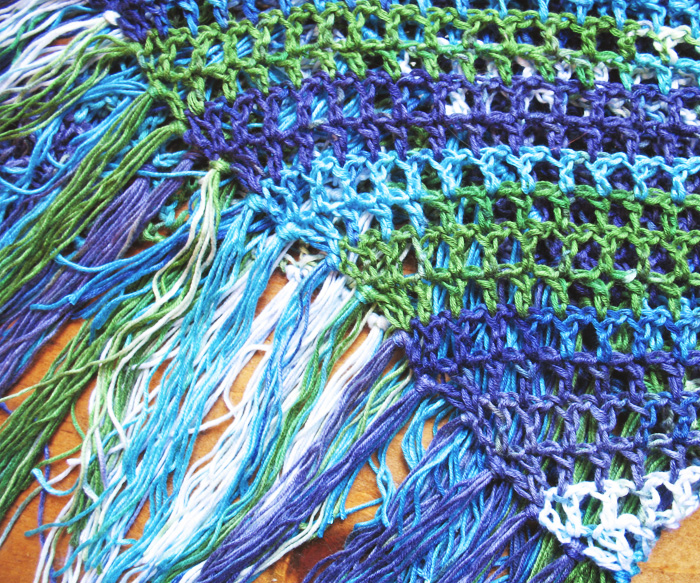 So far, I've made two Triangle Scarves (1 & 2) and the Artfully Simple Infinity Scarf with it. Each skein is 185 yards and costs around $3.99 everywhere I've seen it (Jo-Ann's often has it on sale though!). I think it's a good price considering the quality but assume that I'll probably need more than one skein for most projects (the Triangle Scarves required two skeins).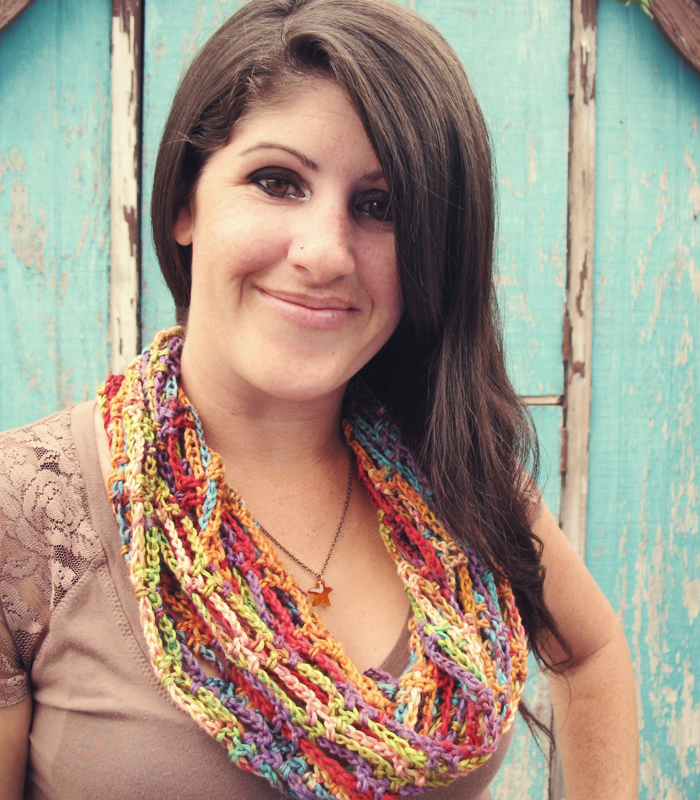 The weight of this yarn is perfect! It's just heavy enough that I've found it easy to modify patterns intended for worsted weight to use this yarn. But it's also light weight enough that I think it will be great for Summer items! I can't wait to design some tank tops and bikinis with it this Summer! I also think it would be great for barefoot sandals and headbands (so many things on my to-make list with this yarn)!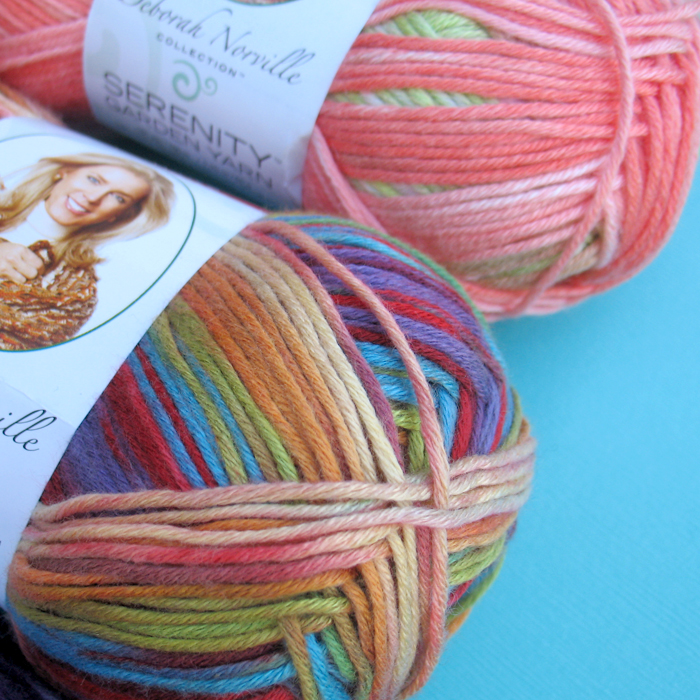 It comes in a really pretty variety of multi-colors. I love & want to use every one of them!! I think my favorites are Gems (above, which I love because it's like a rainbow that feels more earthy than neon), Sea (the blue/green/white Triangle Scarf above), and Mountain Heather which I haven't used yet! I guess my only gripe about this yarn (and this is me being really picky because there is really nothing bad about this yarn!) is that is doesn't come in any solid colors. There are projects where I think it would be great to have solid colors to compliment the multis.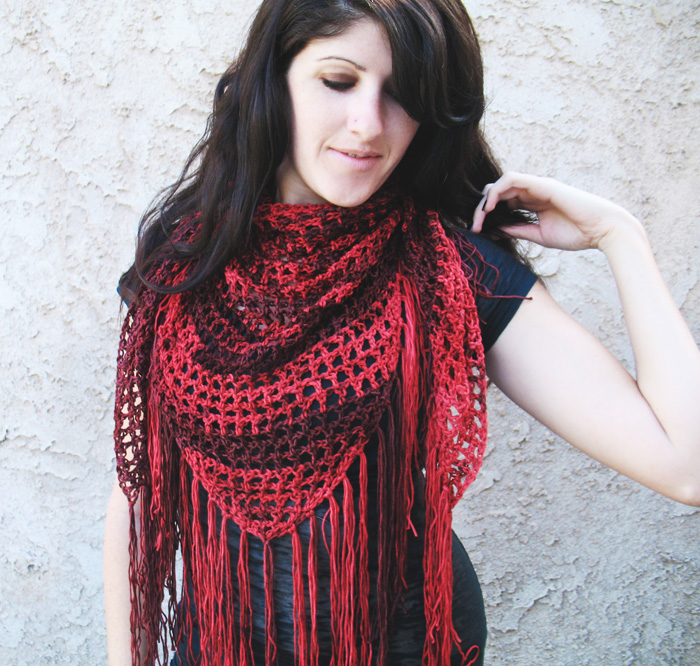 Have you used Premier's Deborah Norville Serenity Garden yarn yet? What do you think of it? What have you made with it?
You might also like these posts: