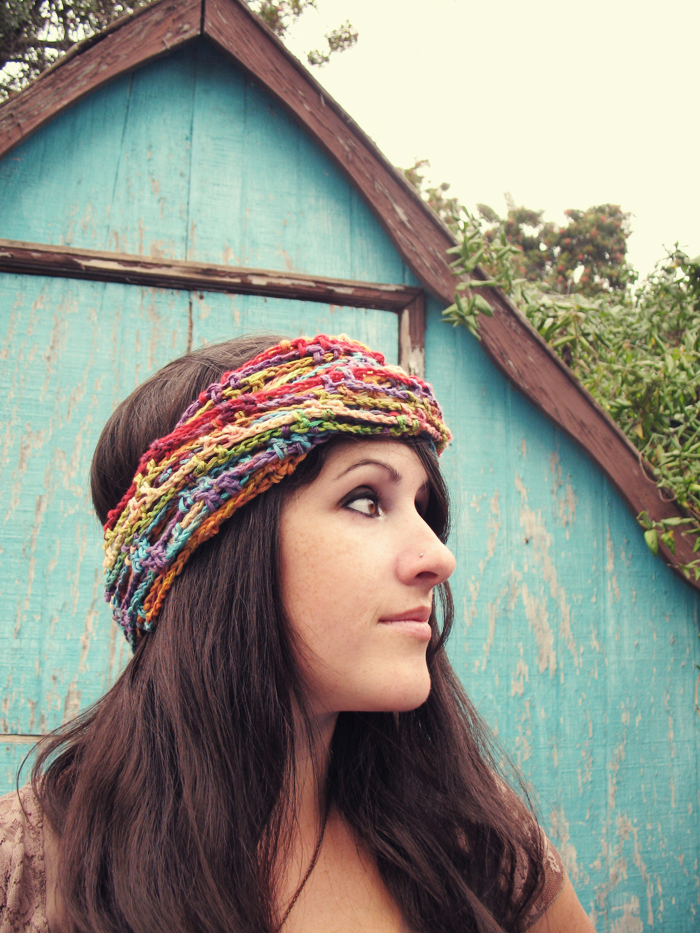 I wish I had time to make everything that I've been featuring as pattern of the week! So far the Artfully Simple Infinity Scarf from Moogly is the only one I've made! I'm on a mission to use more of those patterns though! ;)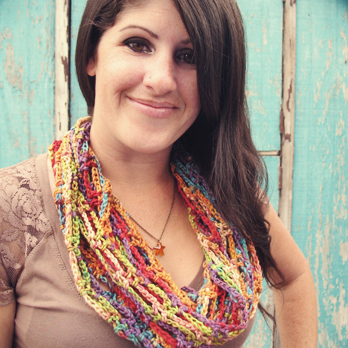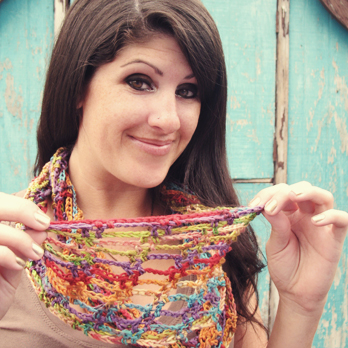 This pattern was super easy (plus she has videos to make it even more beginner friendly!) and if you're looking for a project that you can work on while watching TV, this is it! I love that it's worked in a continuous spiral so you don't even have to worry about joining or keeping track of rounds. Just crochet until you're happy with the size or like I did, just keep going until you run out of yarn!
Speaking of yarn, I used Premier Serenity Garden in Gems (I'll be reviewing this yarn soon!).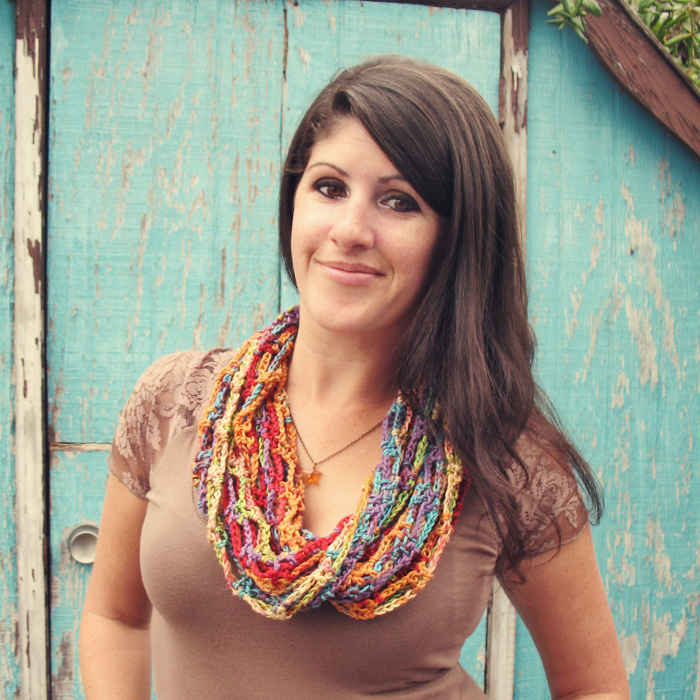 What made me really want to make this scarf was this project on Ravelry. When I saw how it looked as a headwrap, I loved it even more. Mostly because I wear things on my head far more often than I wear scarves! Plus she used this yarn in this color that I've been wanting to use for so long! :)