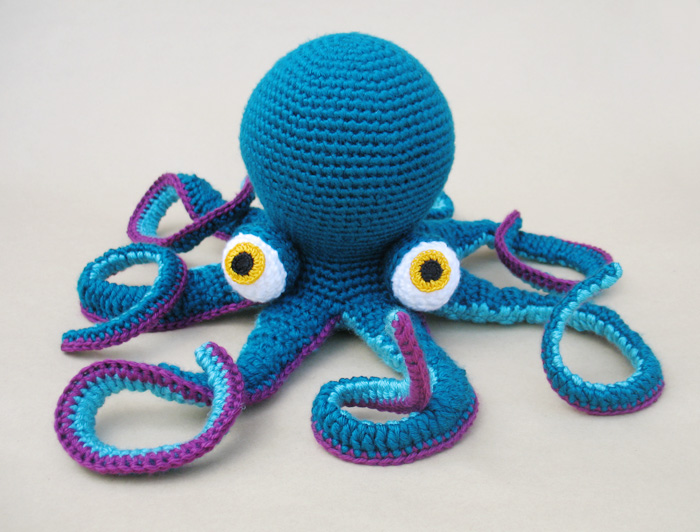 As I mentioned before, JoAnn's sent me their new Cape Discovery catalog, which features 72 projects perfect for kids & teens to make as Summer projects! They asked me to make a project from the catalog and this crochet octopus just looked way too awesome to pass up! If you'd like to make your own, you can find the free pattern right here!
They encouraged me to add my own twist to the project so I made a few modifications. First of all, I used Caron Simply Soft (pagoda & passion) & Bernat Satin (aqua) rather than the yarns the pattern recommended. Also, I thought it would be even more awesome if I made the octopus bigger so I made the entire thing holding two strands of yarn together! He ended up being about 8 inches high and has a leg span (when they're stretched straight out) of about 30 inches. I made his eye balls using embroidery floss rather than yarn.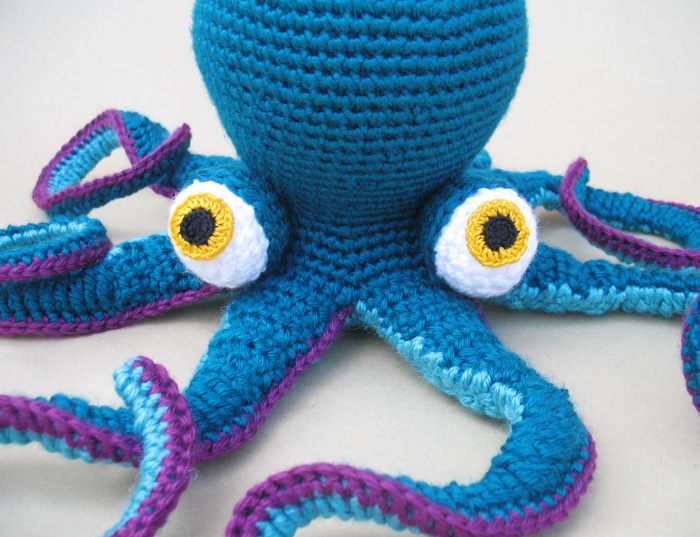 I have a few notes about the pattern to share:
– The pattern calls for you to join at the end of rounds when making the head and I didn't do that because I think it's unnecessary and looks better without the seam.
– This pattern actually makes a heptapus not an octopus, which means it only has seven legs. I was kinda bummed about this and would have modified it had I noticed soon enough, but when I use someone else's pattern I tend to just follow it and not think ahead. So he has seven legs! If you want to make one with eight legs, it's a really easy fix. In the first round of the head it says, "7 sc in 2nd ch from hook". Instead make 8 sc and everything will work out!
– It's designed to be assembled so that the bottom is wrong side out and this sort of thing drives me nuts. I'm one of those people who hates to see inside out amigurumi! haha! :P I know, it's really just a personal preference thing but it bugs me so I modified it to be right side out. It's kind of hard to explain what I did so refer to the two pictures below: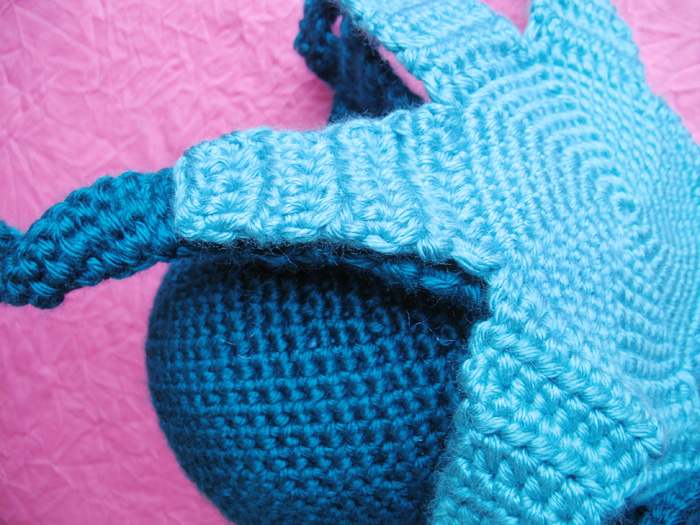 I only partially made the bottom, and stopped at the part where you start chaining to make the legs. Then I made the legs by crocheting in the chain I made for the top part of the leg. Afterwards, I sewed the bottom in place and single crocheted along the edge with the purple to finish it off! A lot of extra work but I think it was worth it!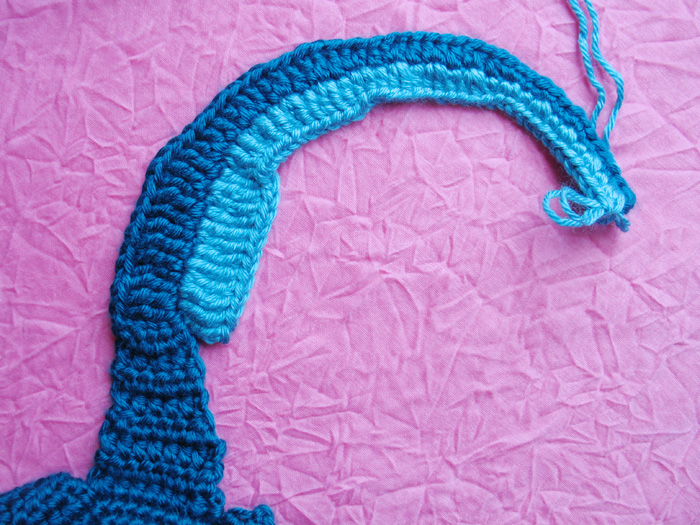 It was a somewhat time consuming project but he turned out so well that I think it was worth the effort! It's one of the coolest looking octopus patterns I've seen, so I recommend it if you're a slightly more advanced crocheter!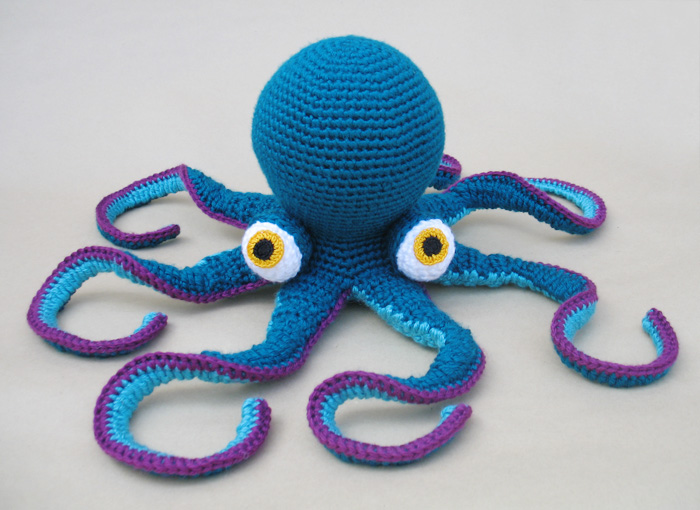 I would love to hear what you think of him! Will you try making one of your own?
EDIT: The pattern was moved to a different URL. The links in this post have been updated. You can now find the pattern right here!