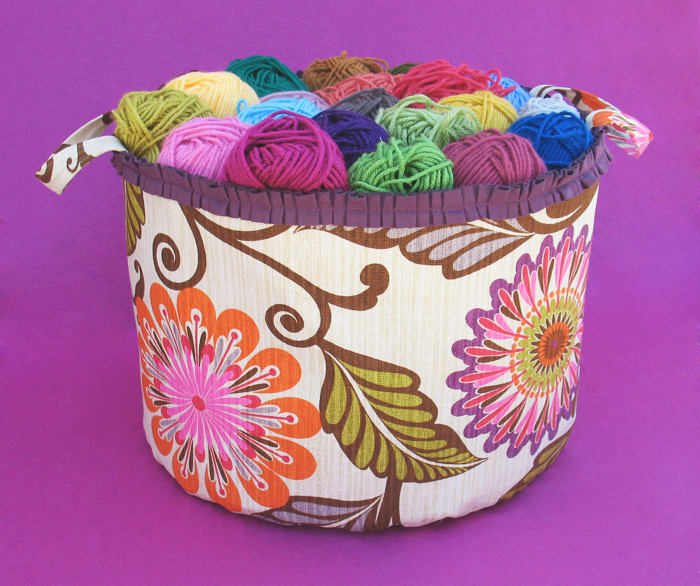 I'm so excited to share this tutorial with you! Jo-Ann so generously sent me some fabrics from their new line of HGTV Home Fabrics to try out and review and I used them to make a big yarn storage basket! I really love this Urban Blossom fabric that they sent me because it's honestly really me! It actually reminds me of the fabric that I have in the header on my blog. The HGTV Home Fabrics line also has some chevron prints that I really like as well as some other floral prints! Jo-Ann also sent me a coupon for you so if you'd like to try these fabrics, scroll down for a coupon! :)
Now, I'm going to show you how I made my yarn basket! It's a pretty simple project, but definitely requires some sewing experience! This basket is big (12″ high x 17″ wide) so it would be great for so many things, like a laundry basket even!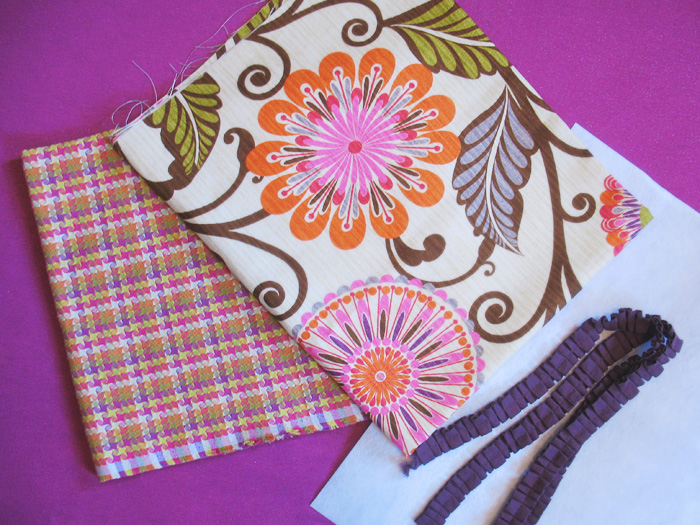 Supplies:
♥ 1 yard each of two coordinating fabrics – I'm using HGTV Urban Blossom Berry & HGTV Checkered Past Berry
♥ 54 inches of matching trim – I'm using HGTV 1" Pleat Twill Mulberry
♥ 2 yards of extra stiff interfacing
♥ Sewing machine and basic sewing supplies/tools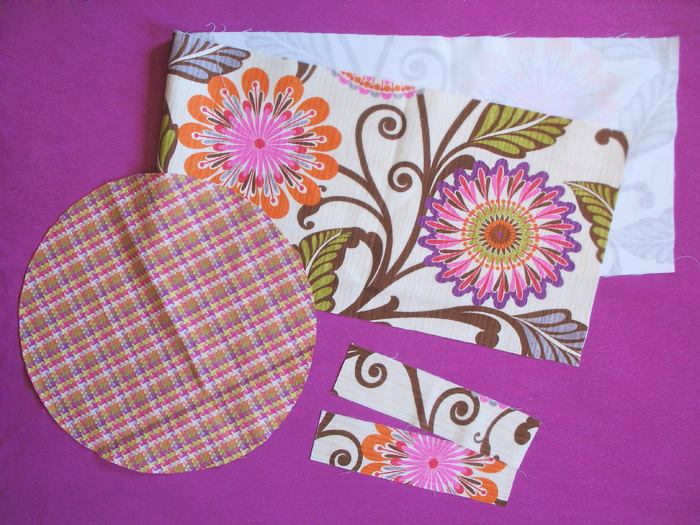 Step 1: Cutting out all the pieces:
♥ From both fabrics & interfacing – cut 1 circle that is 17 inches in diameter (53 inch circumference) + 1 piece (for the sides) that is 54 inches long x 13 inches tall.
♥ From the outer fabric – cut two pieces that are 12 inches long x 3 inches tall (for the handles)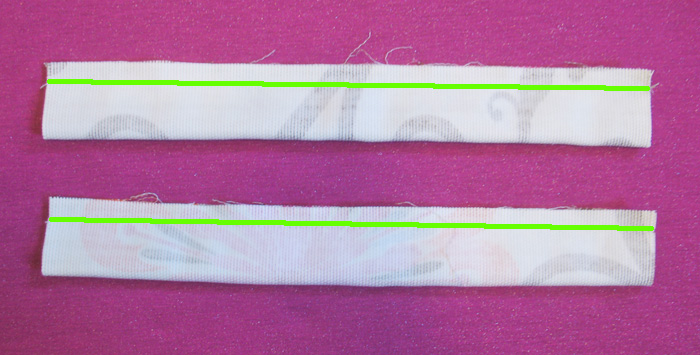 Step 2: Handle pieces: With right sides together, sew along the long edge (green line) using a 1/2″ seam allowance.

Step 3: Turn the handles right side out and use your iron to press them flat. Top stitch along the green lines.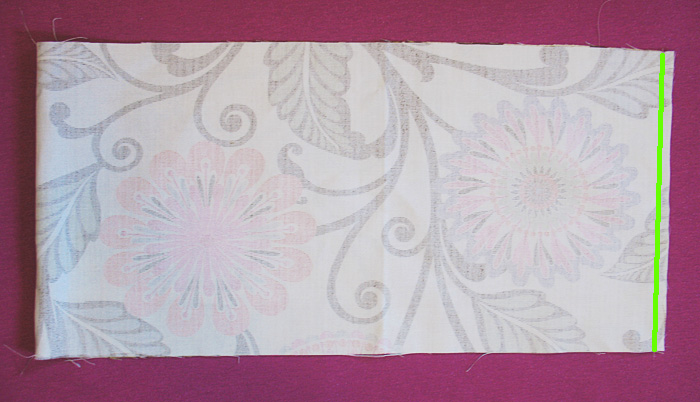 Step 4: On both of your fabrics & interfacing: With right sides together, sew along the short edge (green line) using 1/2″ seam allowances.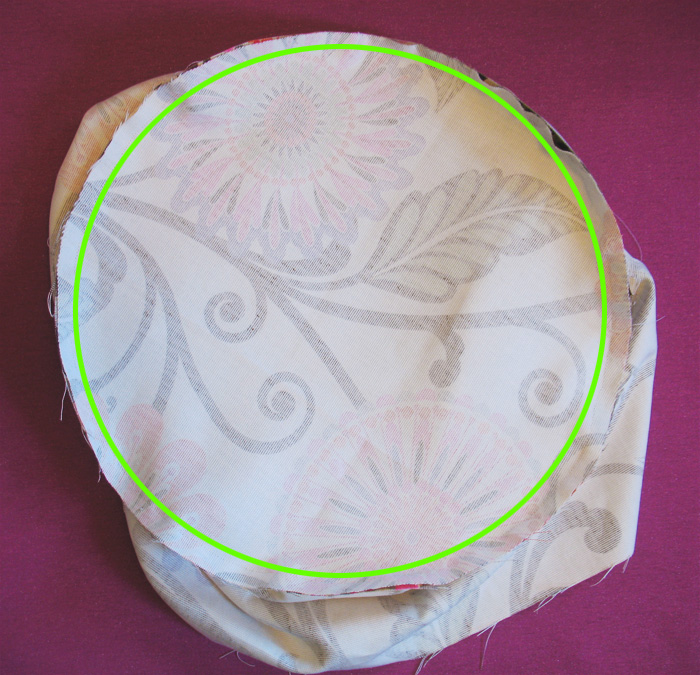 Step 5: On both of your fabrics & interfacing: Pin the bottom circle to the side piece (right sides together) and sew around the circle (green line) using 1/2″ seam allowances.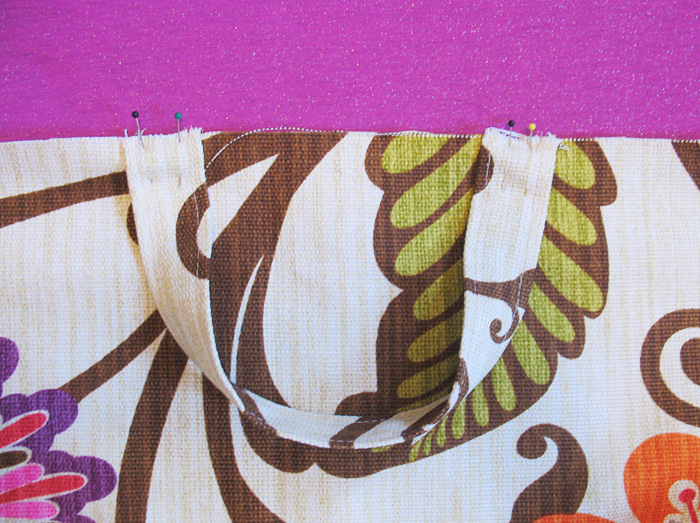 Step 6: Pin the handles in place on your outer fabric.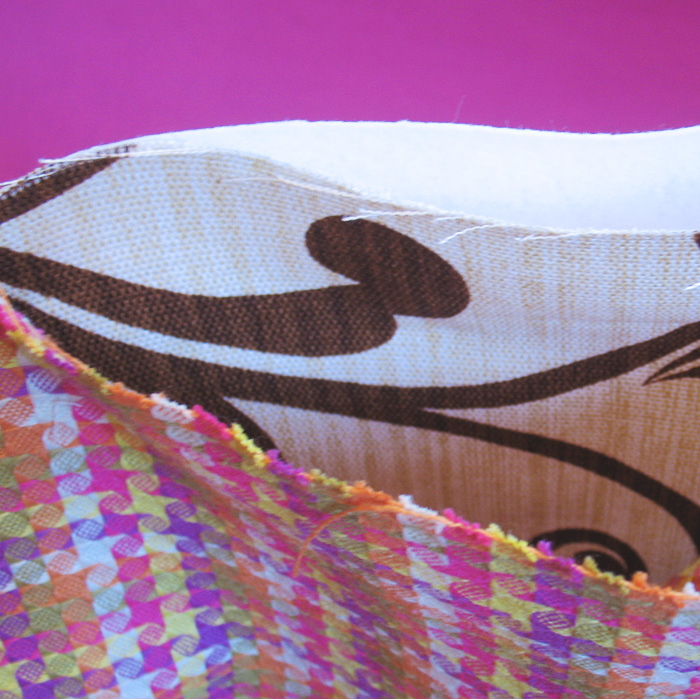 Step 7: Putting all the pieces together!
Put the outer fabric inside the interfacing and then with right sides together, put the lining fabric inside the outer fabric. Pin all the way around then sew together using a 1/2″ seam allowance. Be sure to leave about 6 inches unsewn so that you can turn the whole thing right side out.
Step 8: Turn right side out and pin the hole shut that you left for turning.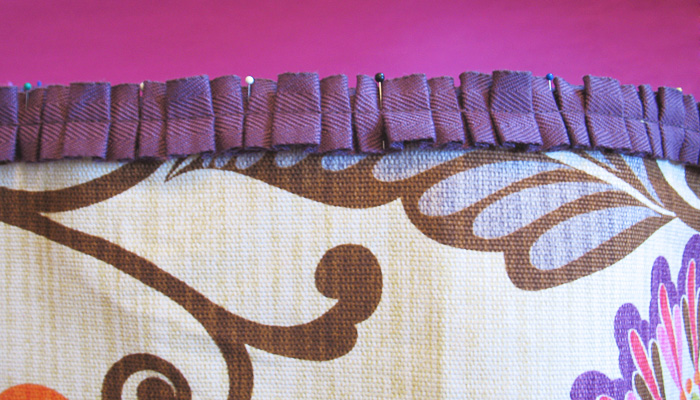 Step 9: Pin your trim in place all the way around the top edge. Sew around (this will also sew up the hole that you left for turning).
All done! Now stuff it full of yarn and enjoy! :)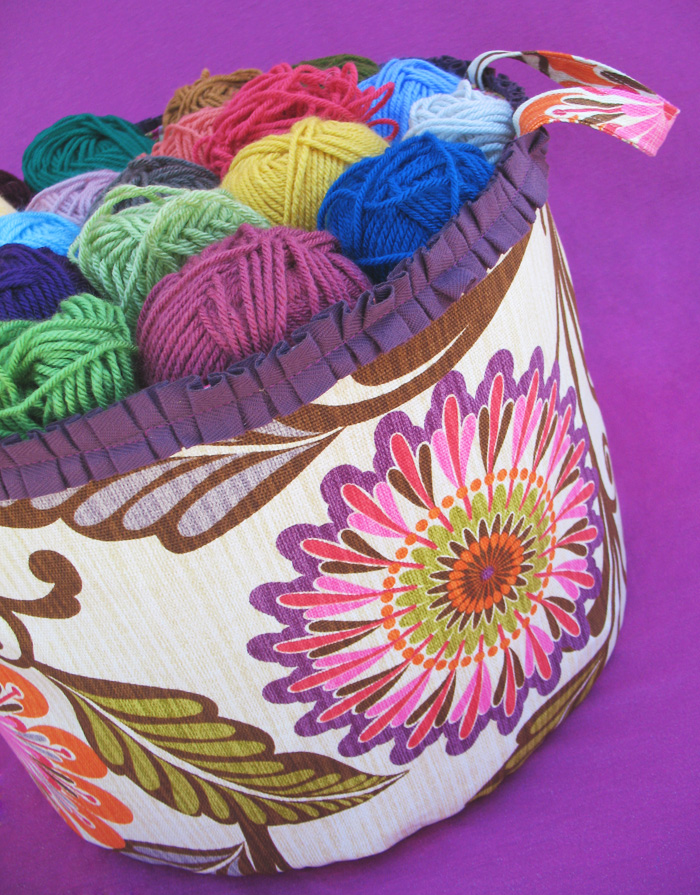 I was able to fit about 45 skeins of yarn in there! If you wanted to make a smaller basket, it would be really easy by simply making a smaller diameter circle. Here is a circumference calculator that I always find helpful for this sort of thing!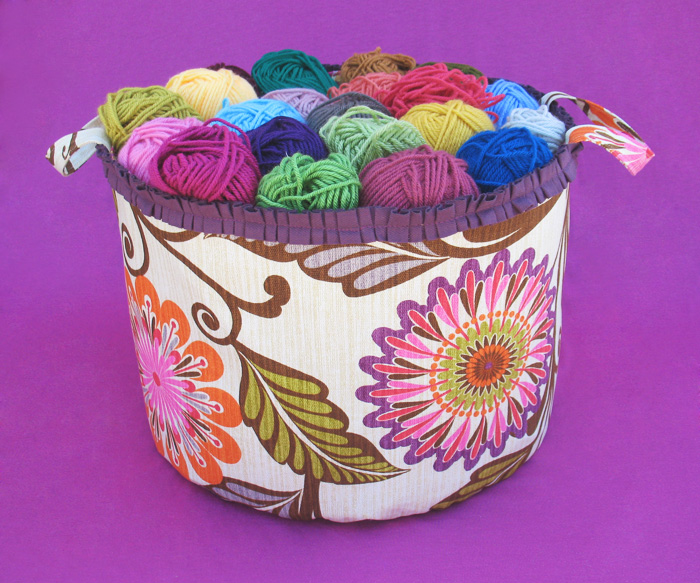 Here is a 10% off coupon for you to use! From April 14 – May 4, the HGTV HOME line is 50% off at Jo-Ann and the coupon can be used during that time for extra savings!