I'm back with another Halloween craft tutorial! I'm going to show you how to make luminaries! I love projects that reuse jars. I've been hoarding them ever since I saw this picture and knew that I had to do a Halloween version!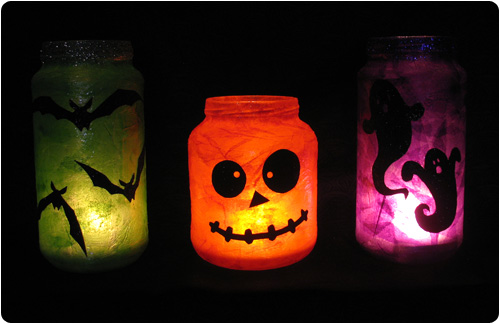 They're pretty quick to make and the supplies are all really cheap! I added glitter to make them a little fancier but it's totally not necessary if you don't wanna deal with the inevitable mess! ;)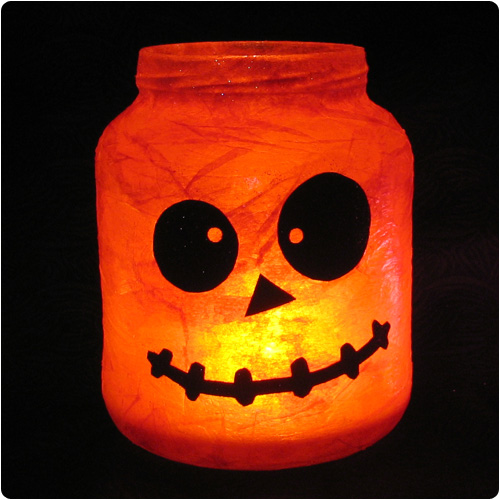 Recognize that pumpkin face? I tried to copy Bath & Body's pumpkin because it's so cute! :) On to the tutorial! Here's what you'll need: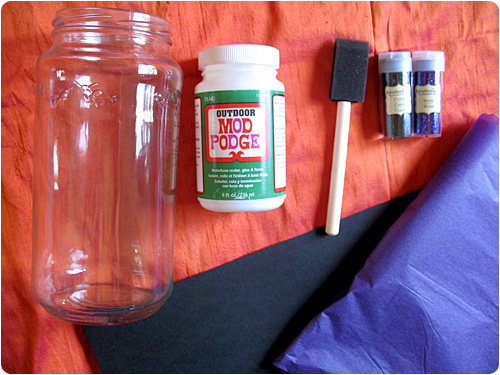 Supplies
– Glass jar with label removed
– Mod Podge (doesn't have to be the outdoor kind, that's just what I had already)
– Sponge brush
– Tissue paper (one sheet will do!)
– Black construction paper
– Glitter (optional) in black & the same color as your tissue paper
– Scissors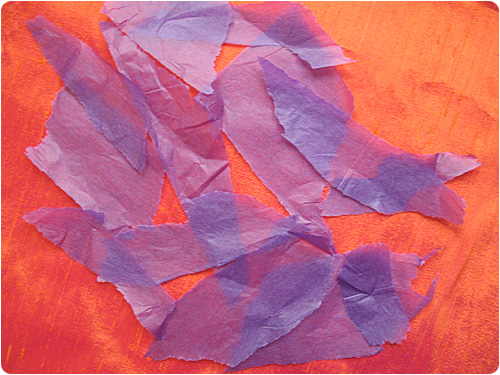 Step 1: Start by tearing your tissue paper up into lots of little pieces.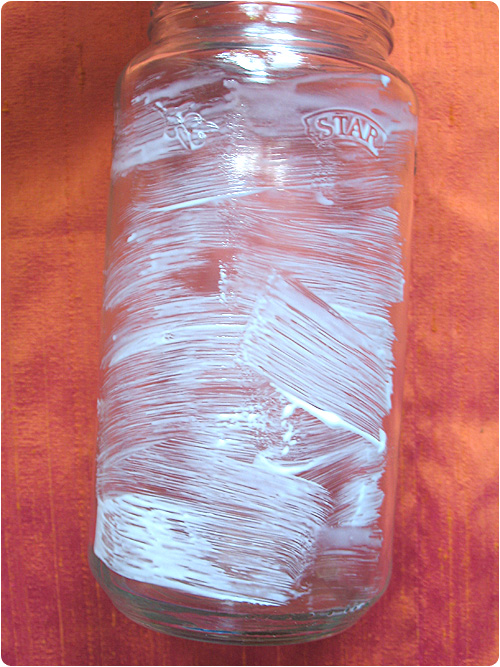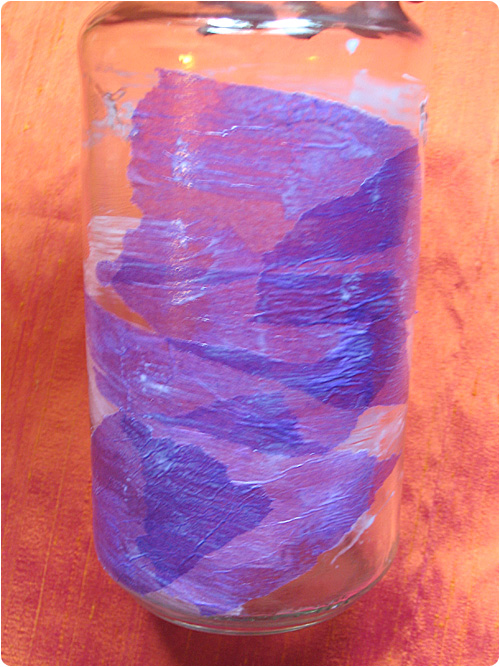 Step 2: Use your sponge brush to paint Mod Podge all over the jar. Lay tissue paper pieces on and use the sponge brush to flatten them & coat them with Mod Podge.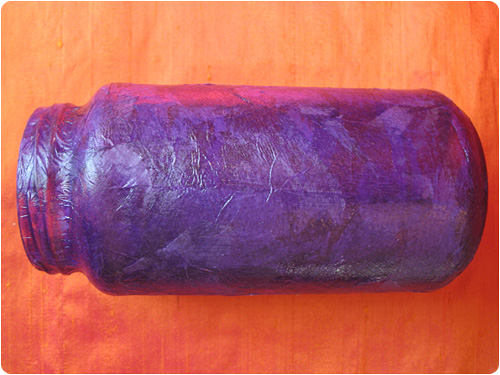 Continue layering pieces of tissue paper until you're happy with it.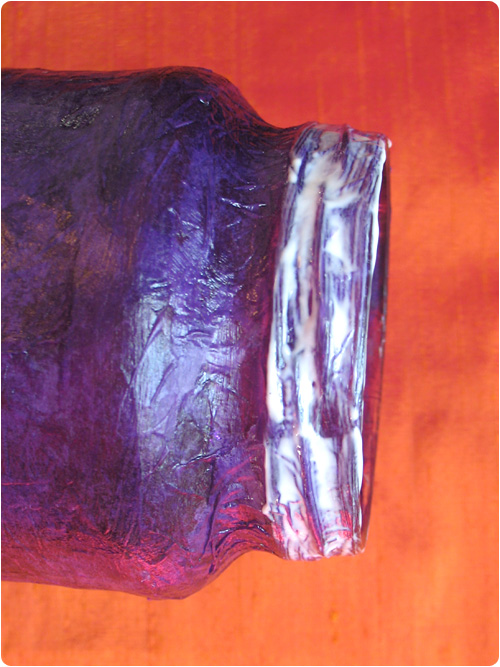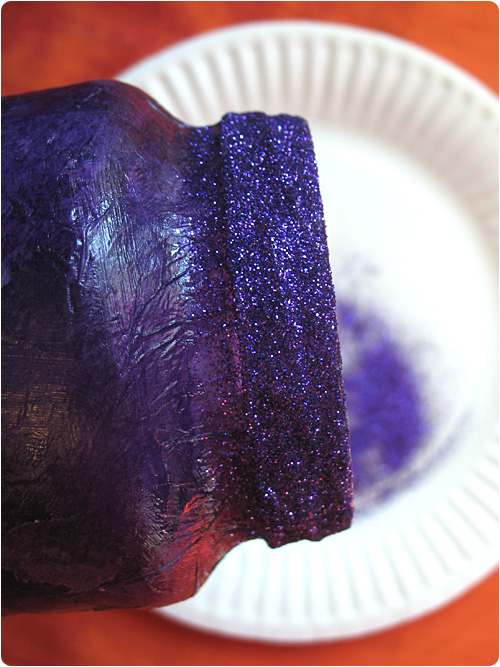 Step 3: (skip to step 4 if you're not using glitter) When it's completely dry, paint a layer of Mod Podge around the rim and sprinkle it with glitter.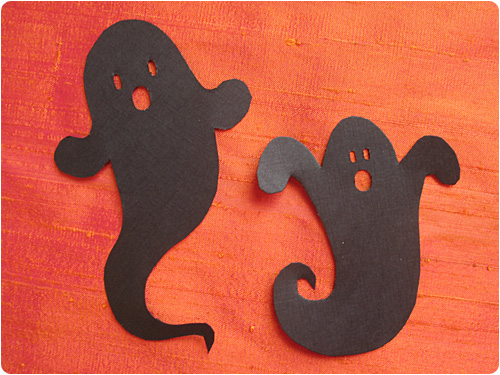 Step 4: Draw your designs onto black construction paper and cut them out. If you need some inspiration (I did!), try Google image search and look for ghost, bat, etc, silhouettes. Print them out and trace them onto your construction paper! :)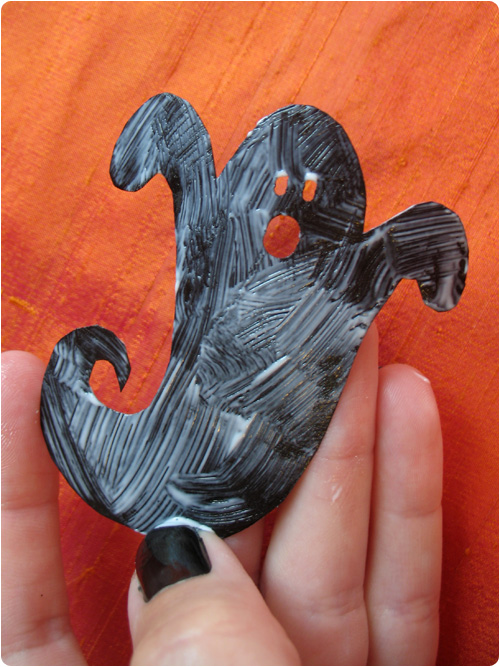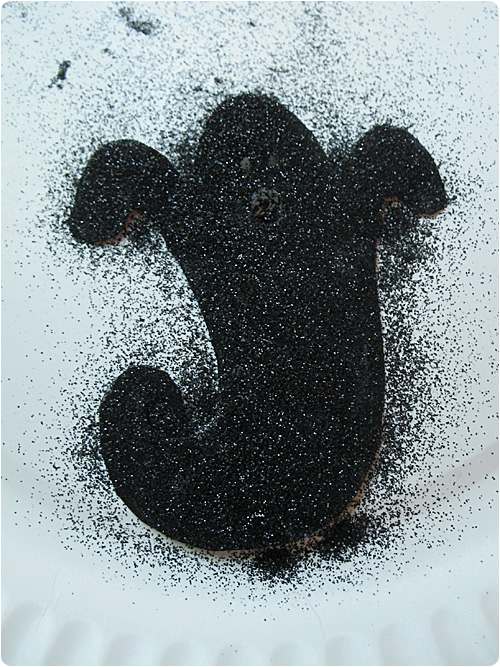 Step 5: (skip to step 6 if you're not using glitter) Brush a layer of Mod Podge onto your shapes and sprinkle them with glitter. Give them time to dry before you try to shake off the excess and move onto the next step.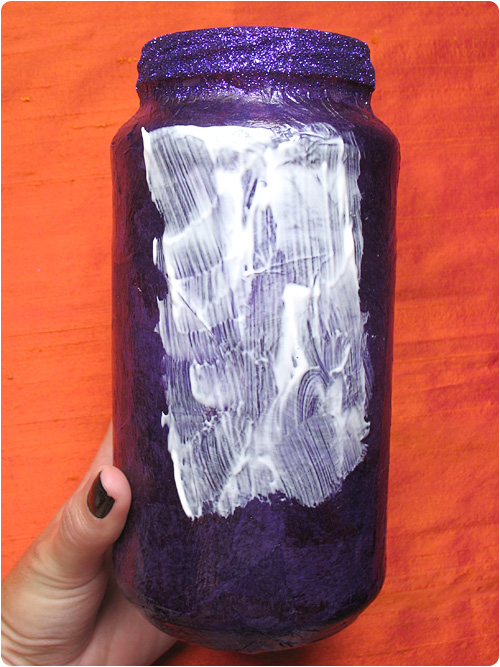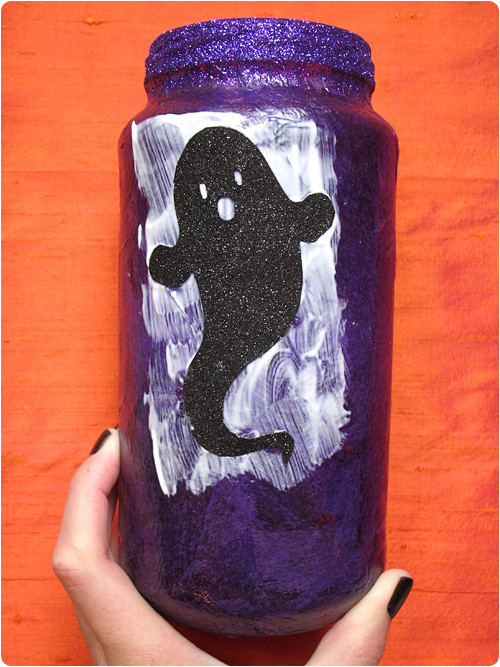 Step 6: Figure out where you want to put your shapes. Brush on a layer of Mod Podge and press your shapes into it. Let it dry and enjoy!! :D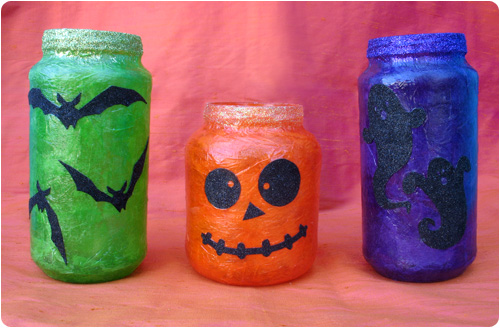 Happy Halloween!!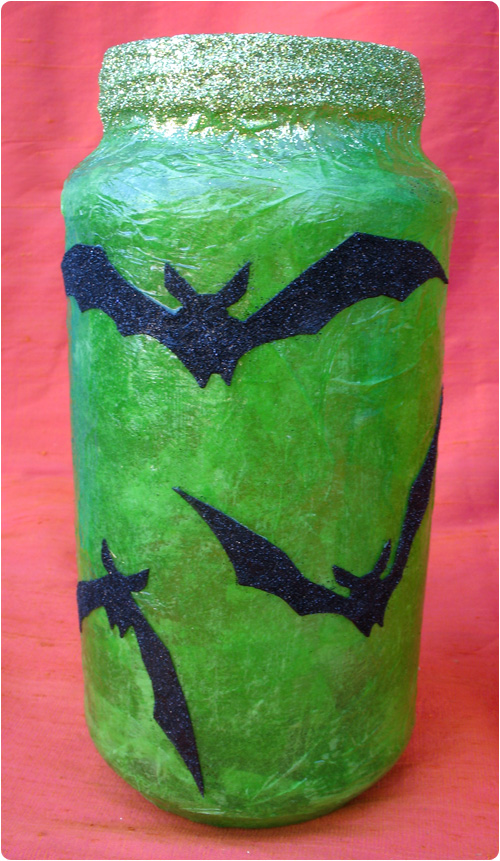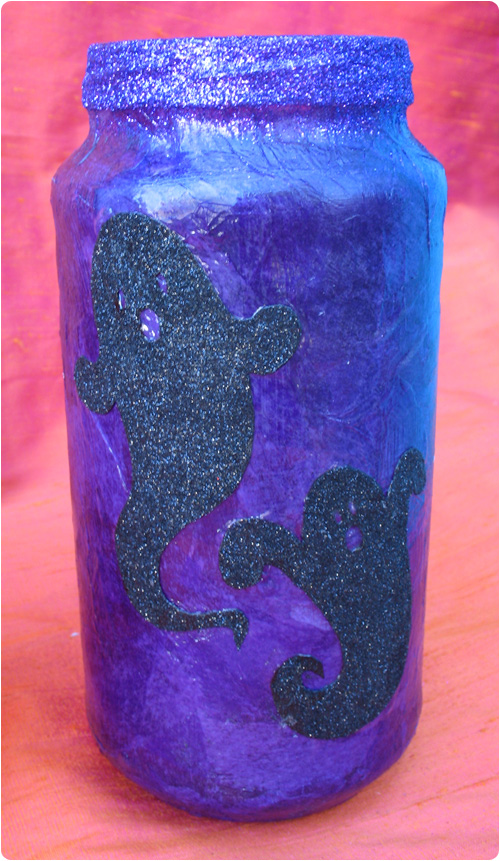 Stay tuned for more Halloween tutorials! I have a few more in the works!