May 26, 2015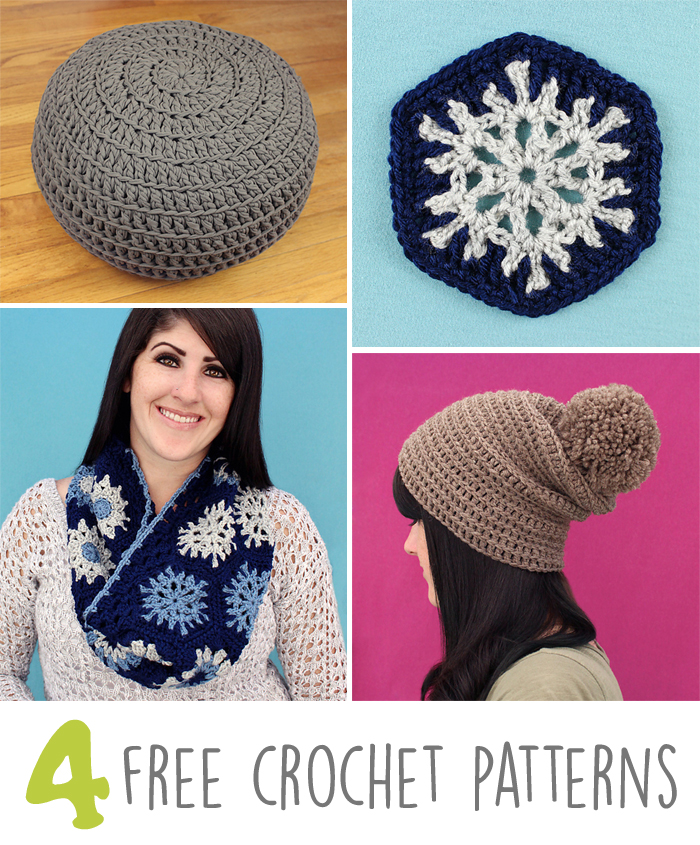 During the month of April, I worked so hard that I was able to release four crochet patterns! That doesn't happen often so I thought it deserved a mention! ;) You can find links to them below & I hope you enjoy!
♥ Poof! – It's a pouf ottoman or a floor pillow – FREE
♥ Snowflake Hexagon – FREE
♥ Hexagon Granny Cowl - Whip up some snowflake hexagons, then you can use this pattern to create a cowl! – FREE
♥ Cinnamon Swirl Skully Hat – A fast & fun to make, one skein hat that looks cute with or without a pom pom! Includes women's & men's sizes.- FREE with any purchase
May 20, 2015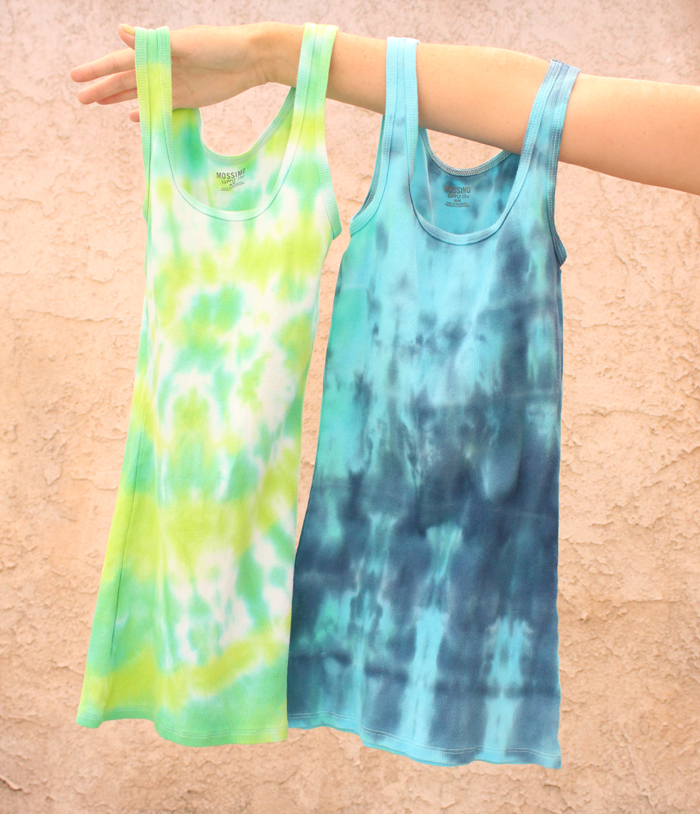 Confession: I am terrible about holding onto craft supplies forever because I'm afraid of them being wasted on a project gone wrong.
I guess it's understandable if it's something like one of a kind, hand dyed yarn that I couldn't repurchase. But not for a tie dye kit that is always plentiful at any craft store! I've had these kits for like a year and couldn't get up the guts to just go for it. Ridiculous right?! I'm glad I finally went for it because it was a learning experience and lots of fun!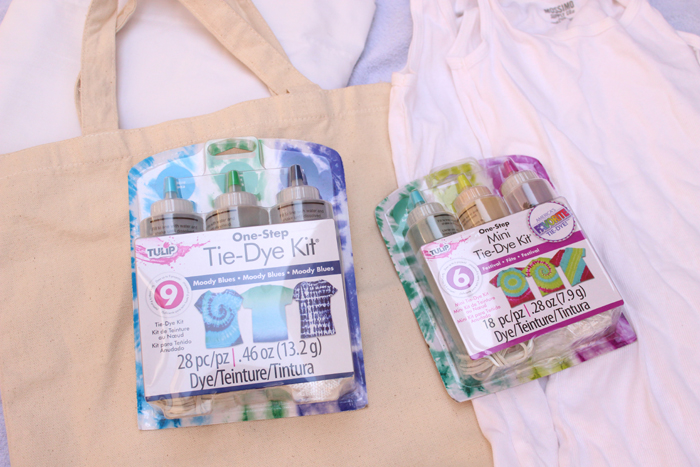 I used the Tulip One Step Tie Dye Kit in Moody Blues and a mini kit in Festival. I dyed a queen size polyester sheet, a blank cotton tote bag and two cotton/spandex tank tops from Target.
The kits came with a handy instruction sheet that showed how to do different tie dye styles. I kept it basic and went with stripes and swirls.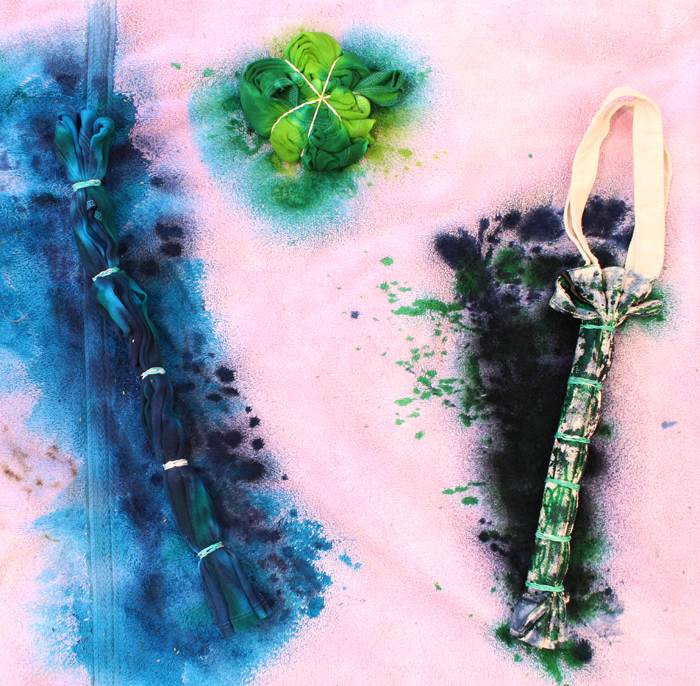 I stared at everything for a while as I tried to plan out in my head, which colors I'd use for what. The bag was my main priority because I really need a new tote. I decided to dye it first, solid dark blue, just to see how far the dye would go. To my surprise, the bag seemed to be water resistant! I squirted the dye onto it and it would basically just roll off. What the heck?!
So after that, I just kinda gave up on my plans and winged it with everything else. I used the remainder of the dark blue on one of my shirts, then filled it in with turquoise and later squirted on some teal randomly. It seemed to require a lot of dye, which made me think there was no chance I'd have enough to do the sheet.
But I remembered seeing tutorials where people wet their items before applying dye. I tried that with my other shirt, which I had rolled into a spiral design. As I squirted on dark green and lime dye, I realized getting it wet really helped the dye spread easier, which saved me from using as much. Looking at the three items on my towel, I was thinking "well, at least that one will come out good!".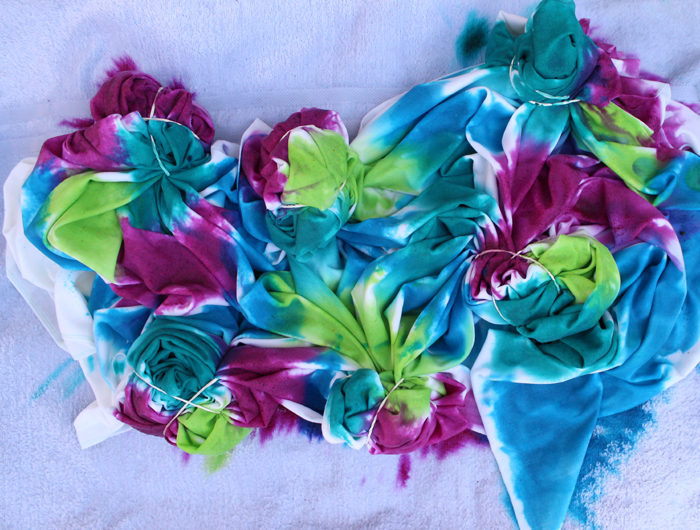 I moved on to the sheet and used my entire mini dye kit on it plus some of the turquoise I had left over. It looked good but I was afraid of how bright the colors looked. I used a polyester sheet intentionally because I read that it wouldn't take the dye as well as cotton, which would result it the colors being sorta pastel. I had the idea to use this as a photo/video backdrop so I really wanted something more muted.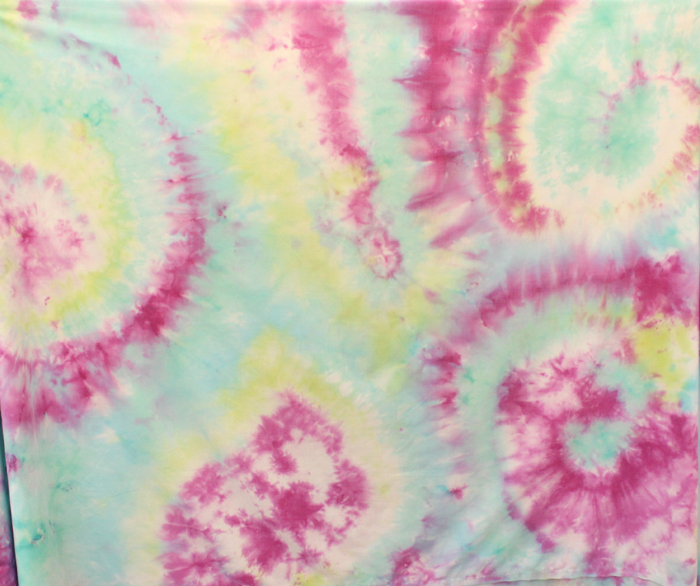 The anticipation drove me crazy as I waited over night so I could open everything up and wash it!
I was so thrilled! The sheet came out perfect! The colors were muted, just how I wanted!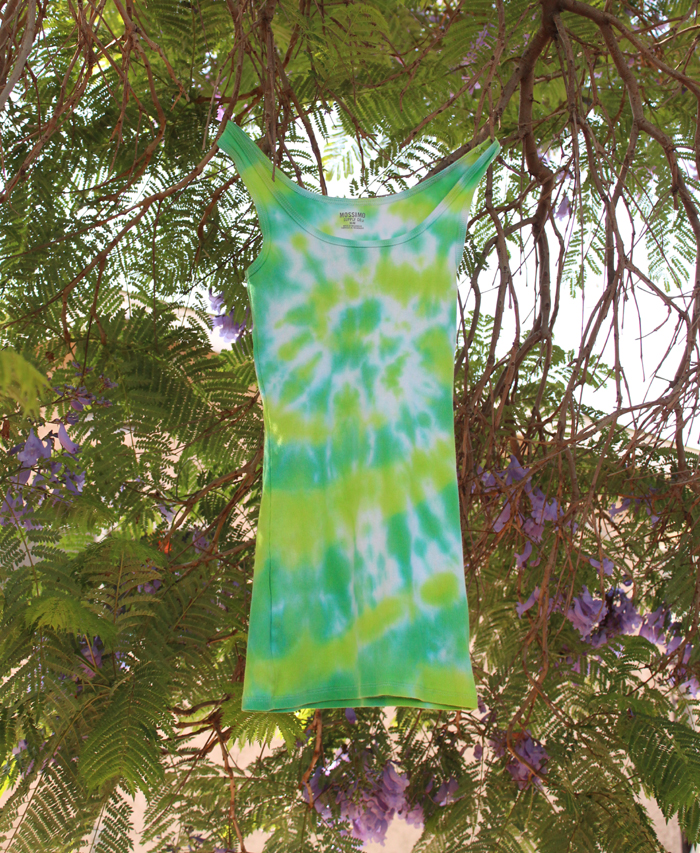 The green tank top was a success, as I suspected it would be, but with a little more white that I was expecting. I kinda wish I had used more dark green, rather than wasting it on the bag that wasn't even absorbing it anyway. But I also love the shirt just as it is!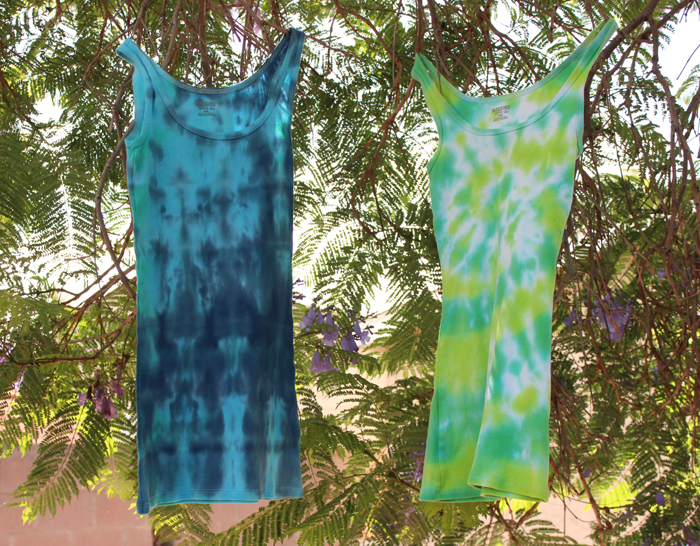 The blue tank looks a little messy but I still like it. I kinda wish I hadn't squirted the teal on it because it really only showed in the armpit on that one side. I pretty much live in these tank tops when I'm bummin around the house or working out, so I'm looking forward to wearing them and know they'll get plenty of use!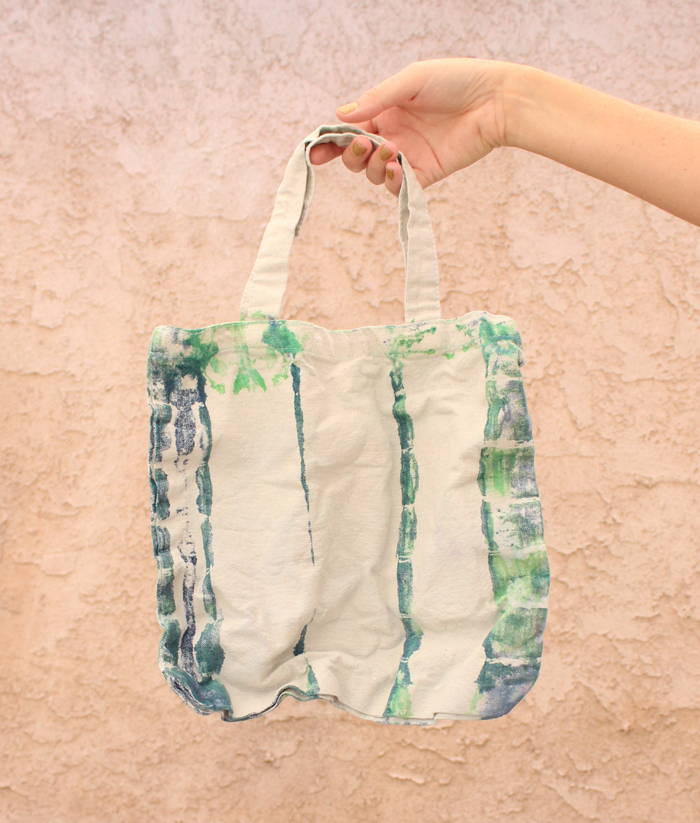 The tote bag was definitely a tie dye fail. I need ideas, what would you do with this? I'm gonna have to get extra crafty if I wanna save it!
I hope you enjoyed reading about my tie dye experience! I haven't done tie dye since I was a kid so I had a lot of fun trying it again! I definitely want to buy more of those kits in the future!
Disclosure: This post contains affiliate links.
May 18, 2015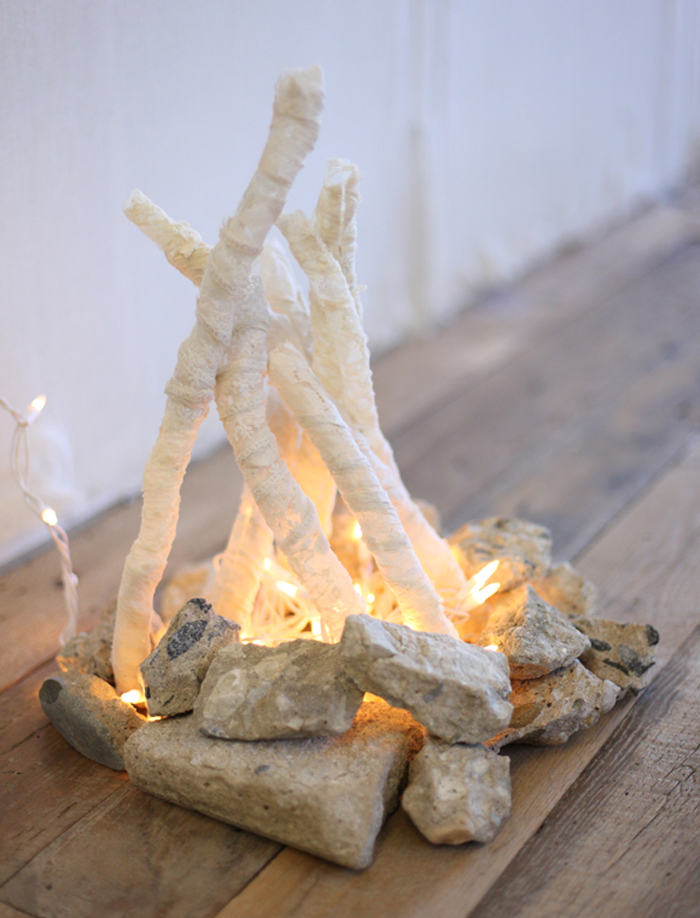 I just adore this flameless fire pit and think it would add so much warmth to a room! And I do love craft projects that require me to collect things from nature! You can find a DIY tutorial on the Free People blog!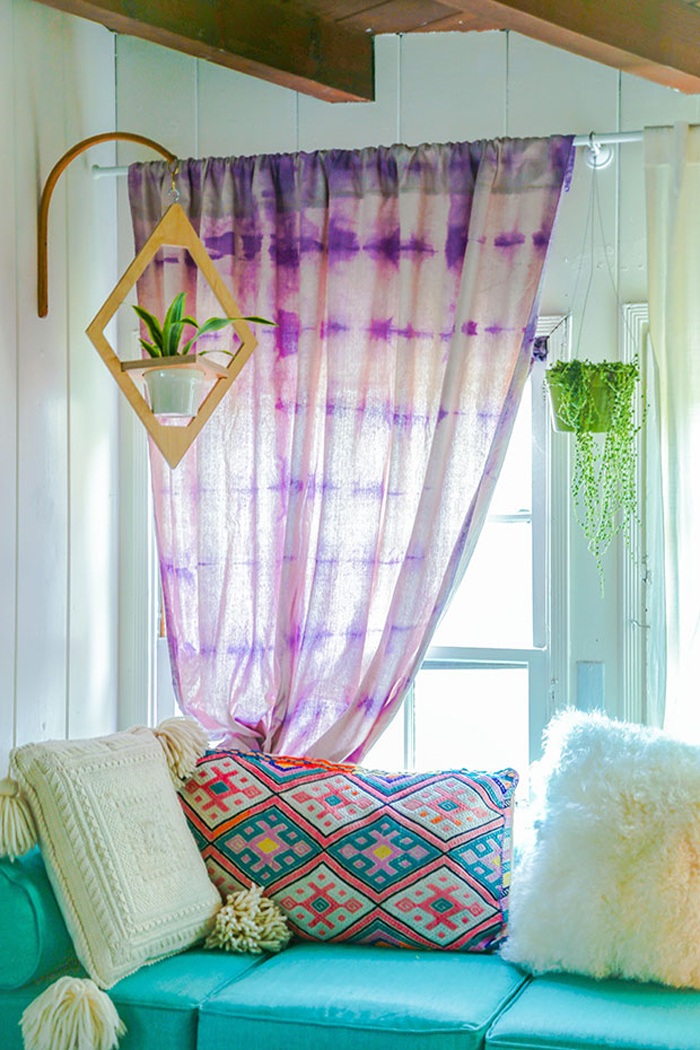 I just attempted to tie dye a sheet and am hoping it comes out as nice as this one! I'm planning to use mine as a photo/video backdrop but if I didn't already have curtains, I love this look!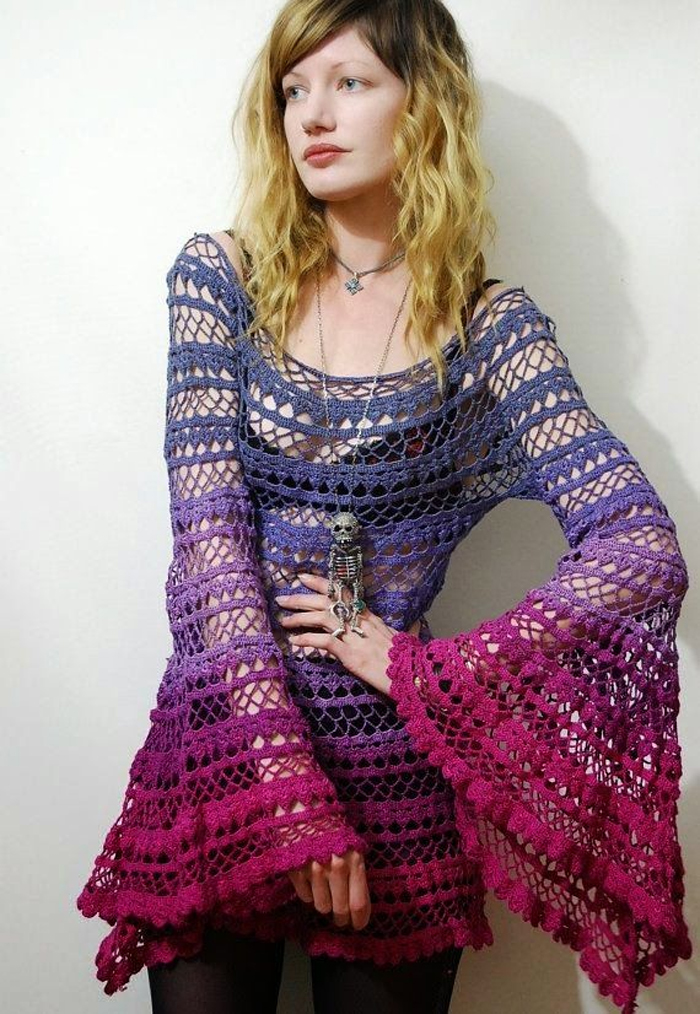 How amazing is this top?! I wish I could figure out where it came from. Anyone know? I'd love to design something similar one day!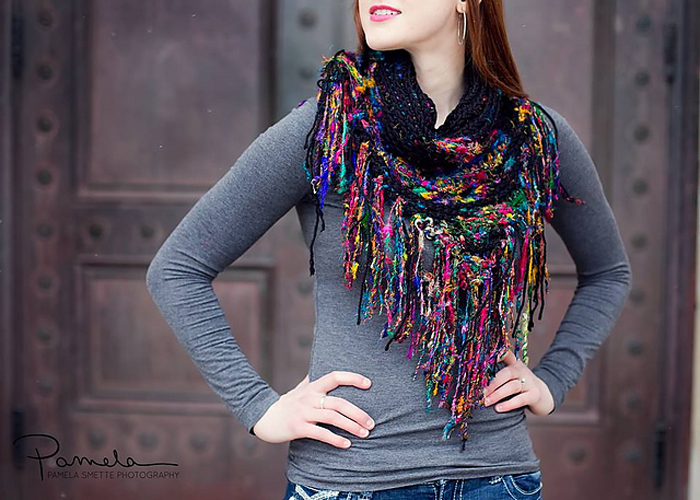 Loving the Urban Scarf from Just Be Happy! It's made with Silk Sari yarn from Red Heart that looks so pretty as fringe! You can find the crochet pattern right here.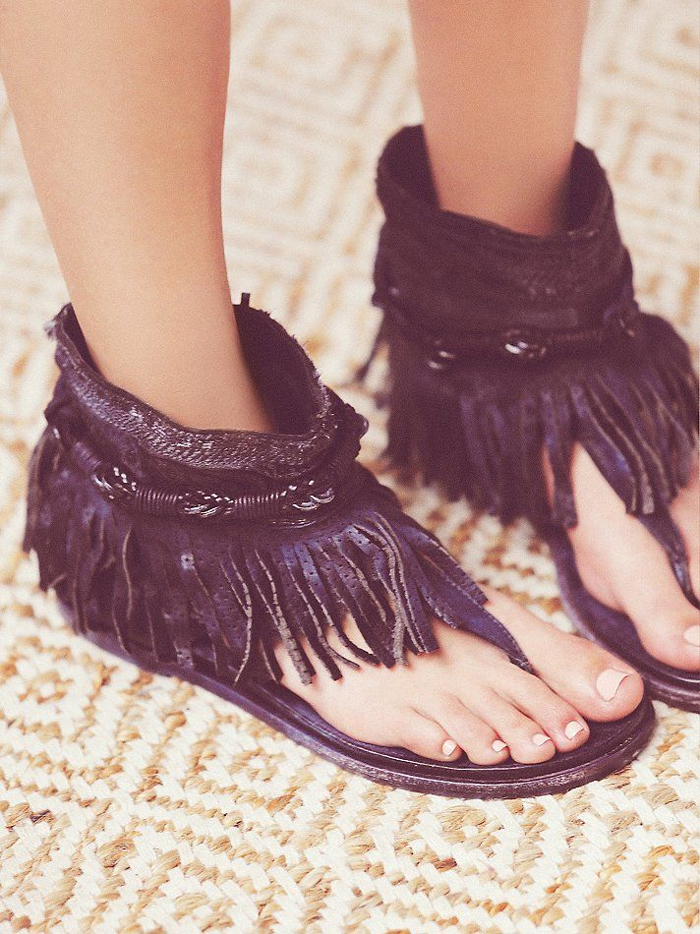 I pretty much live in my Minnetonka fringe boots so it's no surprise that I love these Wonder Land Fringe Sandals from Free People! I would love to create a DIY version!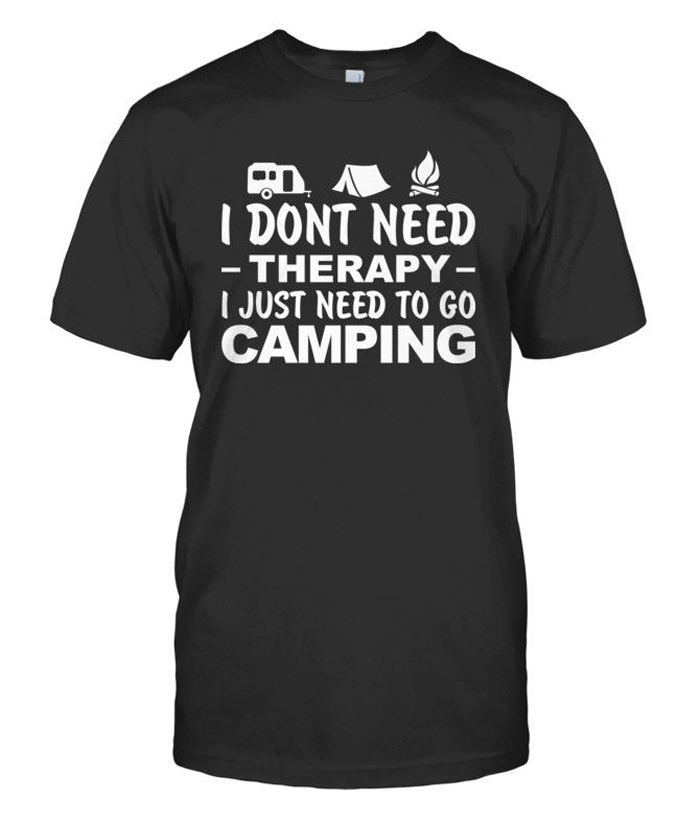 This shirt is so very me! :) This is how I feel whenever I'm stressed! Disconnecting just feels so good!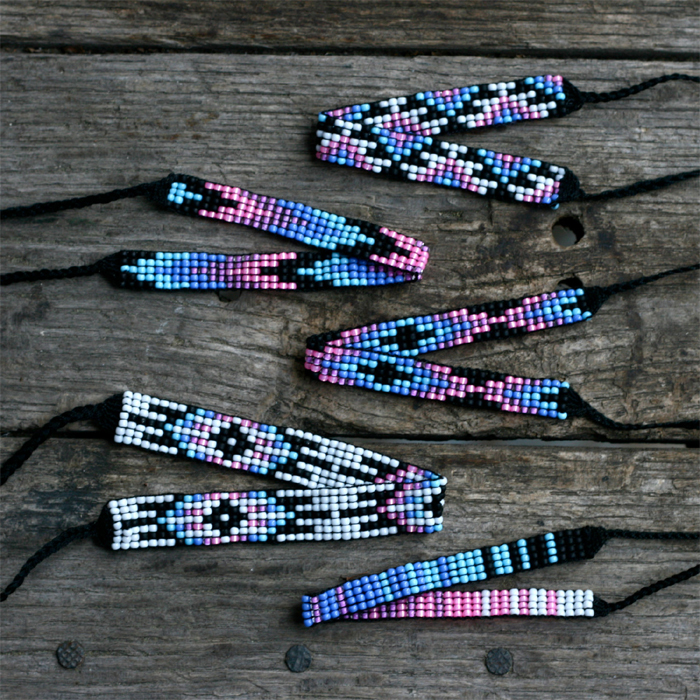 Loom beaded bracelets are just so fun! I love this color scheme!
May 11, 2015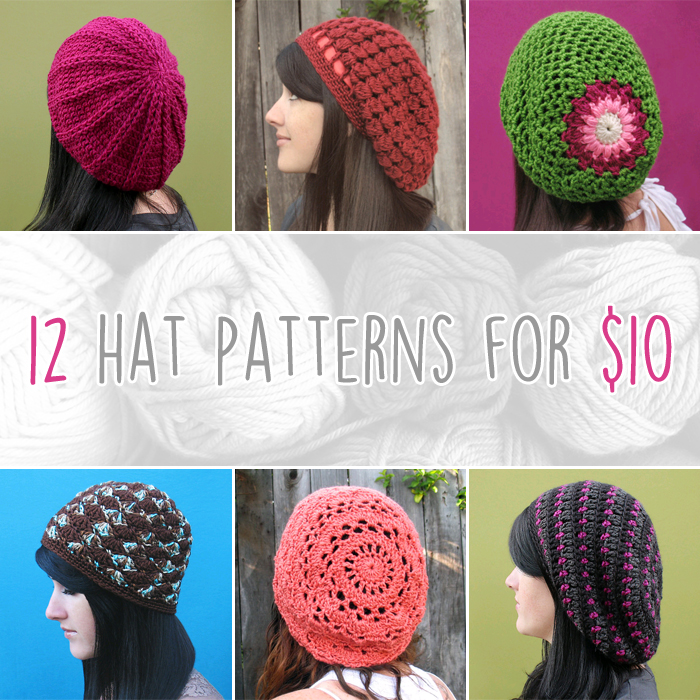 Hats have always been my most popular patterns so I'm having a sale on all of them! Don't miss this chance to get all 12 of my hat patterns for only $10! Just click the link below to automatically add all of them to your cart & apply the discount!
Curious to see what exactly you're getting? Every hat that you see in my Ravelry shop is included! You can see more photos and read all about them on their individual Ravelry pages. Click here to browse >>
Sale ends Sunday, May 17th.
May 8, 2015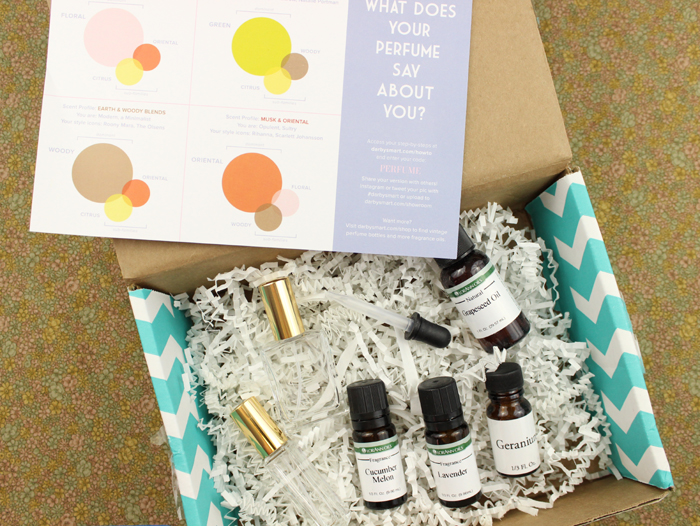 If you're not familiar with Darby Smart yet, they sell craft kits and supplies. It's pretty handy because the kits contain everything you need to complete a project. The one I've been most interested in was their "To DIY For" box. It's a subscription box in which you receive a mystery kit each month.
I've been stalking the Darby Smart website for several months, wanting to subscribe. I was kinda iffy about it because some months the kit was something I'd never buy but other times, I'd kick myself for missing out on a really cool one. They had a deal last month to get your first box for $9 (it's regularly $19) so I went ahead and subscribed (finally)!
For April, they sent out perfume kits. Which to be completely honest, is something I would never buy. But I tried it out anyway. I think that's part of the fun of subscription boxes. You end up with stuff you would never think to buy. Sometimes it ends up being a good thing, other times, not so much.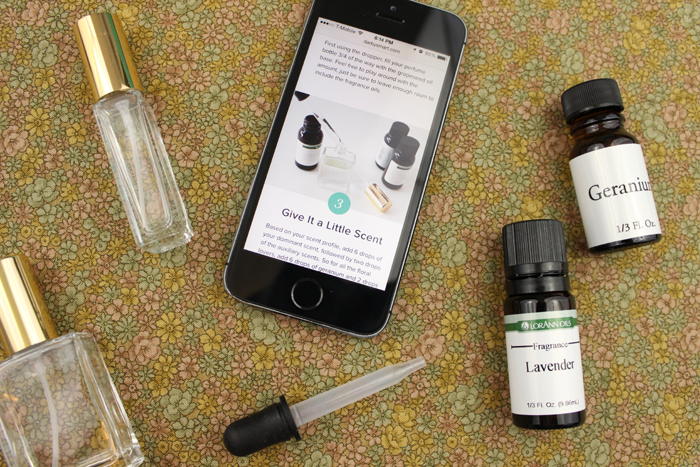 So, after you get your kit, you go to their website and put in a code to get directions for the project. It came with a card that shows four scent profiles and on the website, it shows how to create the first two. But then it turns out that if you like either of the last two, you have to buy additional scents from them to create those. Which kinda just seemed like a ploy (clever or lame, however you wanna look at it) to get me to give them more money.
Anyway, the kit came with three scents (Lavender, Geranium & Cucumber Melon) and grapeseed oil which is used as the base. I liked the cucumber melon scent but wasn't crazy about the others (I'm totally a fruity, not flowery person when it comes to favorite scents). So in one bottle, I mixed mostly cucumber melon with just a couple drops of the others. At first, I didn't like it, so in the smaller bottle, I did just cucumber melon (super exciting, right?!). The scent of the first one has actually grown on me so I'll use it, although if I smelled it in a store, I know I wouldn't buy it.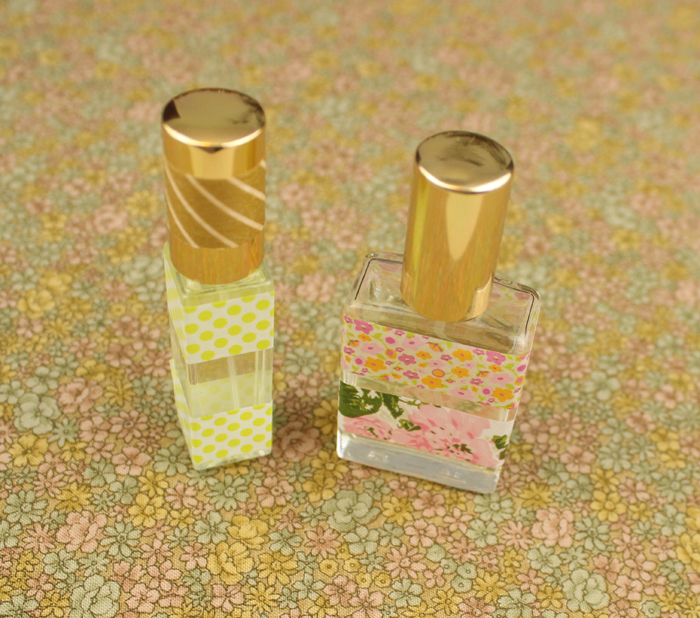 The bottles were cute but plain so I gave them a little washi tape makeover! They're the perfect size to keep in your purse.
Did you get this kit too? What did you think of it?
My next month is already paid for so I'm hoping to get something I'll be excited about. If not, I'll probably cancel because for $19, I could buy supplies for something I'd really enjoy. But either way, I'll be sure to show you when it arrives! :)
Disclosure: This post contains affiliate links. If you click and make a purchase, I get a small commission. This helps to ensure that I'm able to continue posting patterns, tutorials & other fun stuff! :) And just for the record, I was NOT compensated or asked to do this review. I just thought it would be fun to share!