September 15, 2014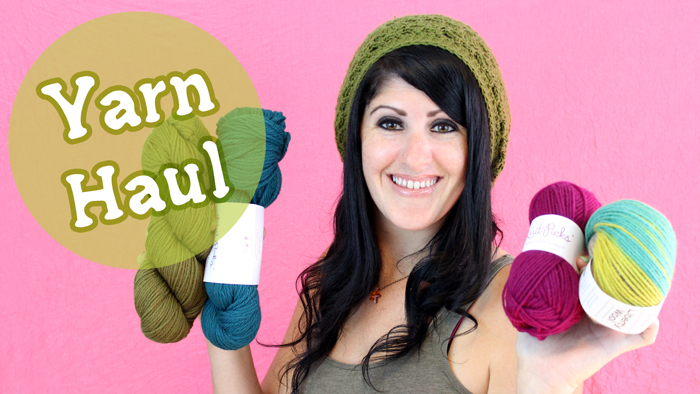 This is the first video I've ever made where I was in front of the camera talking (and now I realize that I need to buy a mic) and it was a little intimidating but I figure I'll only get better with practice! ;)
Watch me in all my shy & awkward glory as I show you what I got from Jimmy Beans Wool & Knit Picks! A lot of you have said you like to see what yarns I'm using so I hope you enjoy seeing what I bought!
I would love it if you'd subscribe to my YouTube channel! And let me know if there are any specific videos you'd like me to make!
September 12, 2014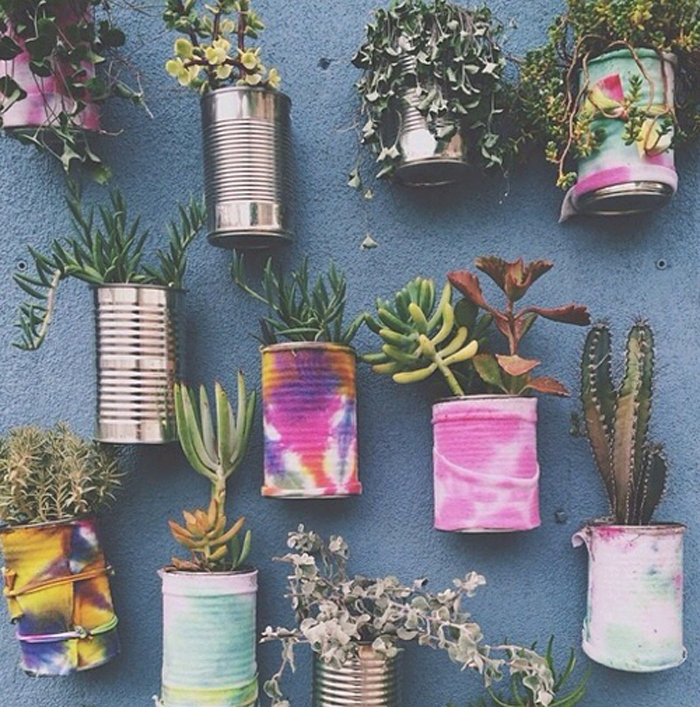 I would love to create a wall of succulents just like this! And isn't it pretty how they wrapped some of the can in tie dyed fabric to add more color?!
This jacket just looks so cozy (free crochet pattern)! And it's my favorite color!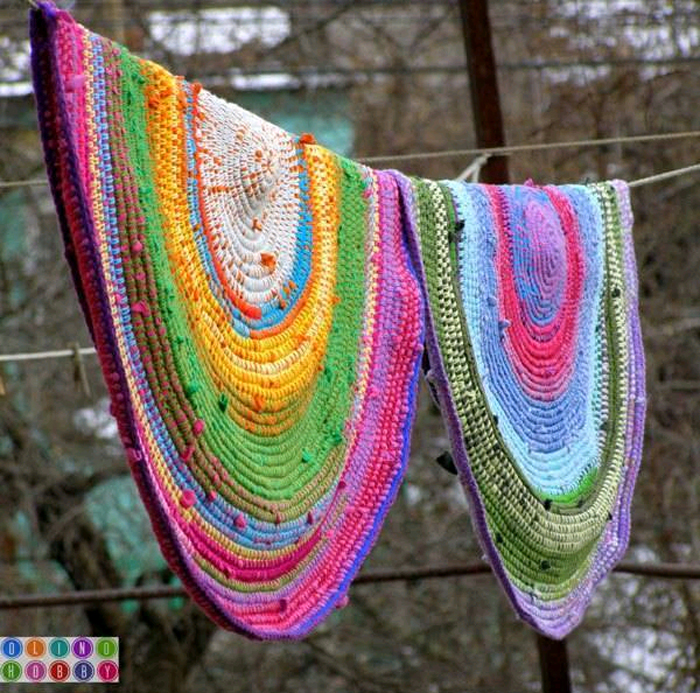 I would love to make a rug like this out of old t-shirts! It would be fun to go to the thrift store and gather up a bunch of pretty colored shirts for it. (tutorial here)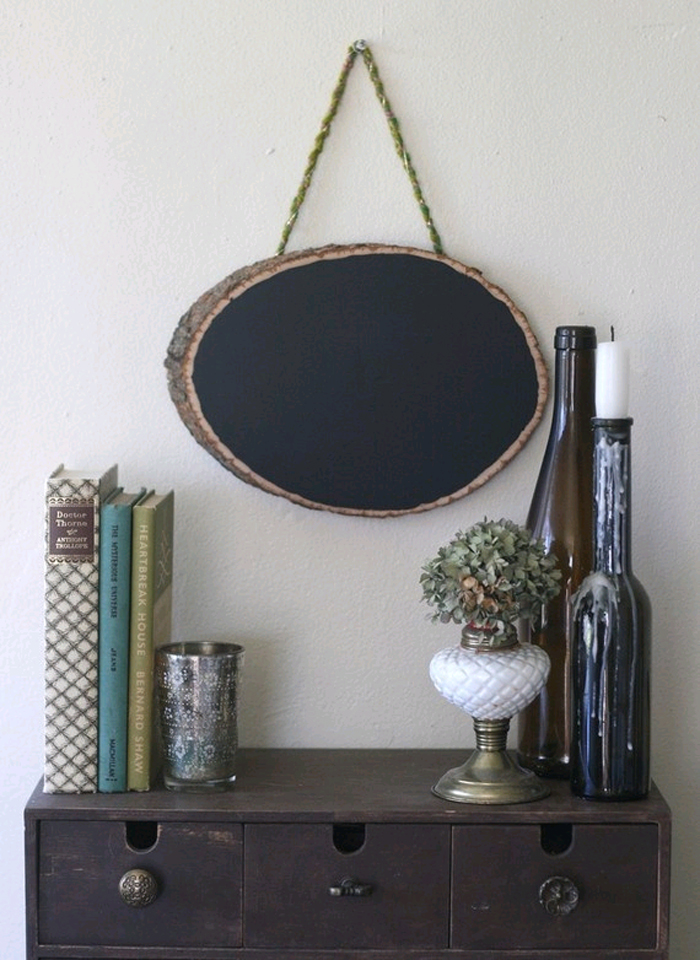 I was looking for things to do with chalkboard paint because I have two jars of it that I don't know what to do with. Have you seen anything clever? This little stump chalkboard is cute!
I'm loving this hat pattern! The colors and textures! It's all just so good! (pattern here)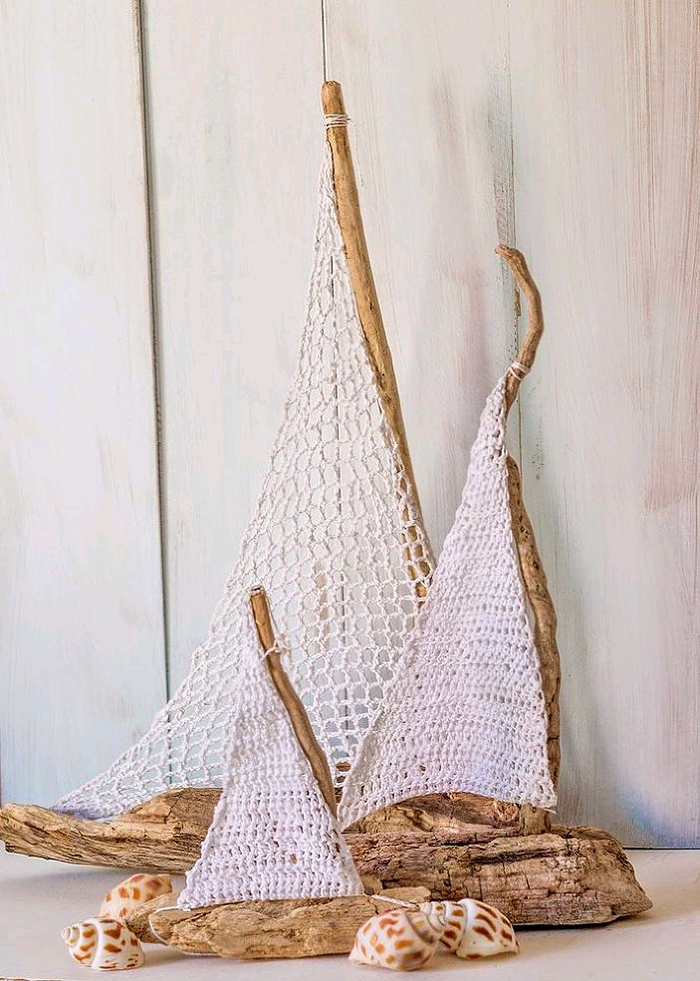 I have a collection of driftwood that I've been saving for something crafty. I can definitely see some of these crochet sail boats on my desk!
I don't wear earrings but now and then I find some, like these pretty beaded ones, that make me wish I did!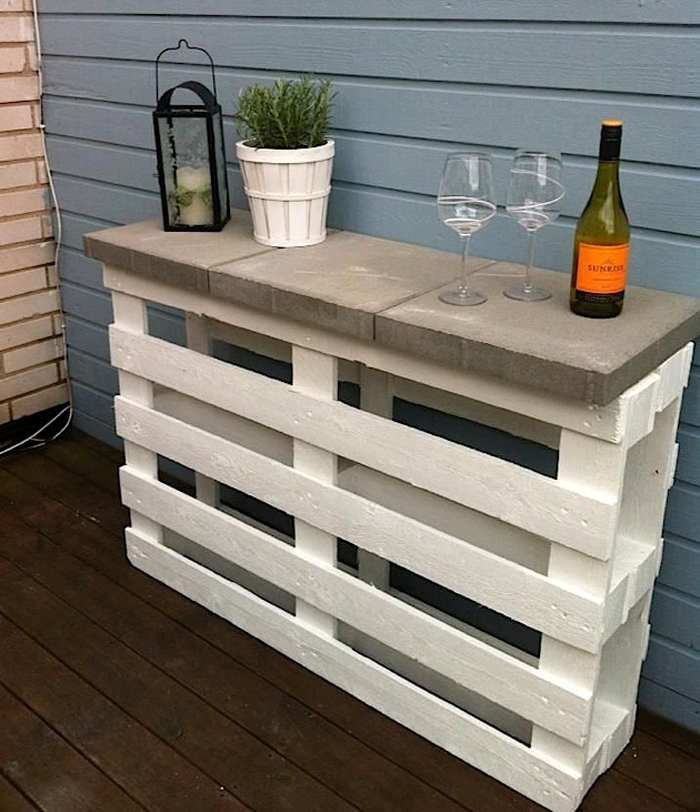 Two palettes put together make the perfect backyard bar! I love this and was thinking of making one similar but removing a couple pieces of wood from the front to use it as a shelf for plants instead.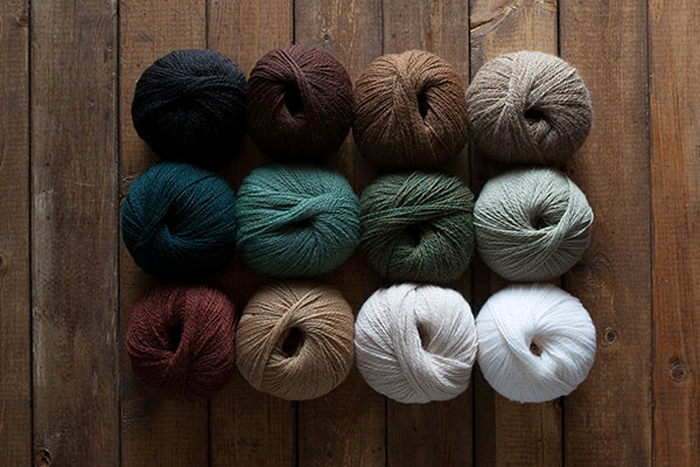 This Palette sampler pack from Knit Picks is so pretty! I love the earthy colors!
September 10, 2014
I'm so excited to share these new videos with you!! I've been wanting to make more tutorials forever but was super bummed out by the low quality of my old videos so I bought lights and a new camera and I'm kinda blown away by the quality! :D These are very beginner tutorials which I'm guessing most of you probably don't need but I would love it if you would watch them anyway and let me know what you think! I really made them as practice and to get some feedback on them.
In the beginning, I talk about what supplies I'm using because it seems that a lot of you like it when I talk about what yarns I use. And I added background music because there are long parts of no talking and I thought it needed something. I'm still getting used to focusing my camera and crocheting in front of it. But I figure it'll only get better the more videos I make! :)
I would appreciate it so much if you would subscribe to me on YouTube! I promise there will be lots more videos to come! And I'd love to hear what you'd like to see! Any specific stitches or techniques you'd like to learn? Let me know! I can't wait to do a full crochet pattern tutorial! And there will be other craft projects too.
September 4, 2014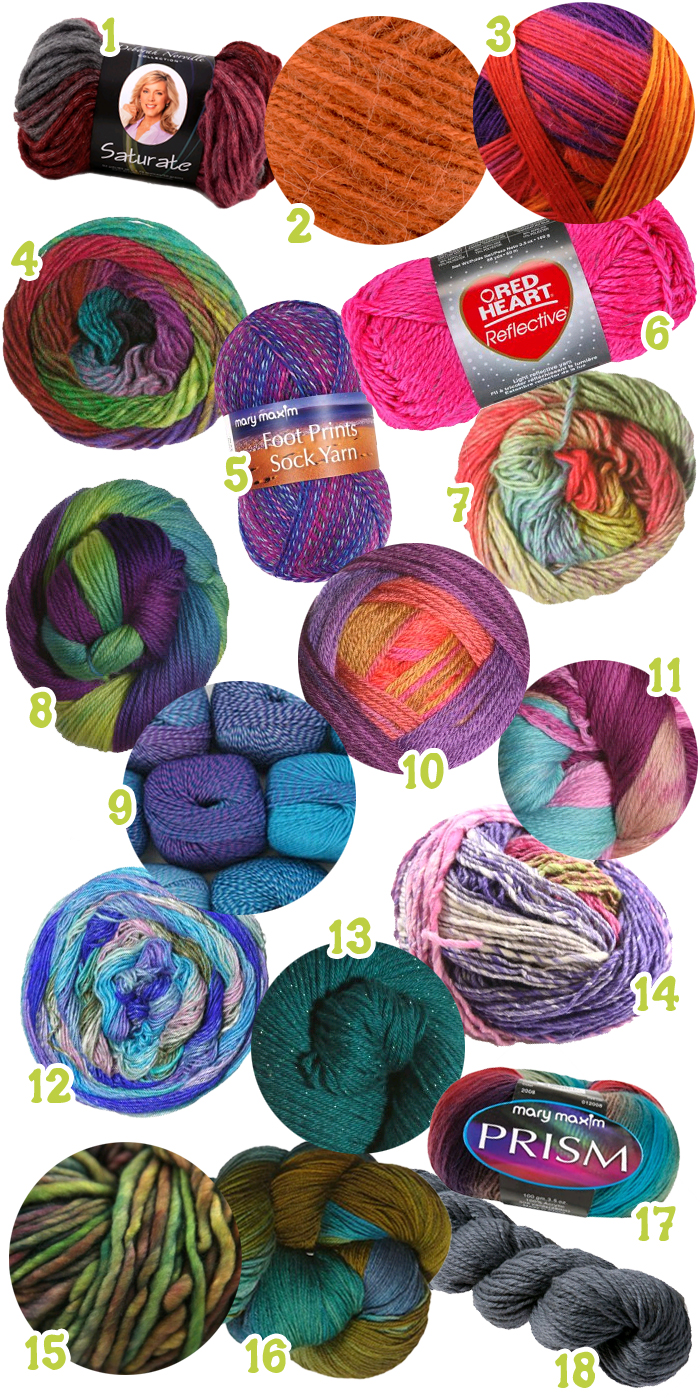 I recently bought a bunch of new (to me) yarns online, previously I pretty much only shopped in local stores, so they're all so exciting to me! I definitely couldn't afford everything new that I discovered so my wishlist grew a lot! This is just my way of reminding myself to try these later on, but they're all so drool worthy, I had to share them with all of you too!
1. Premier Deborah Norville Saturate – I've actually seen this at Jo-Ann before but rediscovered it while searching online and really want to make a cowl with the "Redwood" color!
2. Premier Deborah Norville Alpaca Dance – This is such a pretty, soft looking lightweight yarn! I can't decide what I'd make with it but I'm loving the greens and "Foxy" color.
3. Schoppel Wolle Zauberball – The "Fuchsia" color is SO pretty!
4. Noro Kureyon Yarn – I like that there are a lot of darker colors because I tend to wear those more.
5. Mary Maxim Foot Prints Sock Yarn – I used another Mary Maxim sock yarn for leg warmers and really liked it so I want to try this one too!
6. Red Heart Reflective – I want to design some type of bike accessory with this since I tend to ride at night a lot.
7. Plymouth Gina – Not sure what I'd use it for but lots of pretty colors!
8. Lorna's Laces Shepherd Sport Yarn – Loving the colors "Hampstead" & "Vera"!
9. Jojoland Rhythm Superwash – I'm not sure what, but I really want to use "Aquarius" & "Chestnut" for something!
10. Classic Elite Liberty Wool Print Yarn – I have to admit, I already bought this in "Afterglow" & "Floral Hallucination" but there are so many more that I would love to have! "Ultra Violet Autumn" is such a pretty color combo!
11. Lorna's Laces Shepherd Worsted Yarn – Loving the colors  "The White Witches Lure", "The Shire", "Desert Flower"!
12. Noro Taiyo Sock Yarn – I'm loving this color combo and would love to make leg warmers with this!
13. Cascade Sunseeker – I'm loving this DK weight sparkle yarn but not sure what I'd make with it. So many pretty colors, especially loving "deep teal"!
14. Noro Ayatori – Such pretty colors and texture!
15. Malabrigo Mecha – This color "Arcoiris" is so pretty (as well as so many of the others too)!
16. Lorna's Laces Shepherd Sock Yarn – "Runs With Horses" is so pretty and I'd love to make leg warmers with this one too!
17. Mary Maxim Prism – This yarn reminds me a lot of Red Heart Unforgettable, which I love, so I need to try it!
18. Knit Picks Billow – I really like the texture of this and it's Pima Cotton so I know it'll be soft!
Have you used any of these yarns? I'd love to hear what you think and if you'd recommend them or not! :)
P.S. If you'd like to see my previous wishlists, here's #1 & #2
September 3, 2014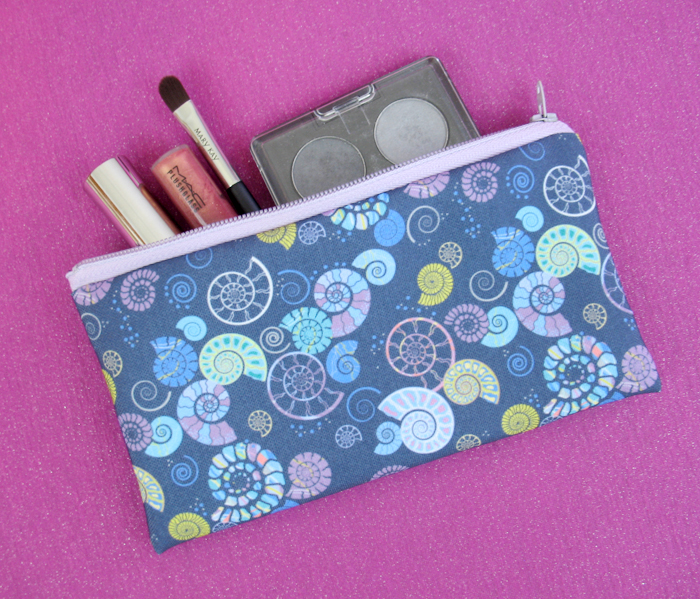 I really love browsing Spoonflower for unique fabrics! I've had this one in my favorites for a while and decided to get a swatch of it when Spoonflower was having a free swatch day to celebrate the release of their new Eco Canvas fabric. You might remember, last time I got a swatch, I made it into a sunglasses pouch. With this one, I wanted to make a little make up bag!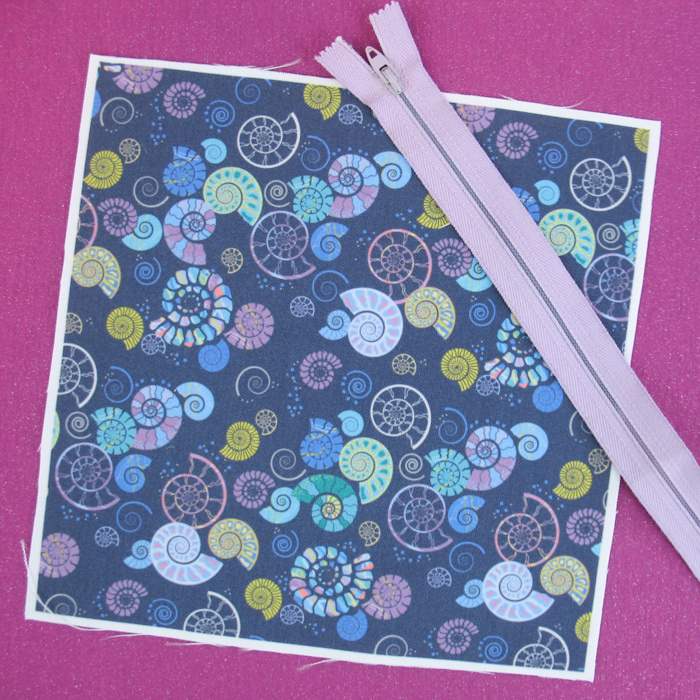 Supplies:
- One swatch from Spoonflower (or an 8×8 inch piece of fabric) – I'm using this one.
- An 8 inch zipper
- Sewing machine & basic sewing supplies
Step 1: Trim the extra white off your swatch. I left about 1/4″ of white all the way around mine.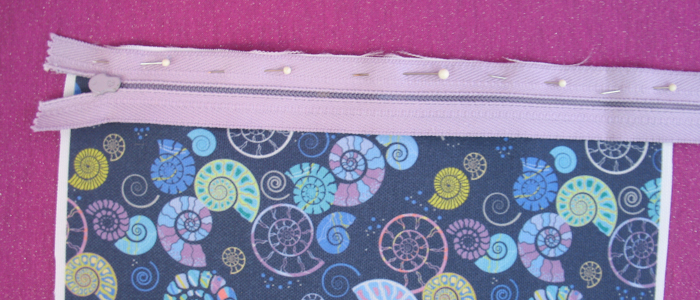 Step 2: Pin the zipper in place so the right side of the zipper is face down, touching the right side of the fabric. Sew using a zipper foot.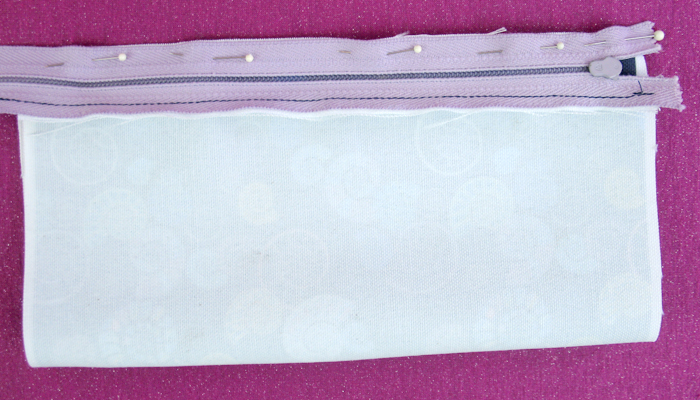 Step 3: Repeat along the other side of the zipper.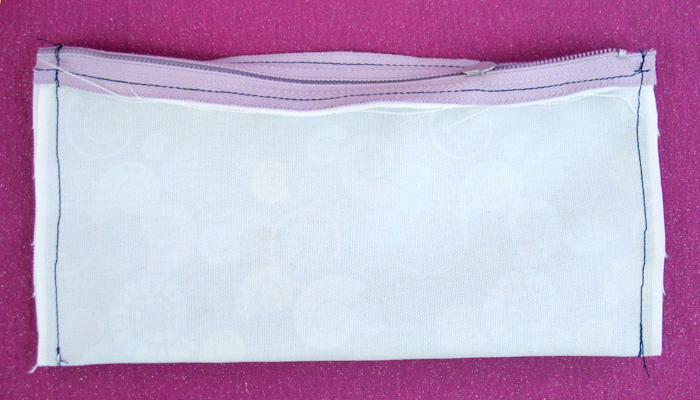 Step 4: Open the zipper a little bit so you'll be able to turn the pouch right side out. Pin both ends shut and sew. If your zipper was too long (like mine), trim the extra length off the ends. Turn right side out through the opening in the zipper.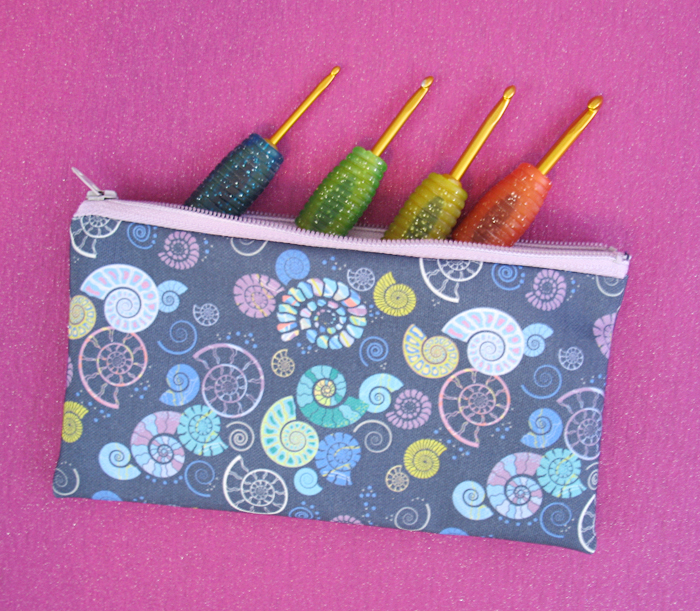 I'm thinking of using this as a make up bag but it would also be great for crochet hooks and other little crochet tools like scissors, stitch markers, etc! :)
What have you made with your Spoonflower swatches? 
I was thinking it would be fun to buy a bunch of swatches in different prints and fabrics to see what I can come up with to make out of them!