October 8, 2015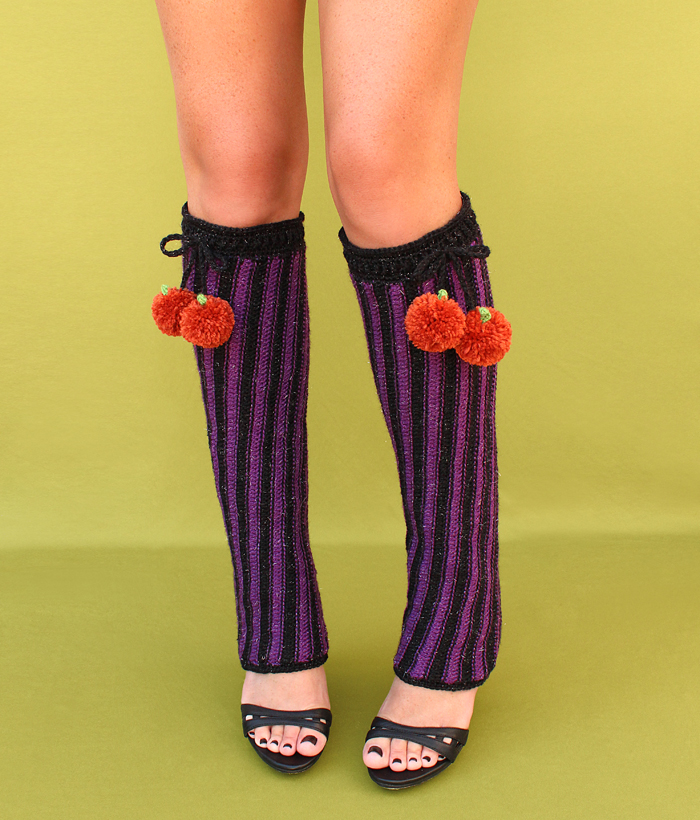 Halloween is my favorite holiday so I couldn't let it slip by without designing a special crochet pattern for the occasion! Introducing my Candy Stripe Leg Warmers! I designed them using Knit Picks Stroll Glimmer, which was a joy to work with and it's so soft to wear! Aaaand it sparkles! Because ya know? Halloween and sparkles just go together so well! :D The pattern includes adult sizes small – extra large and includes notes on how to customize both length and circumference so you can get the perfect fit.
I'm planning on wearing these in the days leading up to Halloween. They'd be great for any time you want to feel festive without wearing a costume. One thing that's great about this design is it doesn't have to be Halloweenie! You can totally make them in any color combo you like for daily wear! :)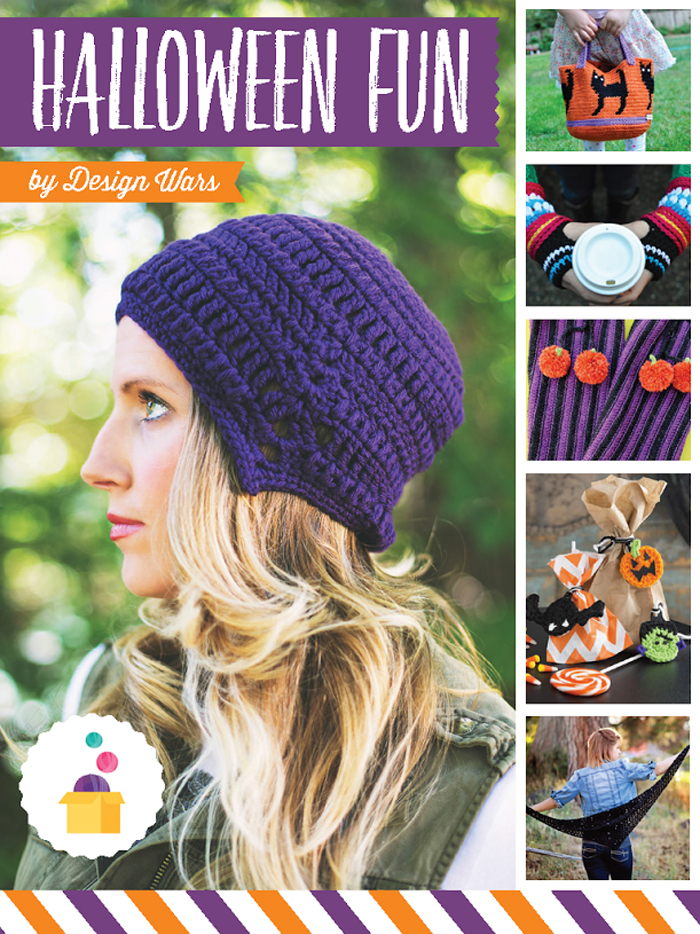 The pattern is available exclusively through The Pattern Pack. This issue is filled with all sorts of Halloween goodness! And the best part? You can subscribe to get it for just $1 for your first month! The Pattern Pack is now part of Design Wars' Design Lovers Club so if you subscribe, you can get The Pattern Pack each month or you can choose some great Design Wars patterns individually. All for $1 your first month! And the monthly rate after your first month is a great value considering how much you're getting! You can read more about it right here and if you have any questions, feel free to ask me!
September 24, 2015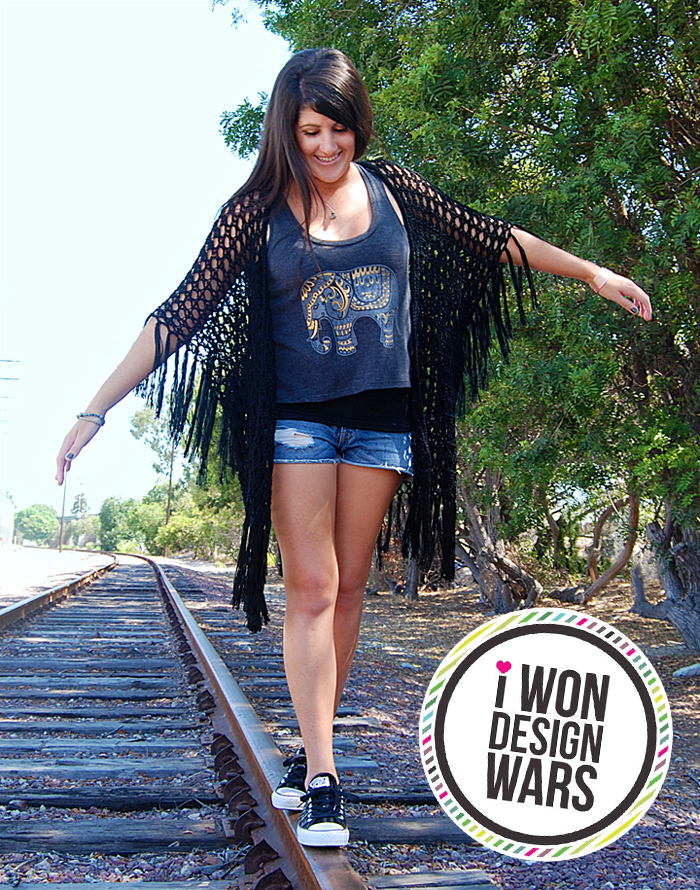 Can I just say how thrilled I am to be releasing this pattern?! This is something I've been wanting to make for the past year and I'm so happy to finally bring it to life! Presenting my very first garment design, the XOXO Kimono!! :D
This kimono is light and airy, perfect for summer nights! It works well with so many outfits and can easily be as fancy or as casual as you like depending on what you wear it with. And best of all, the loose fit looks great on all body types!
The XOXO Kimono gets it's name from the treble cross stitches it's made with. They're shaped like X's and the spaces between them create the O's! It's made with sport weight yarn but still whips up fairly quickly despite the large size.
This is a very simple garment to make. It's crocheted as one piece and then the sides are stitched together to create armholes. This is easily a project you can work on in front of the TV or on a road trip because there is only one stitch to learn. I'm sure you'll love making and wearing this fun, fringey kimono!
If you'd like to know more about the pattern and see more photos, click here to visit Ravelry >>
 $5.00
Use code DWSALE for 40% off through Sunday, 9/27/15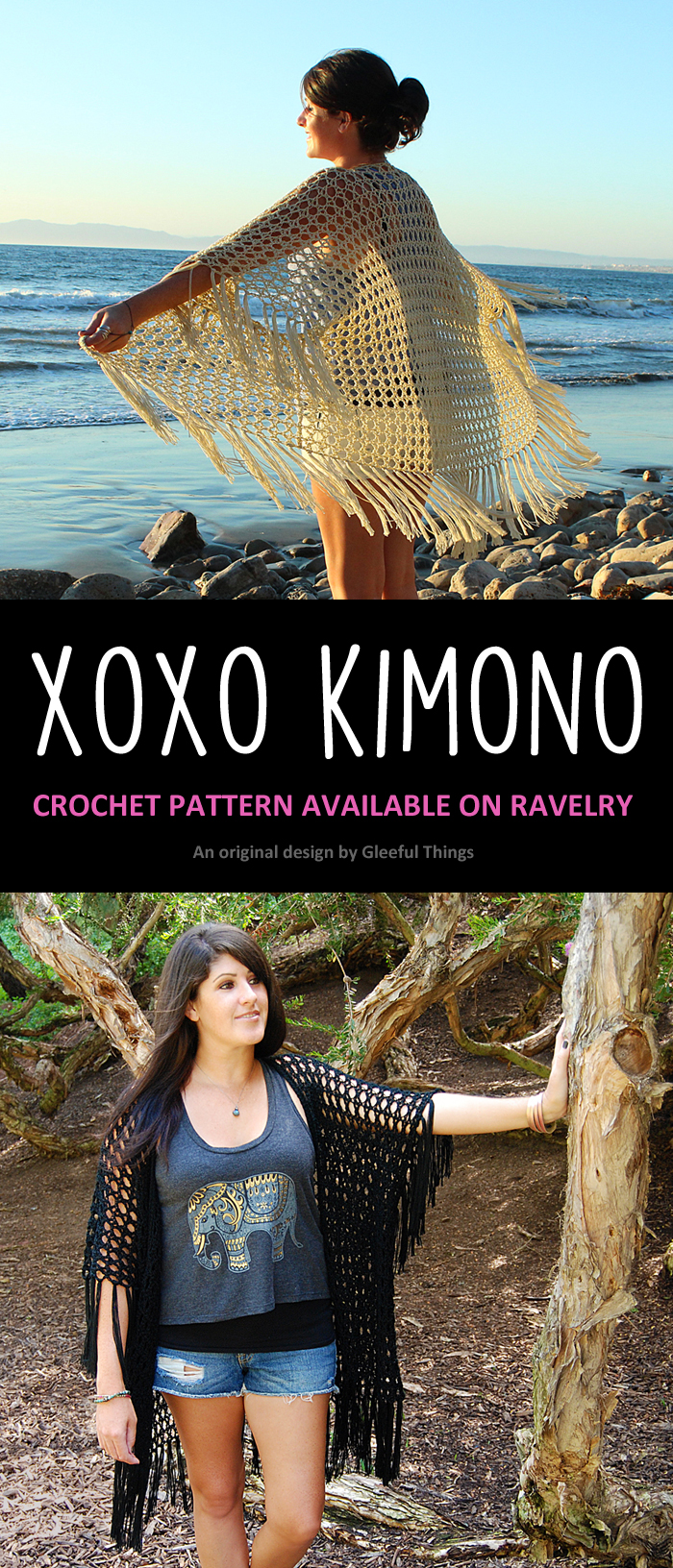 Thanks you so much for voting in the Design Wars challenge! You can see the results right here. If you're interested in having the patterns, check out Design Wars' Design Lovers Club! You can subscribe to get all (or just a few) of the Design Wars patterns each month! You'll be able to start out for just $1 for the first month!
September 22, 2015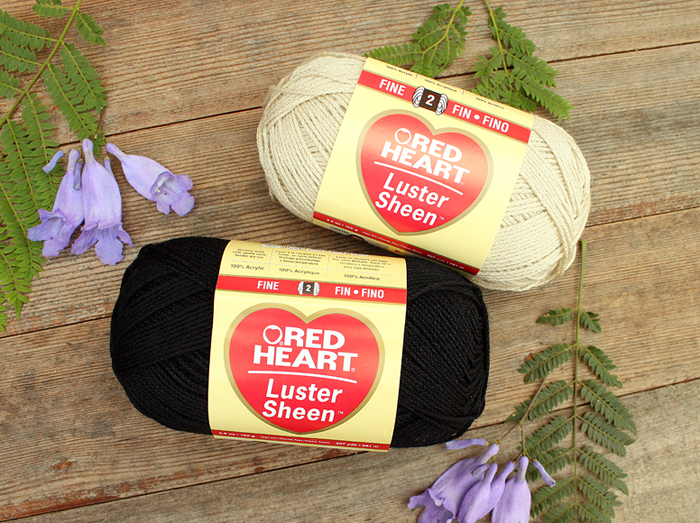 Stop by the Design Wars blog today to read my review of Red Heart Luster Sheen! This is what I used for my kimono design.
There's also a pattern sale going on! Click here to read my review & find out what's on sale!
September 21, 2015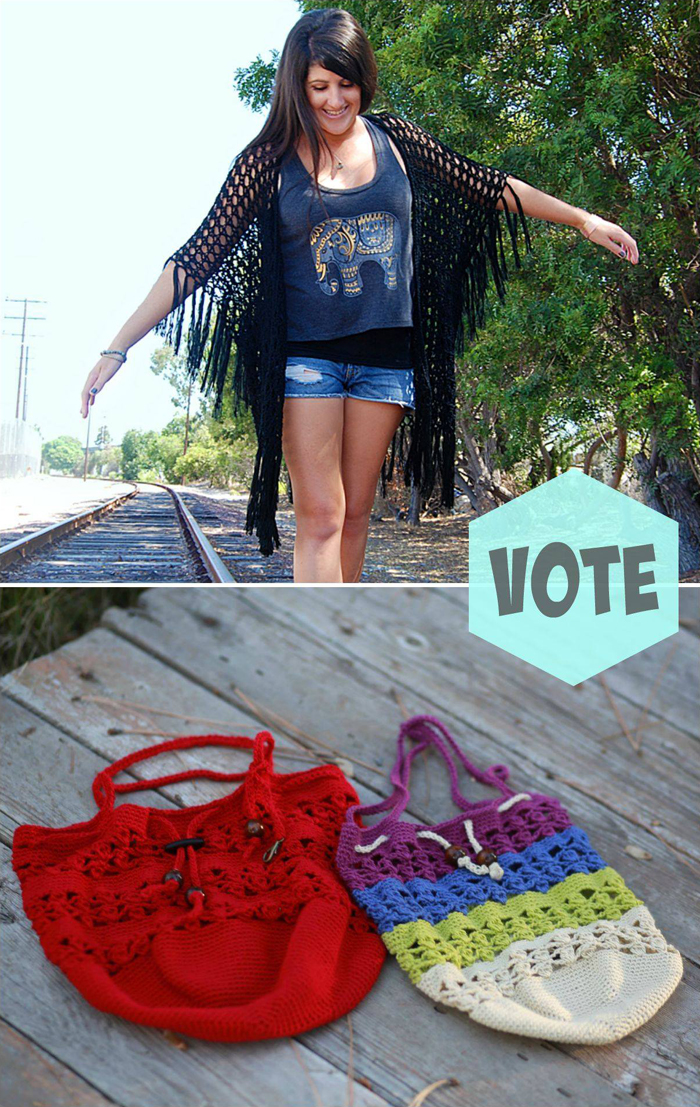 I'm excited to show off my newest design, the XOXO Kimono! It's part of a Design Wars challenge that is open for voting now! It's up against the Pam's Market Tote from Salena Baca. We both used Red Heart Luster Sheen for these designs (I have a yarn review coming this week too!). Be sure to go vote for your favorite design! :)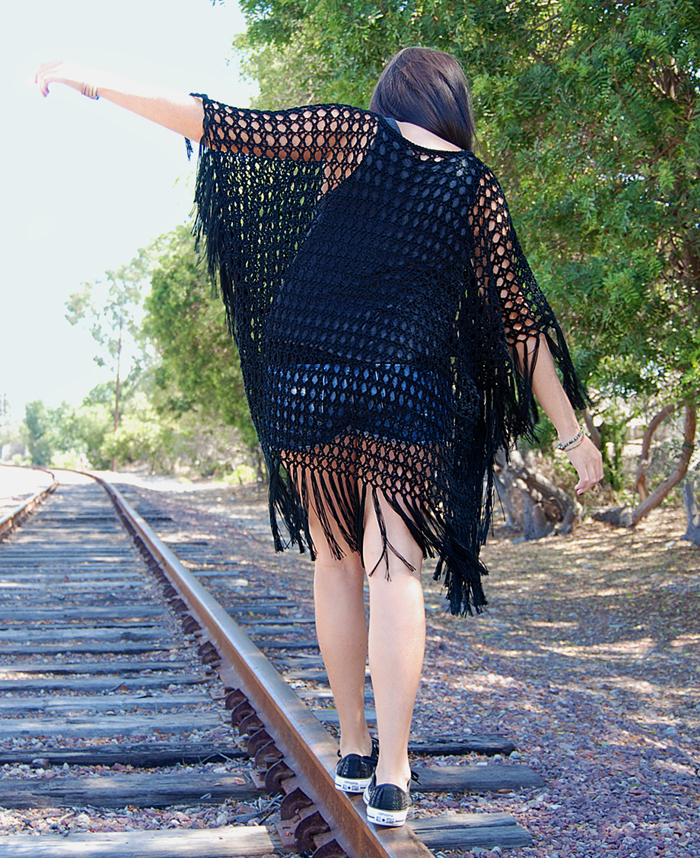 You can also enter to win a subscription to the Design Lover's Club (just leave a comment on the voting page to be entered to win)!
September 17, 2015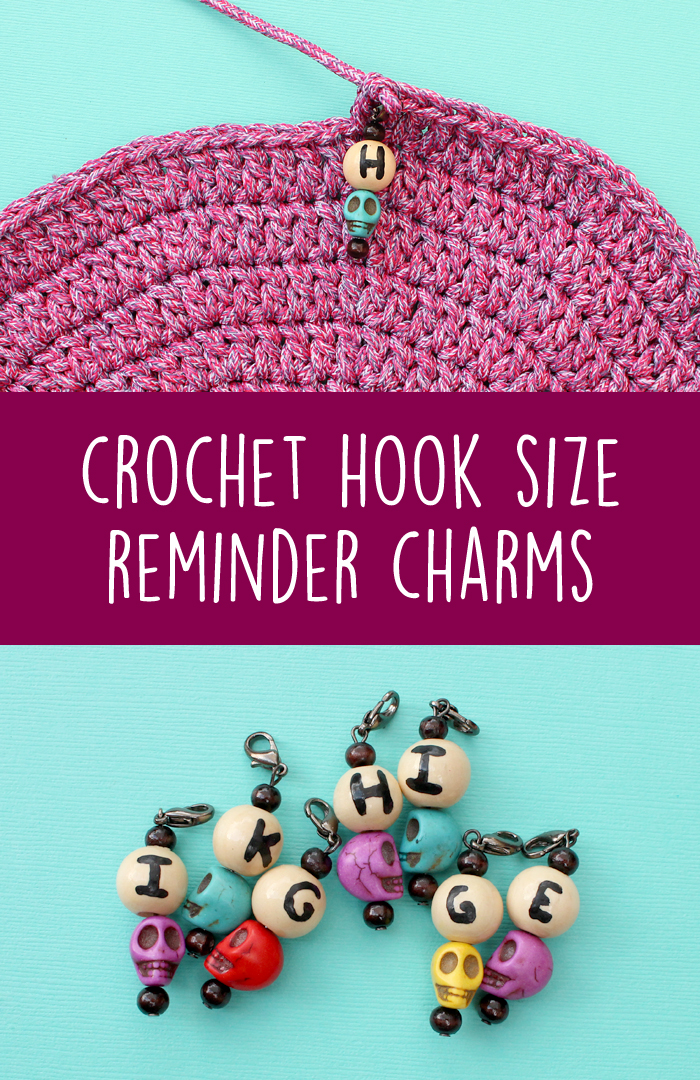 This really has to be one of the most genius things I've ever found on Pinterest! I'm not really sure what to call them. Hook size reminder charms? That's basically the idea anyway.
I would always store the hooks I was using with the project I was using them for and then when I would want to use a hook for another project, I couldn't always remember where I left it. So now, all hooks go back into my hook case and each project gets one of these little charms to help me remember which hook I was using for it! It's a really smart idea if you have a lot of WIPs! And not to mention, it'll keep your project from unraveling if you clip it onto the last loop!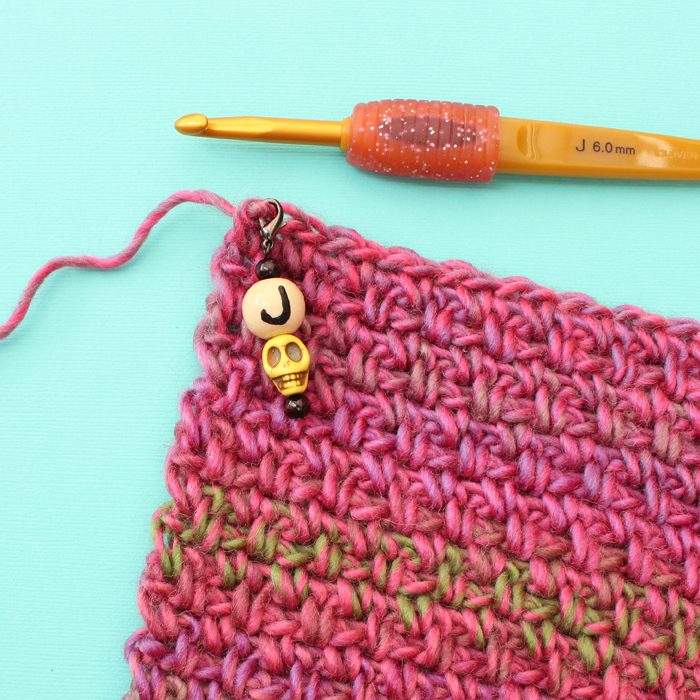 They're really easy to make and I could even do a tutorial if anyone wants one. The ones I saw on Pinterest use little letter beads, but I was trying to use things I already had. I painted letters on some round wood beads and put some skull beads on there just for a little decoration! :)