March 27, 2015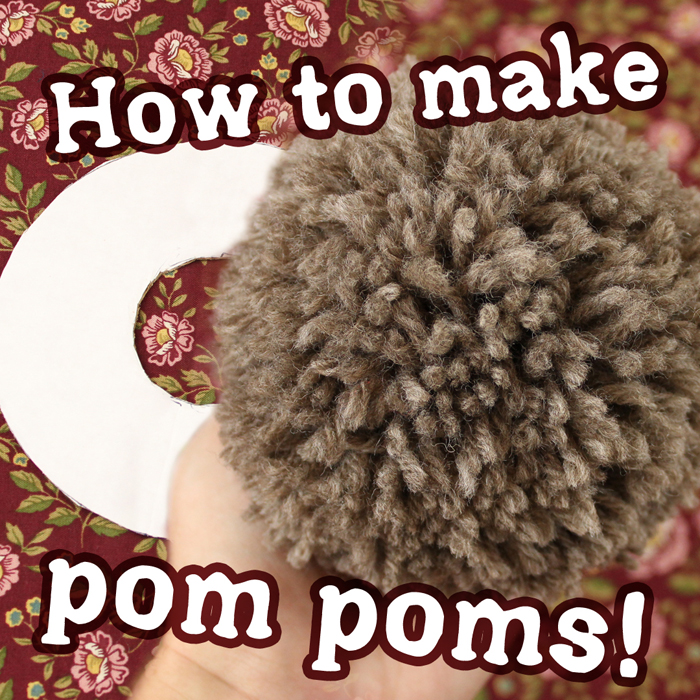 Pom poms are totally my thing right now! I've made almost a dozen hats with them recently! And I have a couple new videos on my YouTube channel to show you how I make them!
In the first video, I show how to make your own pom pom maker. You can get them at any craft store too, but I prefer making my own. It's free plus it allows you to make exactly the right size you need!
In the second video, I'll show you how I made this huge 6 inch pom pom with the cardboard pom pom maker I made.
I hope you'll watch, give them a thumbs up and maybe subscribe to my channel if you feel inclined to do so! :)
Be sure to check back next week because I have a new hat pattern coming that is perfect for poms poms (and the reason I've been making so many recently)!
March 12, 2015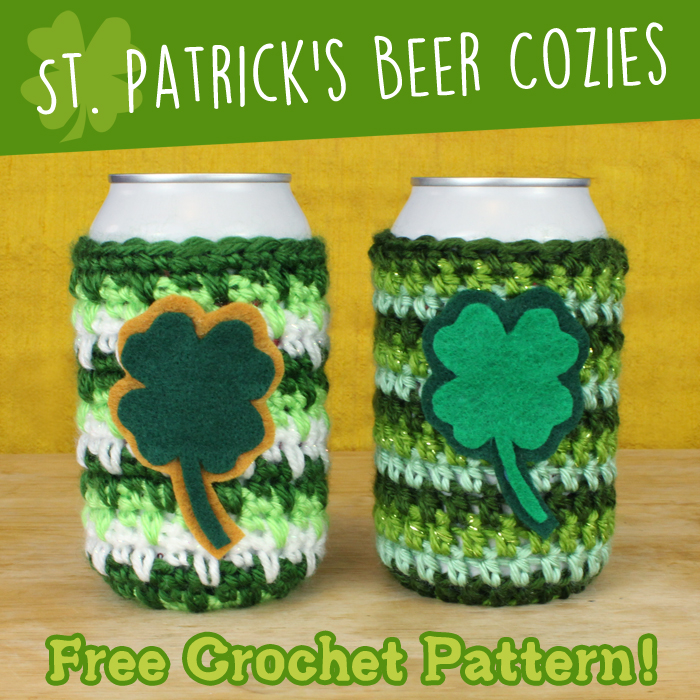 While I was trying to think of something to crochet for St. Patrick's day, I remembered my Beer Cozies crochet pattern and knew it was perfect! Even if your beer isn't green, your cozy can still be festive! ;) If you'd like to make your own, you can find my free crochet pattern right here, which includes two different styles, "spikes" and "stripes".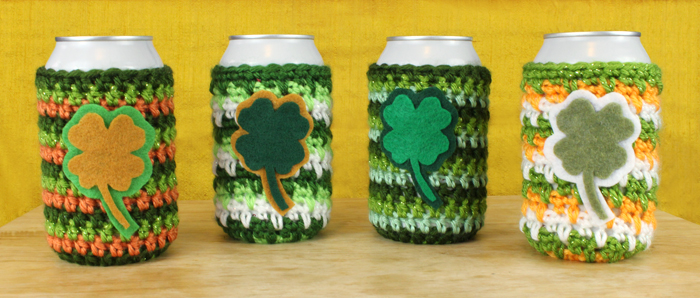 I dug through my yarn stash and pulled out my favorite greens, oranges and white! For these I used: Caron Simply Soft Party in spring sparkle and snow sparkle, Caron Simply Soft in mango and soft green and Red Heart Soft Yarn in dark leaf and tangerine.
For the shamrock appliques, I bought a variety of green, white and gold felt. I Googled "shamrock outline" and printed out one I liked after sizing it to be around 2 inches wide. I cut out the shamrock and using it as a pattern, traced it onto the felt using a marker. I then cut them out, making some that were just a bit larger than the others so I could layer them. Then I used fabric glue to glue them onto the cozies. Tip: put a can in the cozy before you glue.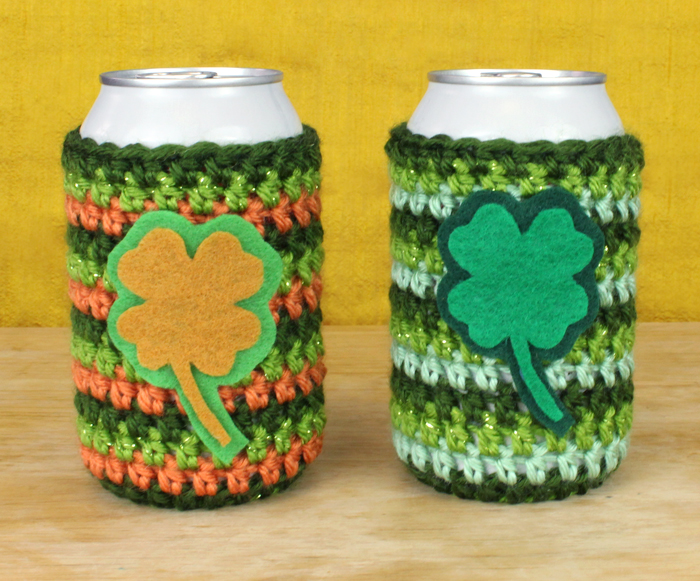 I hope you have fun with this and if you make any, I'd love to see! Don't forget to hashtag #gleefulthings on Instagram or Twitter so I can see what you make with my patterns :)
**This post contains affiliate links. If you click and make a purchase, I get a small commission. This helps to ensure that I'm able to continue posting awesome content, free patterns and tutorials! :)
March 11, 2015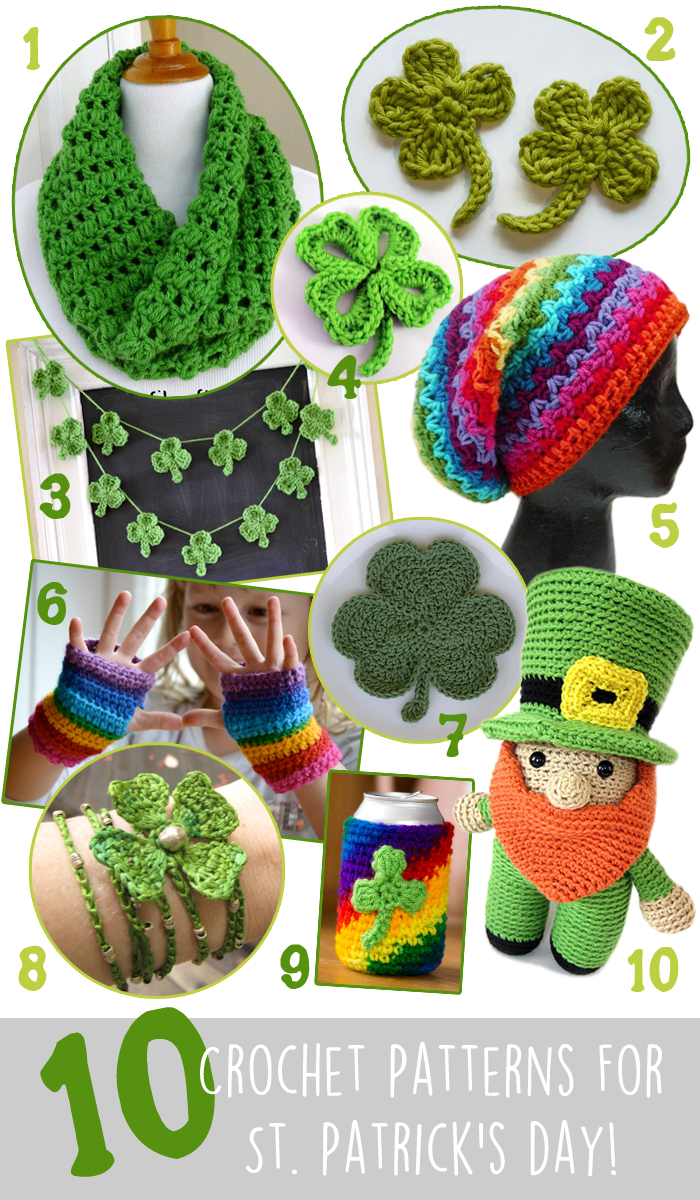 1. The Cilantro Cowl from Fiber Flux – Free
2. Clover Applique from One & Two Company – Free
3. Crochet Shamrock Garland from Everything Etsy – Free
4. Four Leaf Clover from b.hooked Crochet – Free
5. The Ziggy Beanie from Playin' Hooky Designs – $4.50
6. Rainbow Mitts from The Green Dragonfly – Free
7. Shamrock Pot Holder from Priscilla Hewitt – Free
8. Lucky Four Leaf Clover Bracelet from Uber Craft – Free
9. Shamrock Can Cozy from Red Heart – Free
10. Mike the Leprechaun from Stacey Trock – $5.00
And as a bonus, here's a tutorial I found on YouTube! :)
March 6, 2015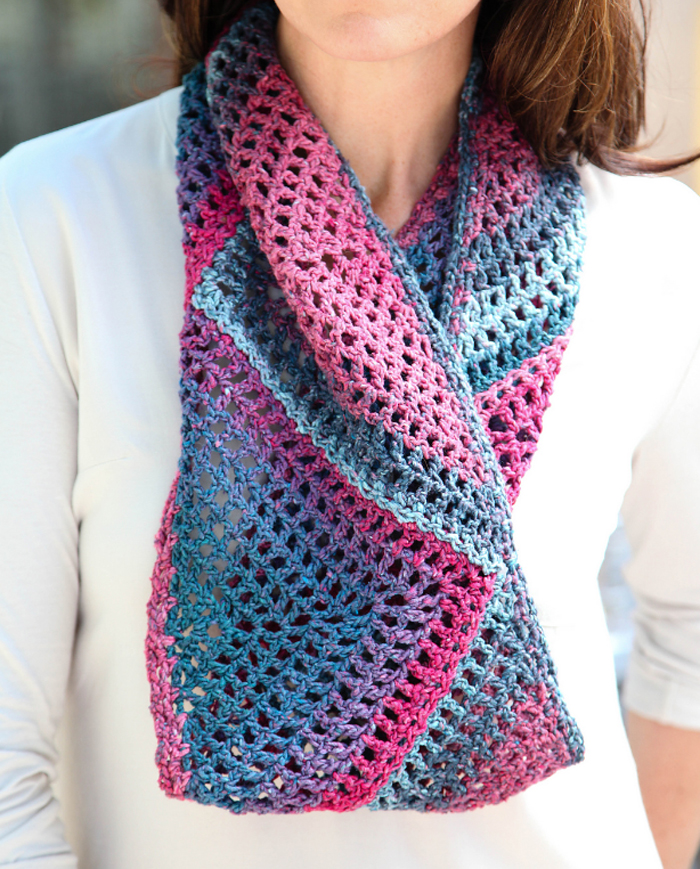 I recently ordered Cascade Tangier and while looking for patterns for it found this zig zag cowl. Love!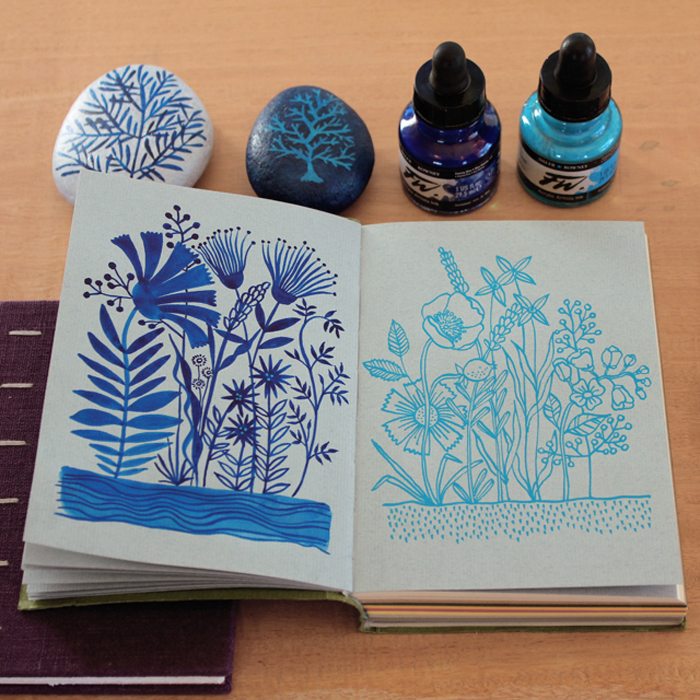 These drawings make me want to try acrylic ink right away! So pretty!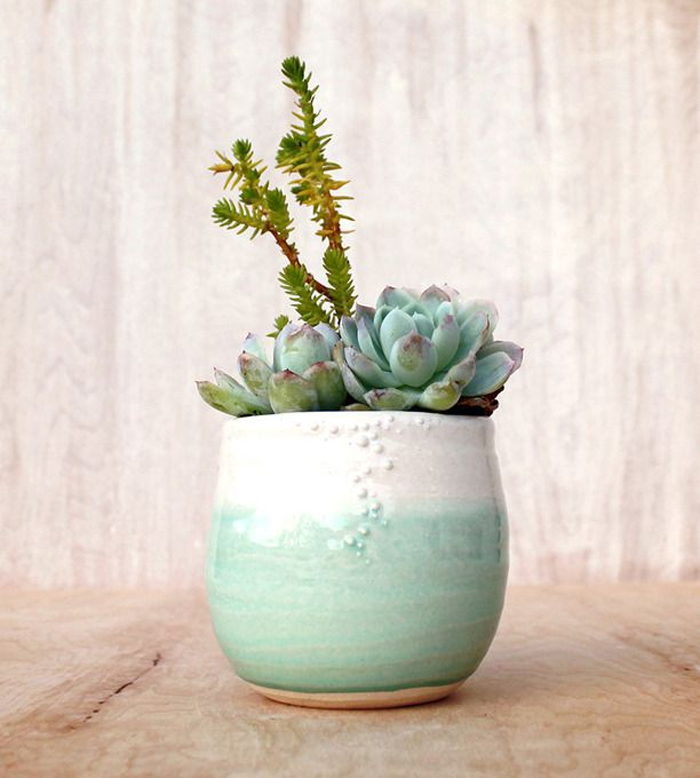 Succulents and clay pots have to be two of my favorite things together! This makes me miss high school ceramics class.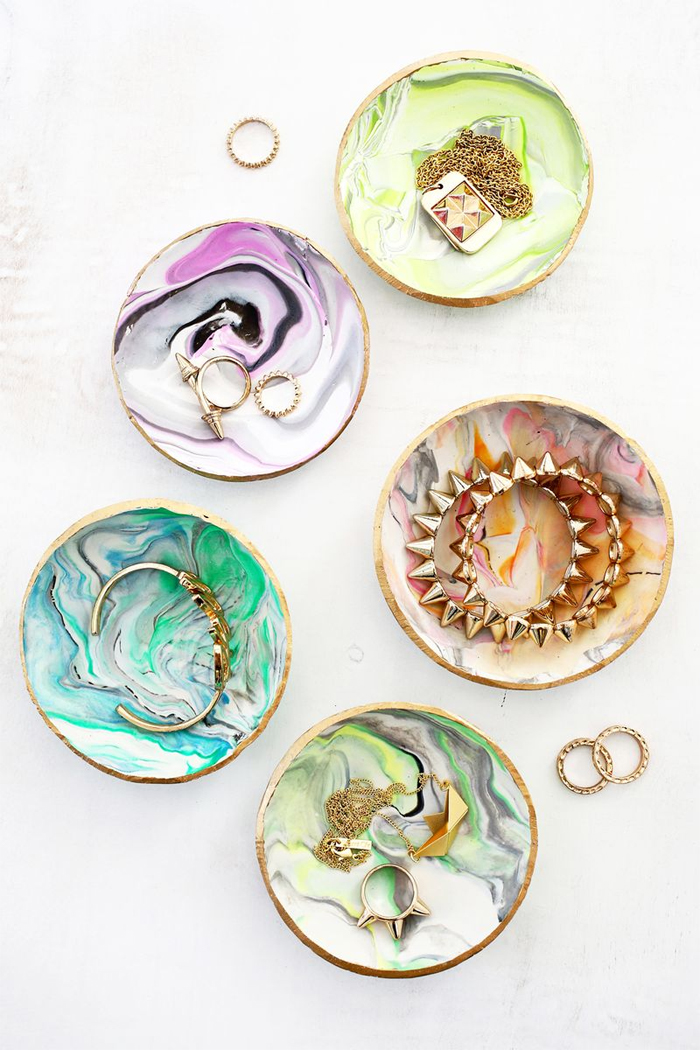 These marbled ring dishes are great too and I love working with polymer clay!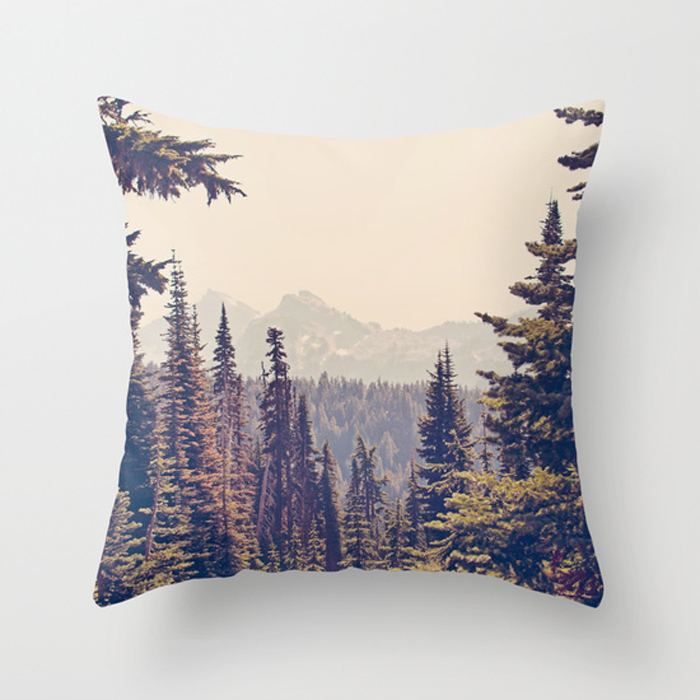 I need this throw pillow!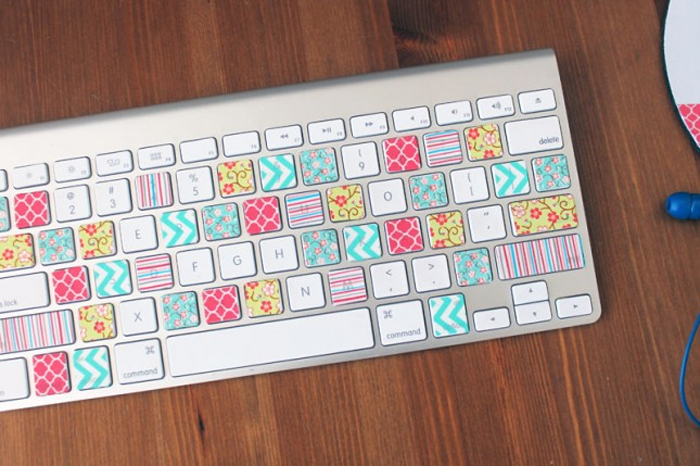 I've recently become obsessed with washi tape and would love to do this but write the letters on top of the tape. I already have washi all over my laptop! hehe!
This faux broomstick lace scarf seems really easy and they're made with Classic Elite Liberty Wool, which I love!
March 5, 2015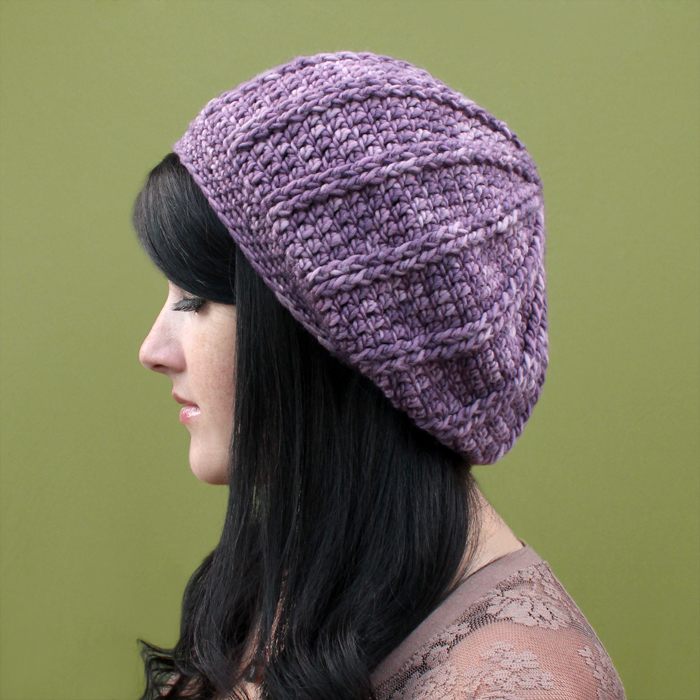 I'm excited to say that today I posted an update to the Ferris Wheel Slouchy Hat pattern! It was my very first slouchy hat pattern, originally published in 2008, and my writing style has changed a lot since then so I thought it was due for an update!
The pattern has been completely revised! It's been rewritten to make it easier to understand + I've included progress photos to help ya out! And there are now video tutorials for the FPDC, dc2tog & invisible join (these are all on my YouTube channel for everyone, they're not exclusive to the pattern).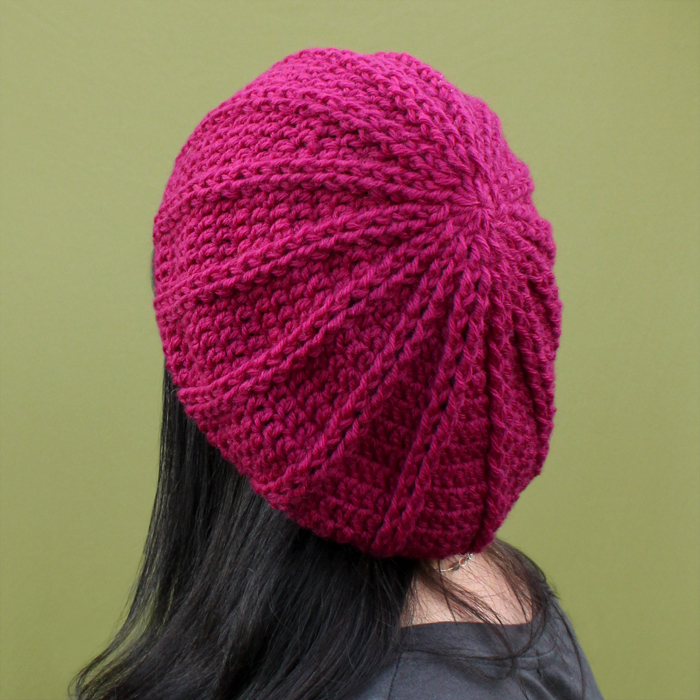 Here's a peek at the new layout: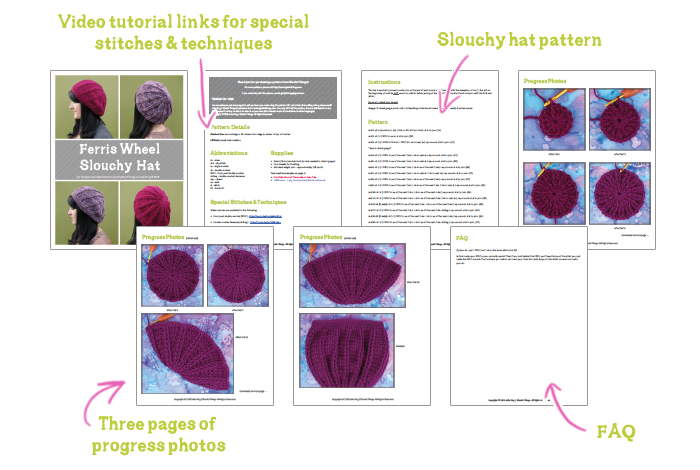 If you've previously purchased the pattern through Ravelry or Craftsy, you should easily be able to download the updated pattern file. Check your email or Ravelry inbox for a message about the update. It will contain a link to download the new version.
If you have any trouble with that or if you purchased the pattern way back before I was selling on Ravelry or Craftsy, please just send me an email, attach the pattern PDF (this will be easier on both of us than having to look up Paypal receipts) and I'll send you the new version.
If you don't have the pattern yet, it's available through Ravelry, Etsy, or Craftsy! :)
 $4.00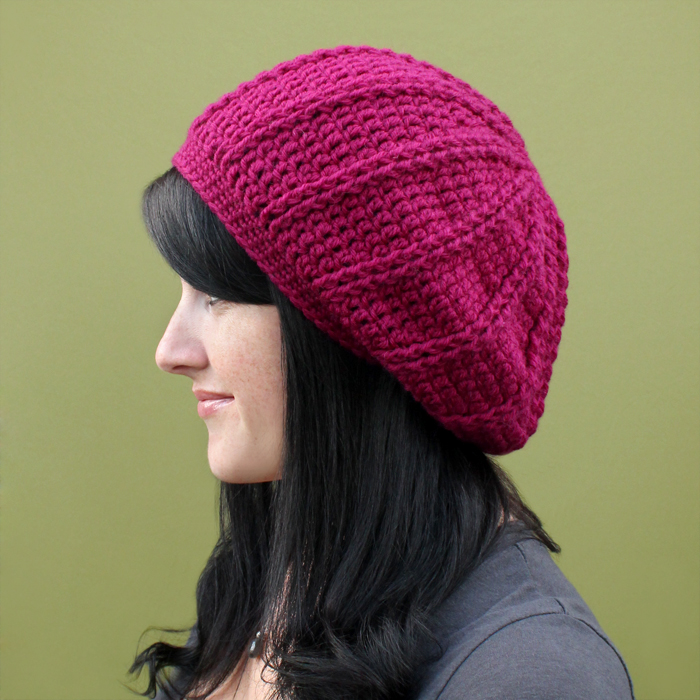 I'll be working on updating a few of my other older patterns as soon as possible as well. The Avenue C, Pineapple Coconut, and Gumdrop Slouchies are at the top of my "to-fix" list.