February 27, 2015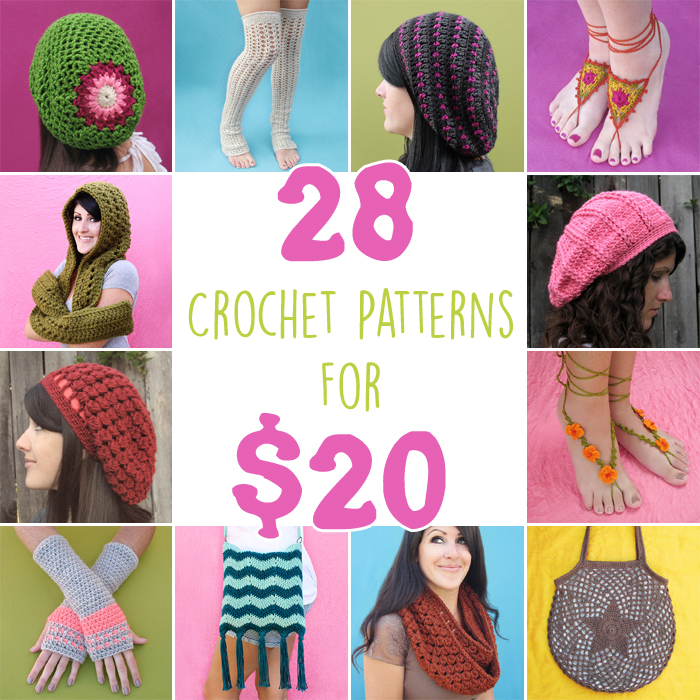 Once each year, I have a huge sale where I offer all of my crochet patterns for $20. Every year the deal gets better as I add more patterns and the price remains just $20! This year, I'm up to 28 patterns! So for a total of $20 you can get:
11 Hat patterns
4 Barefoot Sandal patterns
2 Bag patterns
2 Scarf/Cowl/Scoodie patterns
1 Leg Warmer pattern
1 Arm Warmer pattern
7 Amigurumi patterns
(Everything in my Ravelry shop is included, which you can see by clicking here)
Regular price for all of these patterns would total $107.50. So with this deal you're saving $87.50! It's such a huge discount that even if you already have some of my patterns, you'll still be saving a ton of money on the rest!
To purchase, just click the 'buy it' button below and all 28 patterns will be added to your Ravelry cart for just $20!

This offer expires after it has been claimed 30 times or on March 7th, whichever comes first.
I do try to share as many free patterns as possible but I simply can't afford to do so without also selling patterns. So if you typically don't buy patterns, but enjoy the free ones I post, I would really appreciate it if you would consider this offer. You really do get a lot of patterns for a very low price and it helps me keep the free patterns coming as well! :)
February 26, 2015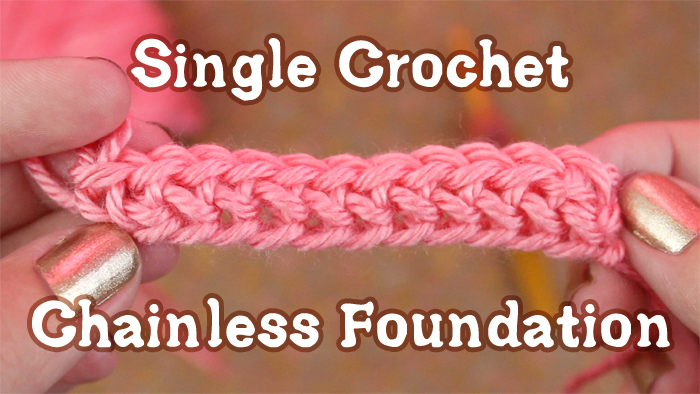 I've already shared the double crochet and half double crochet chainless foundation techniques, now it's time for single crochet! You can watch the video below or on YouTube!
I hope you're enjoying my tutorial videos so far! I really love making them! Despite computer issues, I'm trying really hard to keep them coming and I would love to hear your requests for future videos! :)
February 25, 2015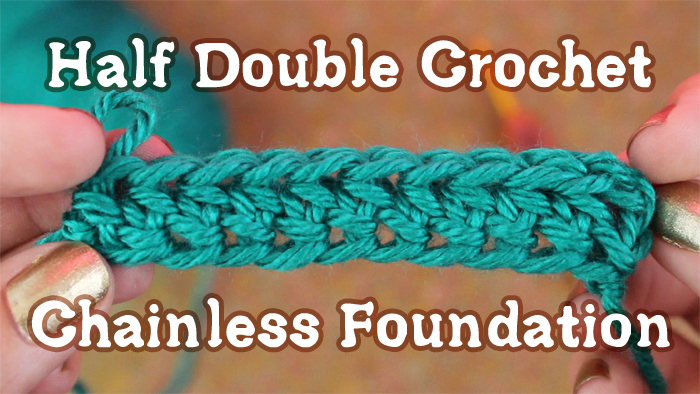 I apologize for the silence around here lately. I've just been having one computer problem after another this year so far, and as you can imagine, it's made it really difficult to get anything done. But I'm not here to complain. Actually, I'm really excited because I was finally able to edit this video that I shot foreeeever ago!
Have you used the half double crochet chainless foundation technique yet? If not, you can learn it in my newest video which you can watch below or on YouTube! yay!
I also shared the double crochet chainless foundation technique a while back along with some helpful Q&A. If you missed it, you can check it out right here!
February 5, 2015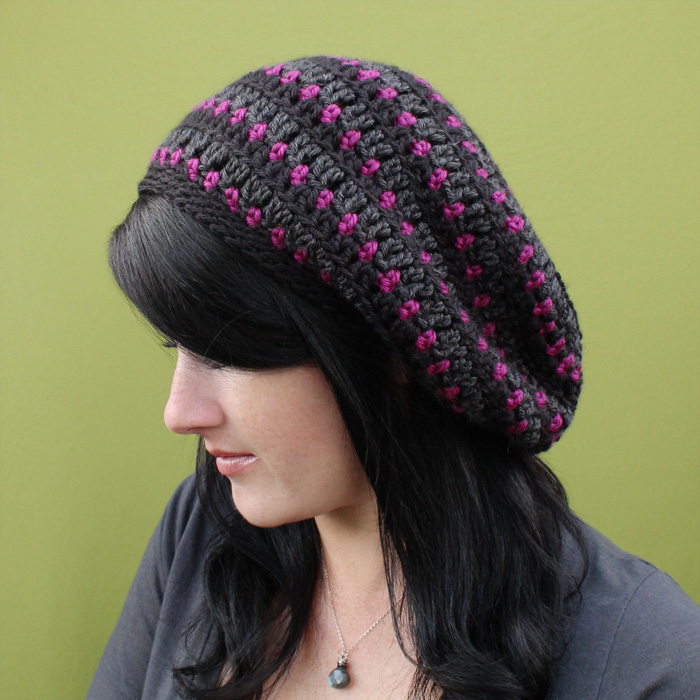 I am so stoked to be releasing this pattern right now! Almost exactly two years ago, I released the Heartbeat Skully Hat and ever since, I've been wanting to make a slouchy version as well. Well, it's finally here!! :D
With this pattern, I'm giving you two options for slouchiness (just a little slouch, shown in green & extra slouchy, shown in black/gray) and three options for color changes. So you can create a variety of looks all with one pattern!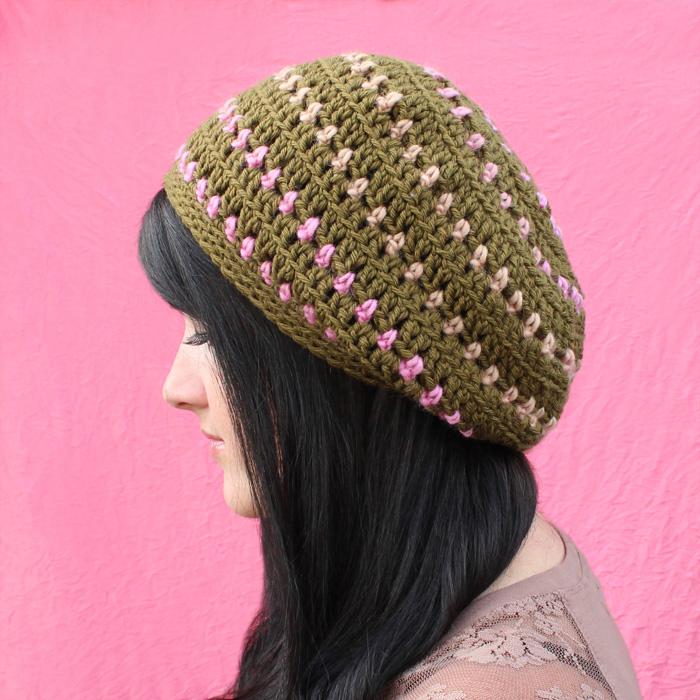 The pattern is intended for worsted weight yarn and uses only basic stitches (chains, single & double crochets). No special techniques are used aside from back loops only, which I explain in the help section. I consider the pattern intermediate level. It's 9 pages long and includes plenty of photos to help you along. Here's a peek at what's inside: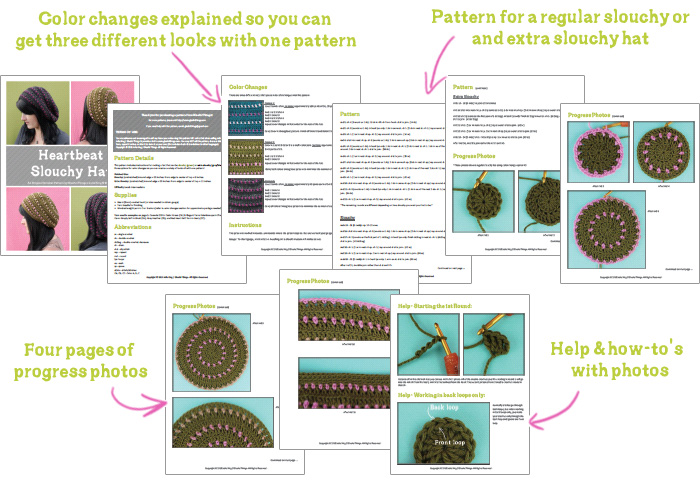 If you'd like even more info, and to see more photos, please check out the Heartbeat Slouchy Hat's Ravelry page.
The pattern is available through Ravelry, Etsy, or Craftsy!
Heartbeat Slouchy Hat pattern only:
 $4.00 
Heartbeat Slouchy & Skully Hat patterns:
 $5.00
There is a $3 discount if you buy this pattern and the skully version. If you already own the skully version, if you purchased it through Ravelry, you can still get this slouchy hat pattern for just $1. As long as you have a Raverly account, it remembers your past purchases, and will automatically give you the discount.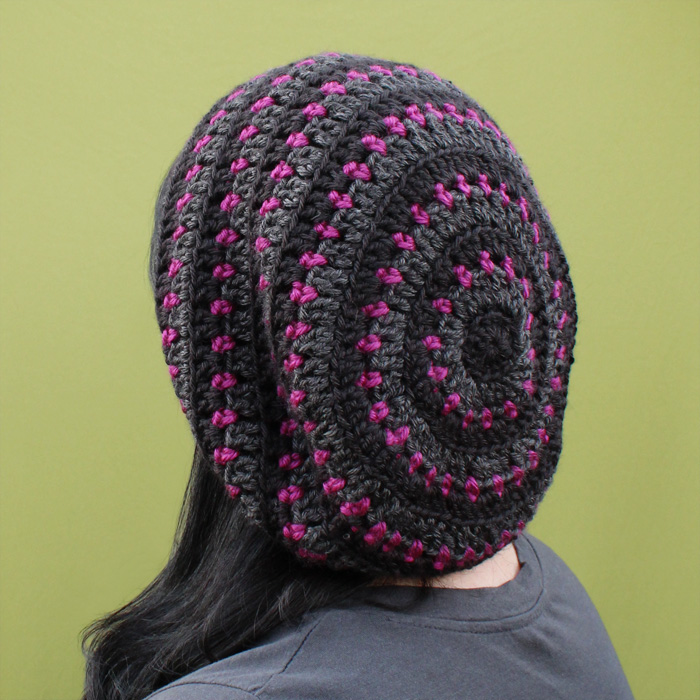 February 4, 2015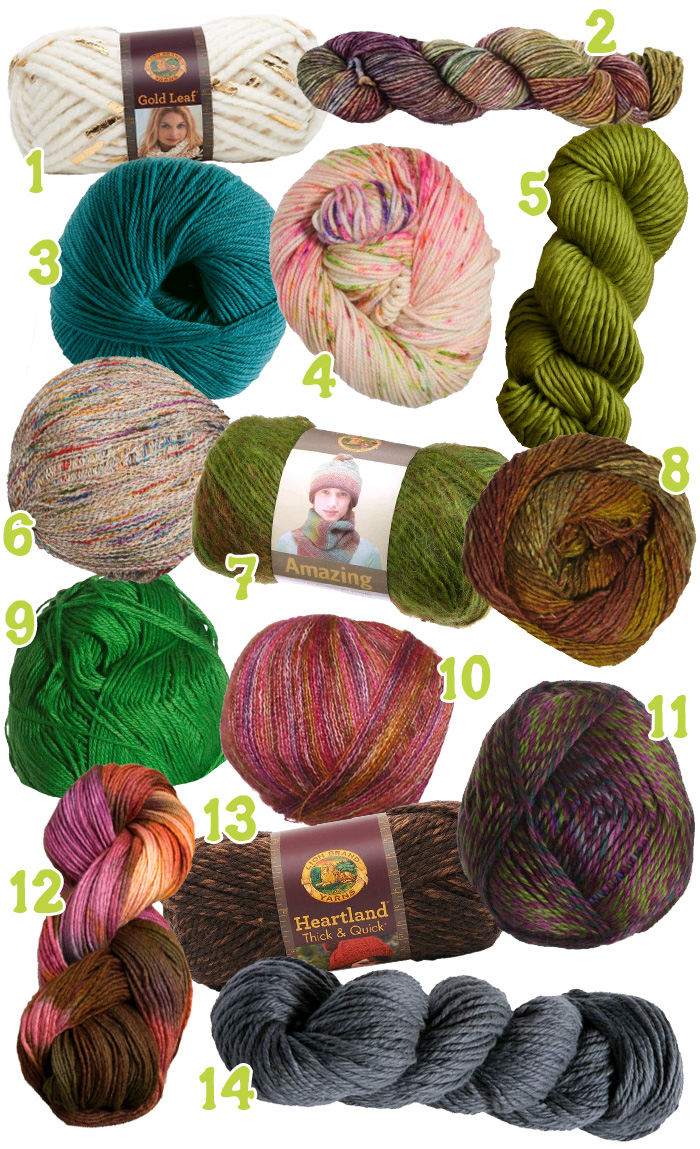 Time to share some more yarn I'm drooling over! I love doing these yarn wishlists because it helps me remember what yarn I want to try in the future while also allowing me to share some stuff that you maybe haven't seen yet and would like to try too! :)
1. Lion Brand Gold Leaf - This would make such a beautiful, fancy looking cowl!
2. Malabrigo Silky Merino – I've really been wanting to try Malabrigo and this silk/wool blend sounds so nice for the price!
3. Knit Picks Capretta - I love all of the rich, dark colors this comes in and as a cashmere blend, I bet it'll be softer than the cheaper wools at Knit Picks.
4. Madelinetosh Tosh Chunky – The limited edition Holi festival color caught my eye! How pretty!
5. Purl Soho Super Soft Merino – Pricey unfortunately, but I love these colors and would love to try it for a special project sometime.
6. Queensland Collection Kakadu – I'm totally considering this one for a lightweight summer vest or sweater!
7. Lion Brand Amazing – I've already purchased a couple skeins of this but keep wanting more! I especially love the Rainforest and Aurora colors.
8. Cascade Tangier – Loving this beautiful tweedy, fall color!
9. Cascade Cherub DK – I'd love to use this for some lighter weight items. It's only $3 and comes in over 30 colors!
10. Queensland Collection Uluru – This would be great for leg warmers!
11. Cascade Big Wheel – This yarn reminds me of Lion Brand Unique but I specifically really love this color called New Orleans.
12. Manos Del Uruguay Maxima – Kinda pricey, but I really love the colors!
13. Lion Brand Heartland Thick & Quick – I'm a huge fan of worsted Heartland & can't wait to make something with the new thick version!
14. Knit Picks Billow – This just looks so soft and I love the texture!
Have you used any of these yarns? I'd love to hear what you think and if you'd recommend them or not! :)
P.S. If you'd like to see my previous wishlists, for more yarn ideas, here's #1, #2 & #3