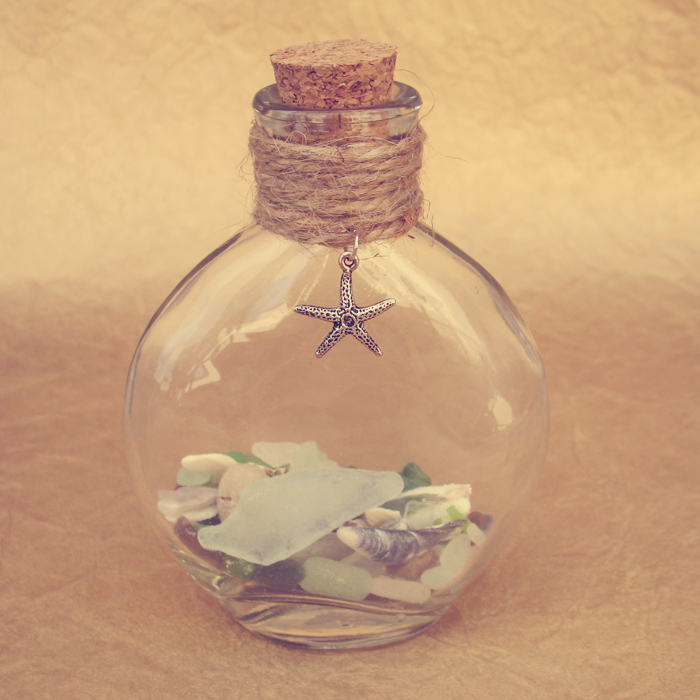 Whenever I go to the beach, I can't help but collect things. I recently ended up with two little piles on my desk of things I'd collected and kept thinking hmm, I should really do something with those…
If you'd like to make something similar, I found these little glass bottles at Michael's. For only $1.29, I was pretty stoked! It's a cute and cheap way to store and display my tiny collections! I just added some charms to pieces of jute that I wrapped around the top. Tie a knot in the back or hot glue to secure. I can't quite remember where I got these charms but I found these starfish ones that are cute! And here are a couple other nautical ones.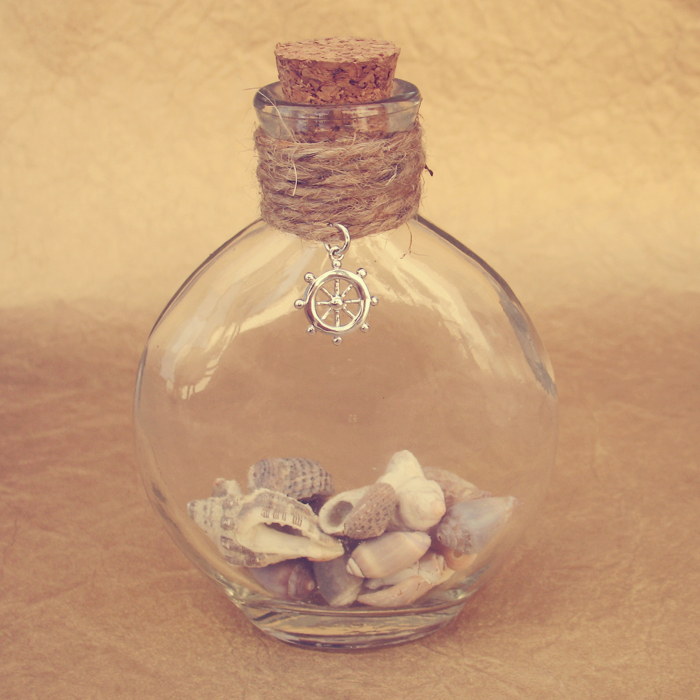 I'm hoping to fill them up a little more but other than that I'm really happy with them! They're way more charming than random piles of glass and shells on my desk! yay! :)
Do you ever collect stuff like this? How do you store/display it?