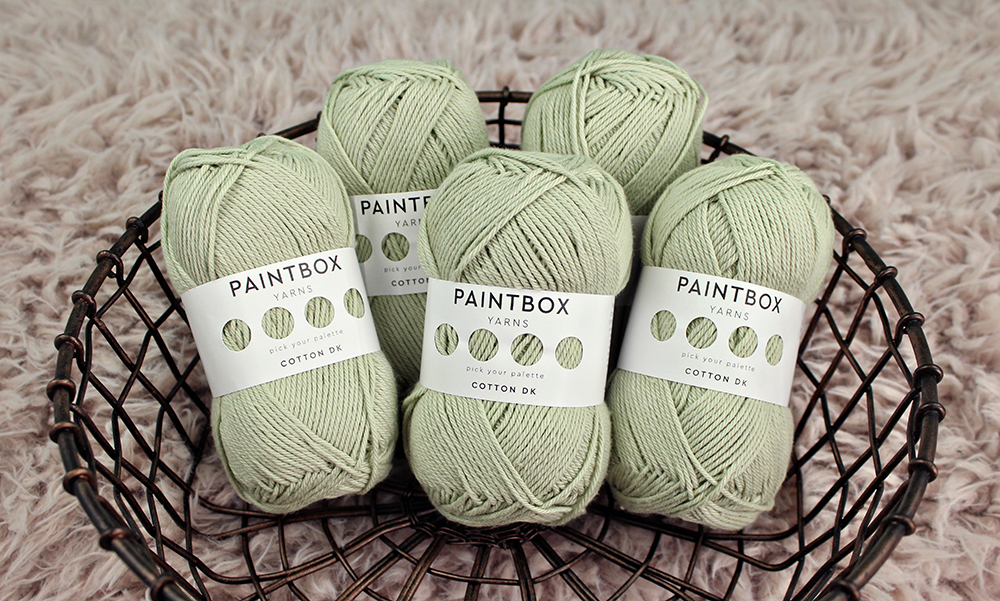 I have been loving Paintbox Cotton DK lately! You may have noticed that I used it for the two sun hat patterns I just released. It worked up so well that I really can't wait to use it again! One of my favorite things about Paintbox yarns is the large selection of colors available! It makes it really easy to pick a pretty color palette for your project!
Love Crochet has generously given me 5 skeins of their Paintbox Cotton DK in the color, Pistachio Green, to give away to one lucky reader! Use the widget below to enter to win!
This is the same color that I used for my Piña Colada Sun Hat and I really love it! I've been noticing that this color is so popular this summer, so I'm really excited to be able to share it with someone!