He's finished! I think… I feel like he still needs something. More color and some small details. I'm not sure what though, so I'm just gonna say he's finished.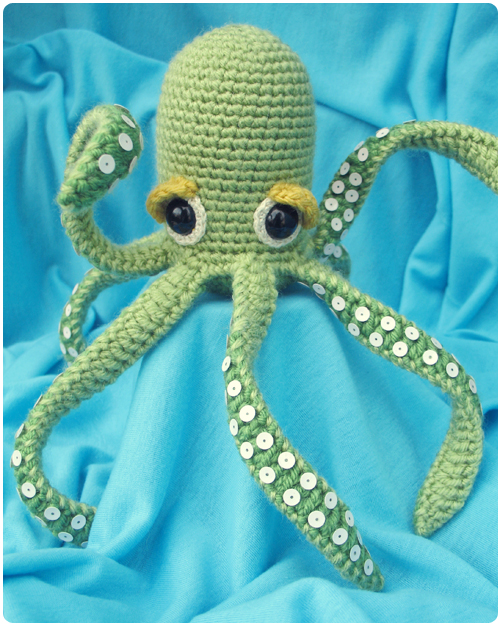 Here are some in progress pics of him: 1 & 2. I hope you like! Let me know what you think of him! :)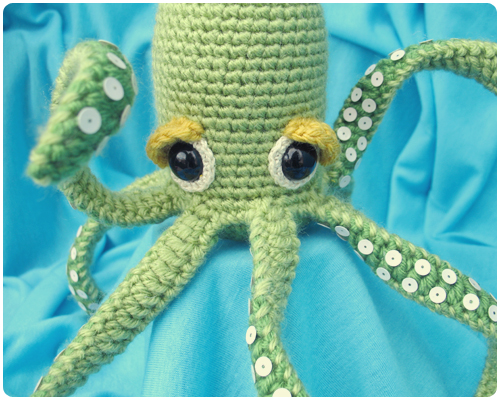 I'm not sure if I'll share the pattern for him. Actually, I didn't even write it down. There are already so many octopus patterns out there. But maybe I'll put together a smaller, simpler version. If there's any interest in it. :)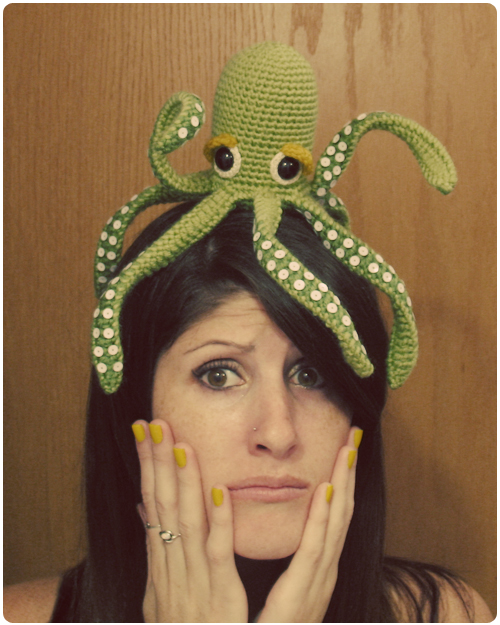 This was just an excuse to be a dork and show you my bright yellow nail polish. It's so weird to me. I'm thinking of painting black stripes and turning them into little bees!
You might also like these posts: