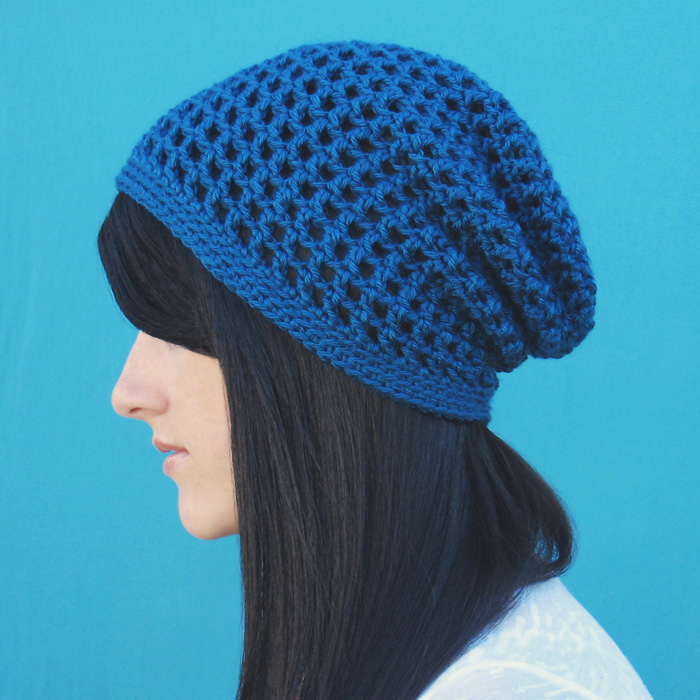 Ever since I wrote the Waffle Cone Slouchy hat pattern, I've wanted to make a worsted weight version. So here it is! It's just as easy (and quick!) to make but lighter weight. Scroll down for the free pattern! :)
Finished Size: Around edge = 19 inches. From edge to center of top = 10 inches. Measurements were taken while laying flat, unstretched. It's super stretchy!
Difficulty level: Advanced beginner/Intermediate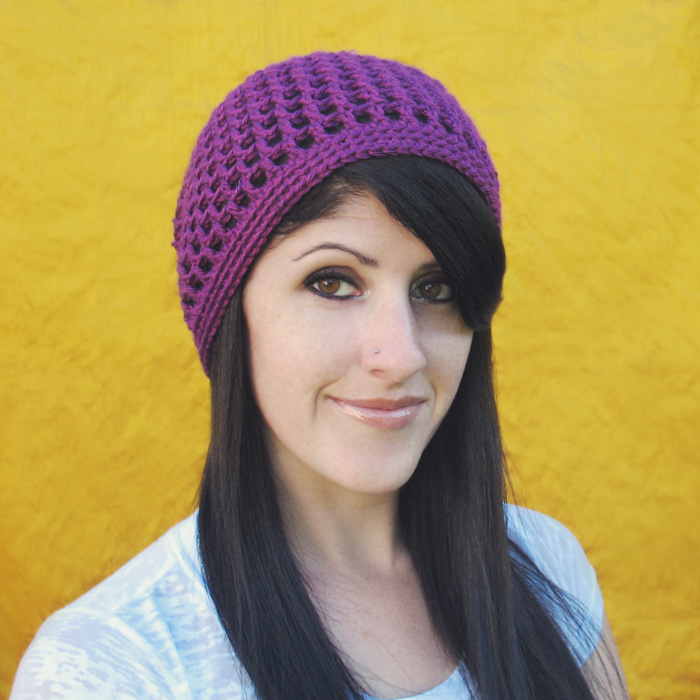 You are welcome and encouraged to sell any items you make using this pattern! All I ask in return is that when selling online, please credit Julie King / Gleeful Things & provide a link to www.gleefulthings.com.
You may NOT sell the pattern, distribute it in any form, repost it online, or alter it to claim it as your own (this includes charts & translations to other languages). Copyright © 2013 Julie King / Gleeful Things. All Rights Reserved.

● Size H (5mm) crochet hook (or size needed to obtain gauge)
● Yarn Needle for finishing
● Worsted weight yarn
Yarn used in examples: Caron Simply Soft in Passion and Ocean

sc – single crochet
dc – double crochet
ch – chain
sl st – slip stitch
rep – repeat
rnd – round
ea – each
sp – space
st/sts – stitch/stitches
FO – finish off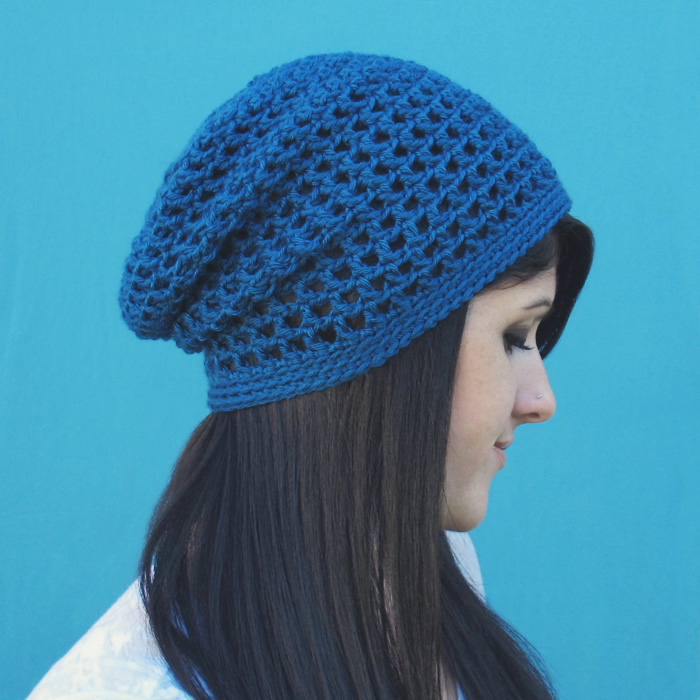 This pattern is worked in joined rounds. Join at the end of each round, where the pattern says to. Ch 4′s at the beginning of rounds will always count as 1 dc + 1 ch. Ch 1′s at the beginning of rounds 20-22 will count as 1 sc. Be sure to check your gauge after rnd 4.
Gauge: To check gauge, work rnds 1-4. Resulting circle should measure 5 inches across. Refer to the picture below for another way to check gauge.  1 dc + 1 ch x2 should = just under an inch.


rnd 1: ch 4 (counts as 1 dc + 1 ch now and throughout). 1 dc in 4th ch from hook. ch 1. In same ch sp as before:  [1 dc, ch 1] 8 times. sl st to join. (10 dc)
rnd 2: ch 4. 1 dc in same sp. ch 1. [1 dc, ch 1 twice in next dc] rep around.  sl st to join. (20 dc)
rnd 3: ch 4. 1 dc, ch 1 twice in next dc. [1 dc, ch 1 in next dc. 1 dc, ch 1 twice in next dc.] rep around. sl st to join. (30 dc)
rnd 4: ch 4. 1 dc, ch 1 in ea of the next 2 dc. [1 dc, ch 1 in ea of the next 2 dc.1 dc, ch 1 twice in next dc.] rep around. sl st to join. (40 dc)
rnds 5-19 (15 rnds): ch 4. [1 dc, ch 1 in next dc] rep around. sl st to join. (40 dc)
rnd 20: ch 1 (counts as 1 sc). 1 sc in next ch sp. [1 sc in next dc. 1 sc in next ch sp.] rep around. sl st to join. (80 sc)
rnds 21-22 (2 rnds): ch 1 (counts as 1 sc). Work in back loops only: 1 sc in ea sc. (80 sc)
Invisible join and FO

If you use this free pattern, please consider supporting me by purchasing a pattern from my shop.  Your support will help ensure that I'm able to continue making new patterns to share. Thanks for considering! :)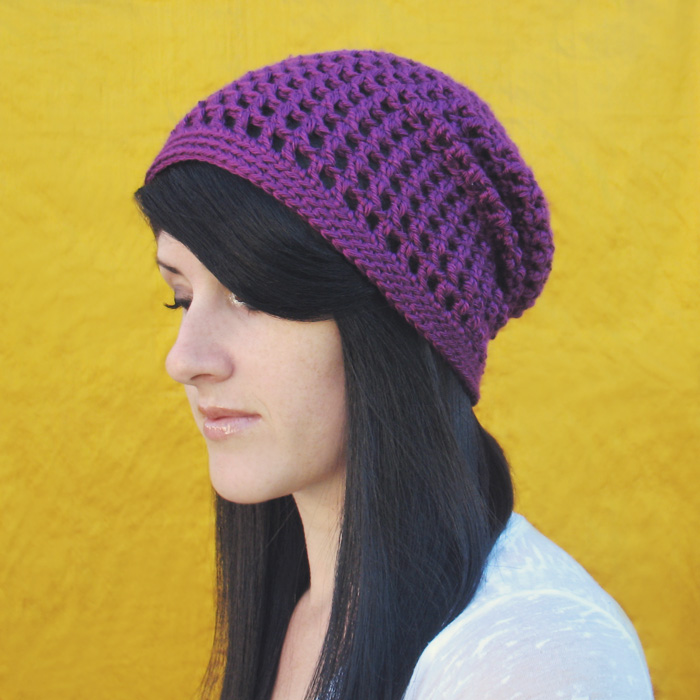 You might also like these posts: