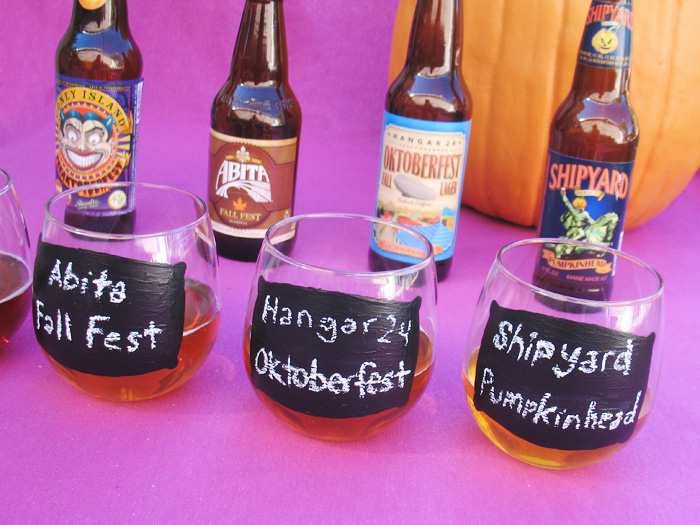 So here's something you might not know about me yet; I really like beer! Going to beer tastings has become one of my favorite things! The idea for these chalkboard glasses comes from Joann's (you can find a tutorial here). Any time that I've seen chalkboard glasses before, they're always used for writing your name on so you don't lose your glass at a party. But Joann's wrote the name of the drink on them, which inspired me to use them for a beer tasting party!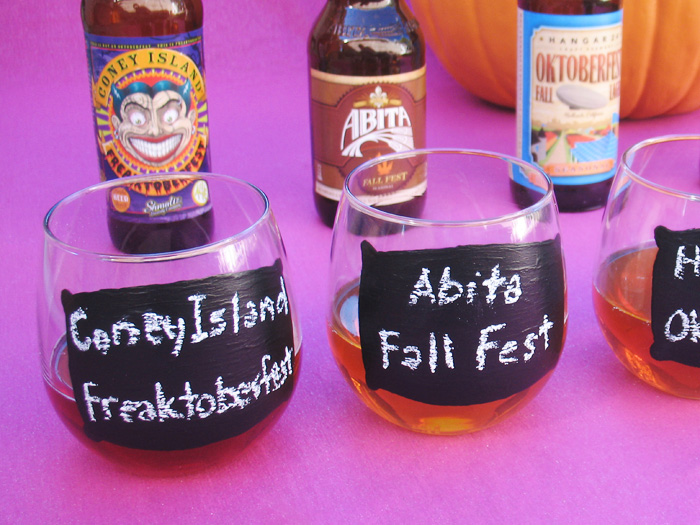 Beer tasting parties are fun for seasonal beers and Fall beers just happen to be some of my favorites (pumpkin!!!)! If you're having a lot of people at your party, it would be cheaper (and fun!) to ask everyone to bring a beer that fits your theme and maybe just make one glass per person. In my case, I bought all the beer so I painted four glasses (one for each beer) for each person, wrote the names of the beers on them and served.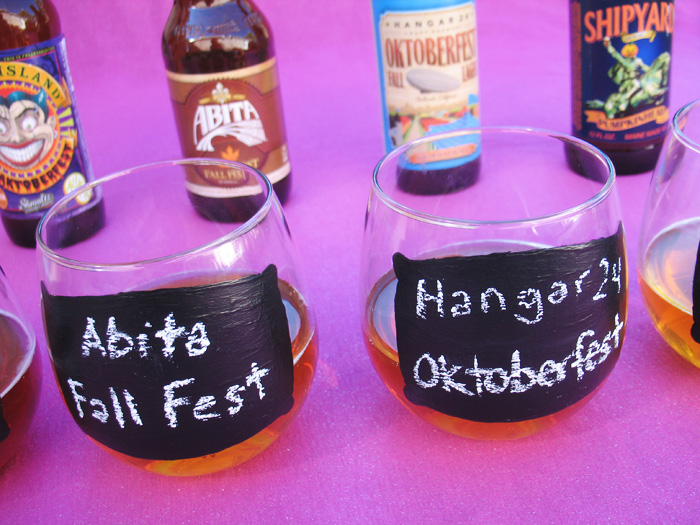 This was my first time trying chalkboard paint. It was really easy but I wish I could sand it or something so it wasn't so bumpy to write over. Regardless, I think it's fun and am anxiously looking for more things to paint! The Shipyard Pumpkinhead was my favorite, btw! ;)
Thank you, Joann's, for the inspiration and the chalkboard paint!
You might also like these posts: