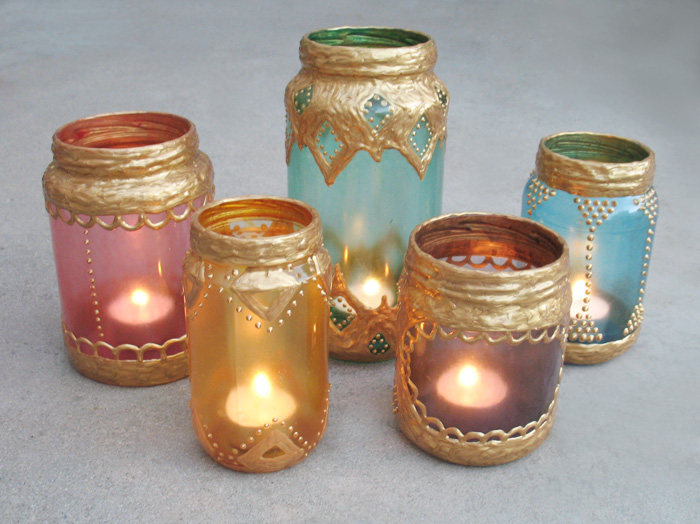 I've had this tutorial for faux Moroccan lanterns made from old jars on my to-do list forever now! I finally decided to give it a shot! Rather than use the glass paint in that tutorial, I opted to use Mod Podge and food coloring (tutorial here) because I already had it and wanted to keep the cost low. The only thing that I actually bought for this project was the puffy paint.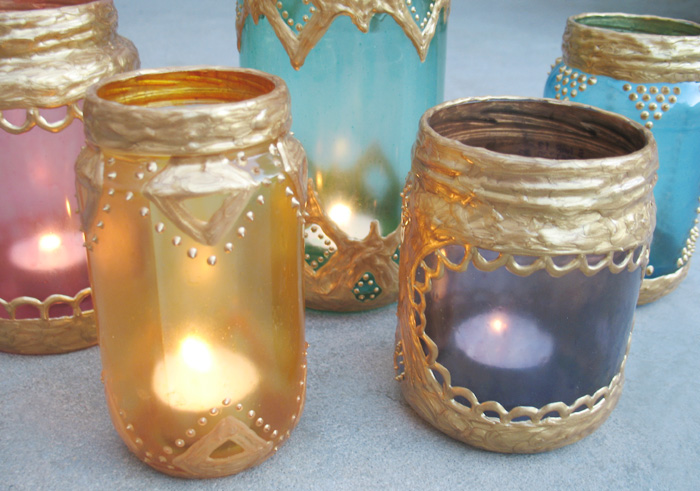 If I were to make these again, I would probably give the glass paint a try. The Mod Podge method is messy, time consuming (because each took three coats), and comes out at least a little bit streaky no matter how careful you are. You really can't tell in the pictures but some have pretty obvious streaks in the color.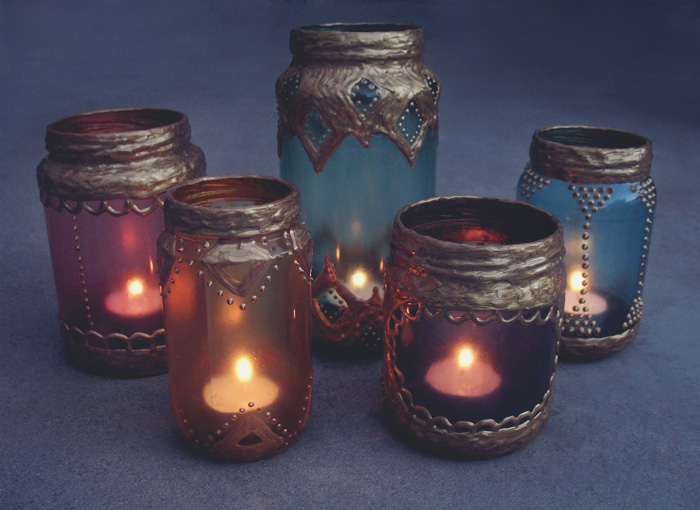 I'd also do something different with the puffy paint. I ended up needing one and a half of the 4 ounce bottles because I put it on so thick. I recently found some similar lanterns on Etsy that have really delicate, more intricate designs and they look so much nicer than these thick, blobby ones!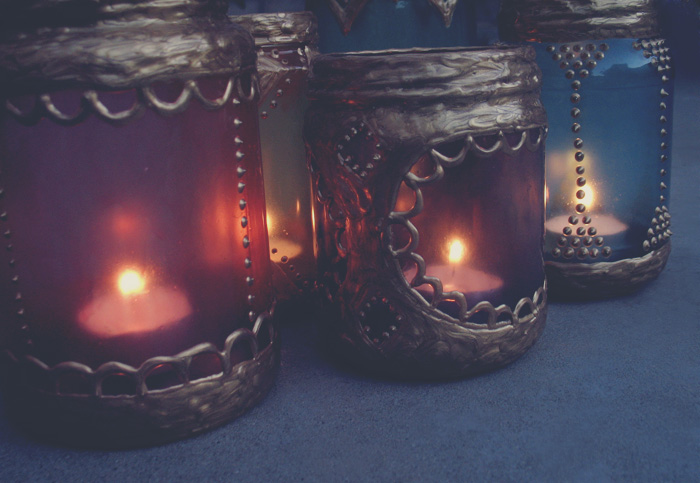 I guess I'm pretty happy with these since they were my first try but I'd love to do another, less sloppy set! They were definitely fun to make though! It was a little time consuming (I think I worked on them over the course of about two weeks) because of all of the coats of Mod Podge and then doing all of the designs in puffy paint but still fun!
Have you tried this tutorial? I'd love to see your results. Leave me a link or something! :)
You might also like these posts: