It's finally September so I'm allowing myself to start posting Halloween stuff now! yay! Joann's was cool enough to send me their Fall press kit, containing lots of project ideas for Fall & Halloween! Feeling inspired, I chose to try this silhouette embroidery hoop project first. But with a twist – I made mine glow!  Read on to see how I did it!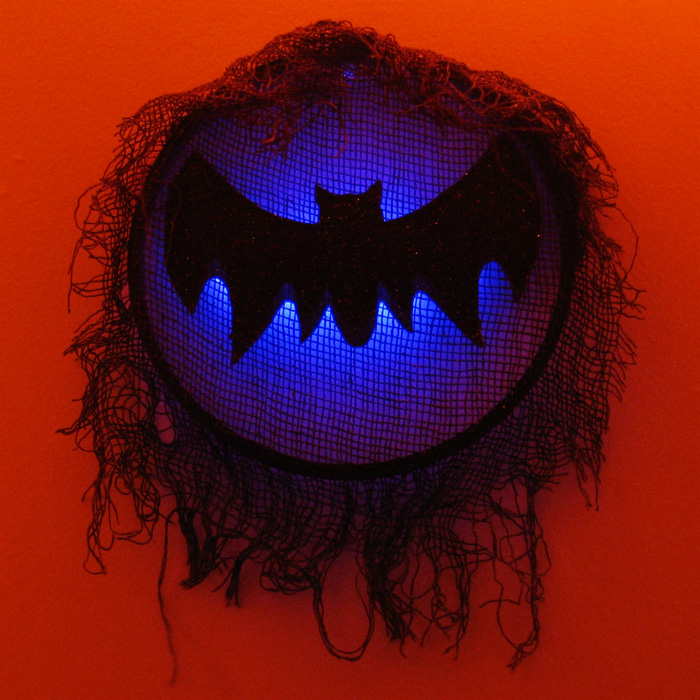 Rather than using lace fabric or doilies like the instructions called for, I used a fabric that is kind of like a really open burlap. After putting it in the hoop, I pulled on the strings to make the edges look all tattered.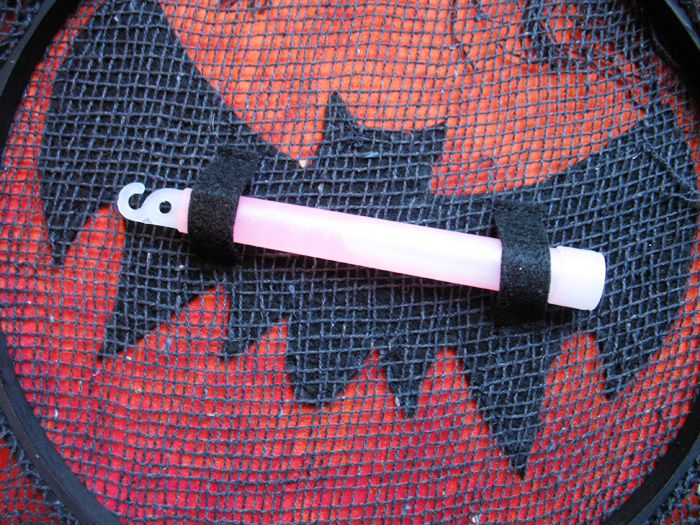 If you want to make yours glow, you're going to need a glowstick! I recommend layering two pieces of felt for your bat because just one piece is too thin and will allow the glow to shine through (which doesn't look so nice). After you've attached your bat to the front, flip it over and sew two small strips of felt onto the back to hold your glowstick.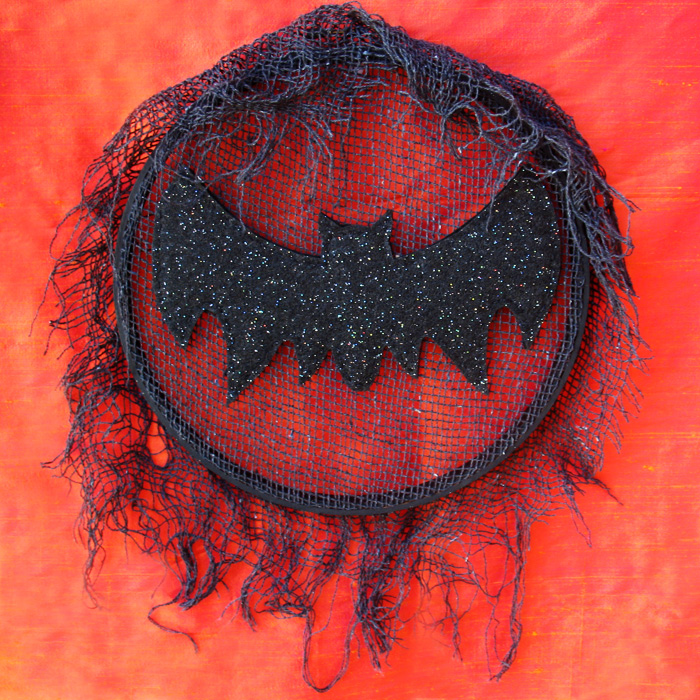 Here's what it looks like in daylight. It's such a simple, cheap, and quick project! :)
You might also like these posts: