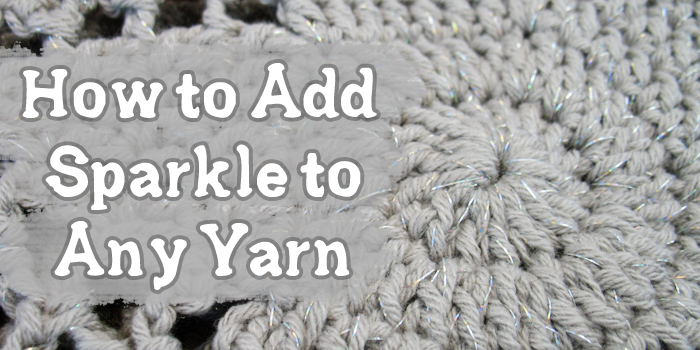 I've had a hard time finding a sparkly yarn that comes in all the colors I want (I love Red Heart Shimmer & Caron Simply Soft Party but the colors of both are a little limited) so I came up with an easy technique that allows me to add sparkle to any yarn I want! Here's a tutorial that will explain what I used and how I did it!
I love that this let's me add sparkle to any yarn I choose, any fiber, any weight! And I also get to pick the color of the sparkle! I hope you have fun with this! Let me know if you try it out! :)
Oh and here are links to the sparkle threads I used: Holoshimmer (the sparkly silver) & Metallic (the clear iridescent).
You might also like these posts: