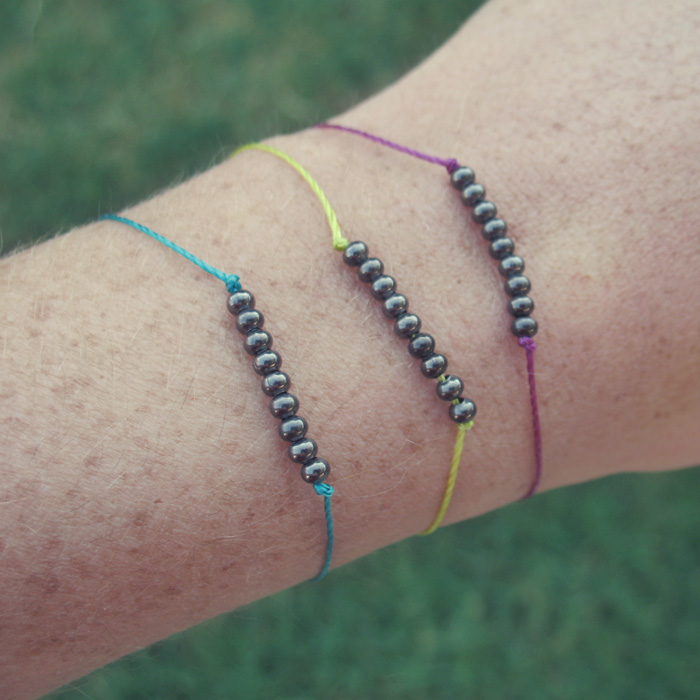 Here's a really simple bracelet tutorial for ya! I've been making lots of these because well, they're really easy! That and they're fun to mix with other things. I love to stack bracelets – you can wear a bunch of them together or just one for a super dainty look!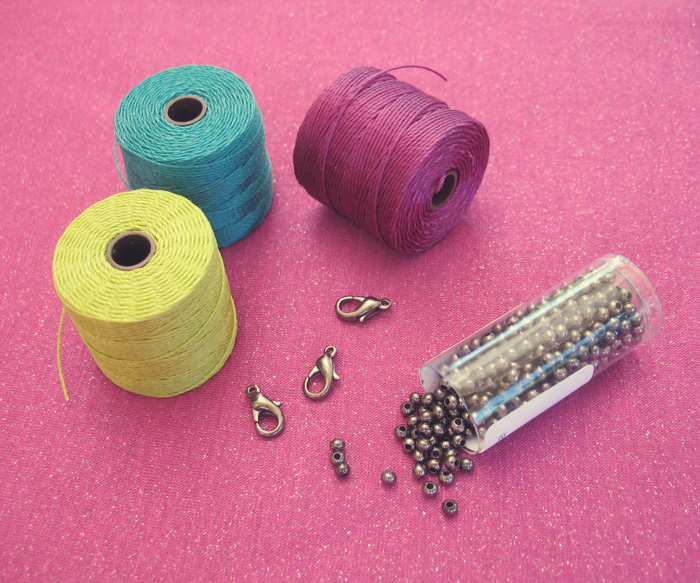 Supplies:
♥ Colorful cord. I'm using Superlon bead cord #18, but embroidery floss or crochet thread would work for this too!
♥ Metal seed beads (I'm using Gunmetal, size 8)
♥ Matching lobster claw clasp
♥ Glue & Scissors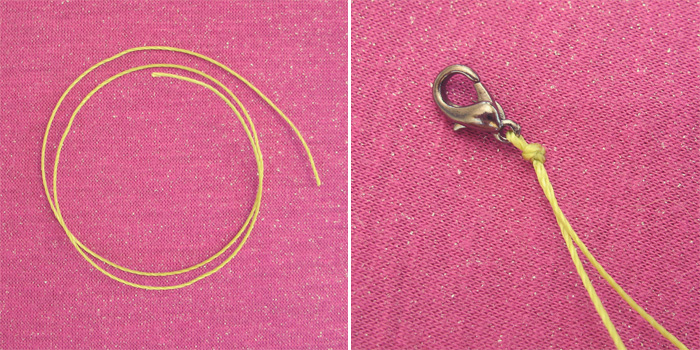 Step 1: Cut a piece of cord that is at least twice as long as you need the bracelet to be (you'll need the extra length for tying knots).
Step 2. Put the clasp on one end a tie a knot behind it.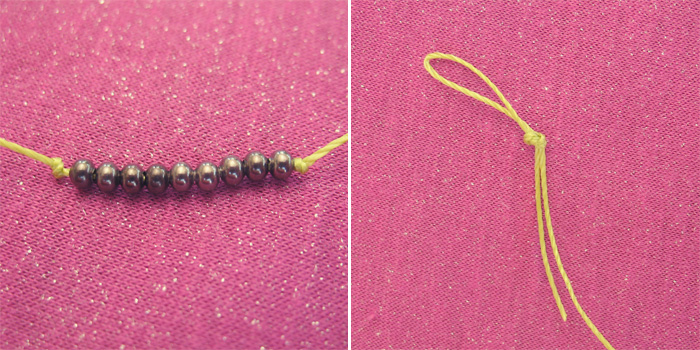 Step 3: Tie a knot towards the center of the cord, add several beads, and tie another knot immediately after.
Step 4: Make a loop at the other end of the cord and tie a knot to hold it.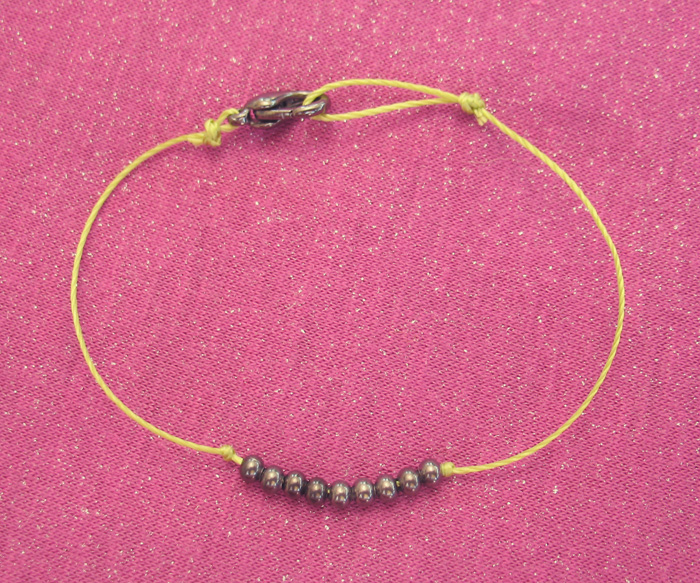 Step 5: Trim the extra cord off the ends and put a tiny bit of glue on your knots.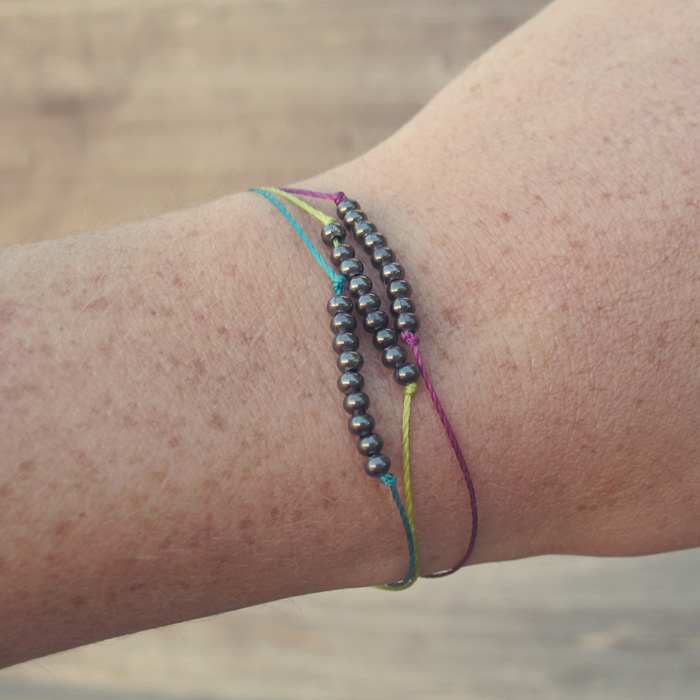 If you plan on wearing them together, you could tie them all to the same clasp to make it easier. I like having the option of wearing mine one at a time, to mix with other types of bracelets, so I put a separate clasp on each one.
You might also like these posts: