I've been working sooooo hard on these barefoot sandal patterns! I've been getting such a good response to them (thank you so much!!!) and it's really keeping me motivated to finish them as quickly as possible! I'm hoping to release the first two patterns by the end of this week and the last two early next week.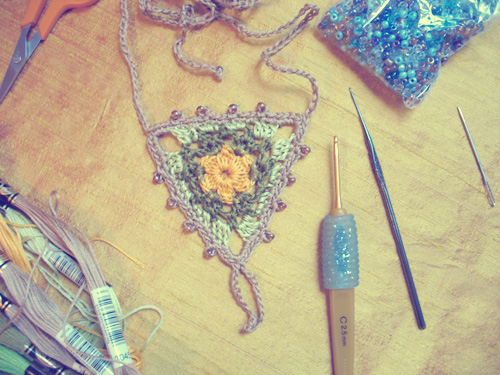 Today I plan on filming a video tutorial on how to add beads to crochet. There's a couple methods I'll show, and one involves that itty bitty black crochet hook up there.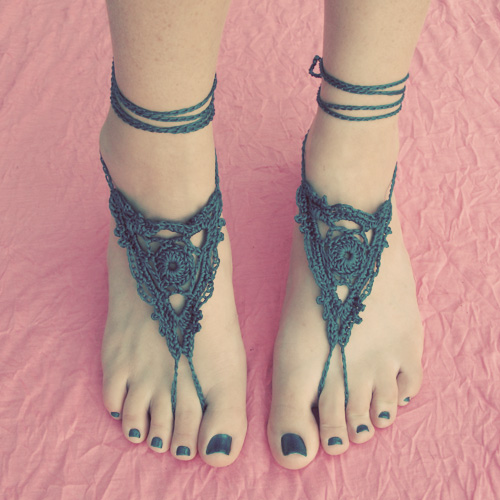 Also on today's agenda is taking outdoor, on feet photos! I took this one yesterday because this pair matched my nail polish perfectly. And I, for whatever reason, felt the need to change it for the rest of the photos.