Here's my Halloween craft tutorial! Fuzzy bats! They're really quick to make and also super easy! Even a kid could probably do it!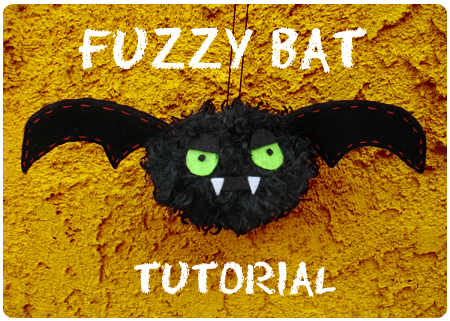 Pattern: download (PDF file)
Supplies:
– chalk pencil (for tracing the pattern onto the fabric)
– stuffing
– scraps of green and white felt
– black felt (about half a sheet)
– black fur fabric (I used silky furry fleece from Joann's and recommend it)
– black thread
– sewing needle
– fabric glue (for attaching the face)
– fabric scissors
– tiny scissors for cutting the face (not necessary but helpful!)
not pictured (oops!):
– pins
– red and black embroidery floss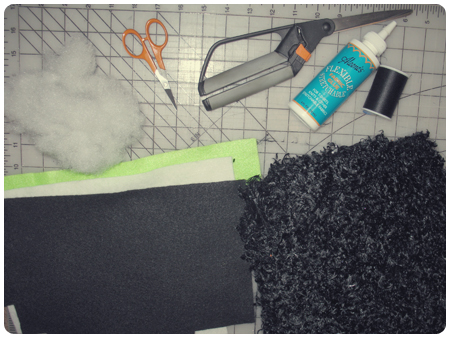 Step 1: Trace the body pattern onto the fur fabric and cut it out.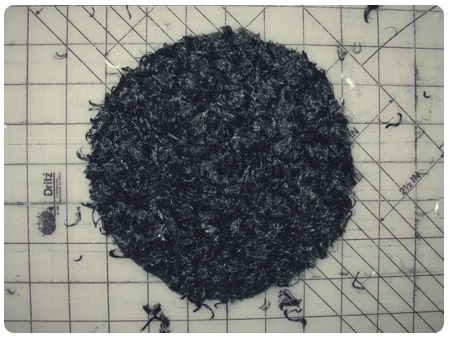 Step 2: Use your sewing needle and black thread (I'm using green just so you can see better) and stitch all the way around the the circle.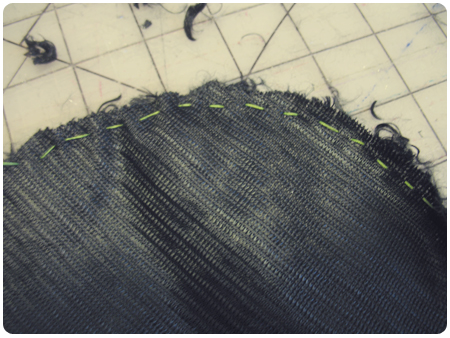 Step 3: Pull on the thread, this will cause the fabric to cinch up into a ball shape.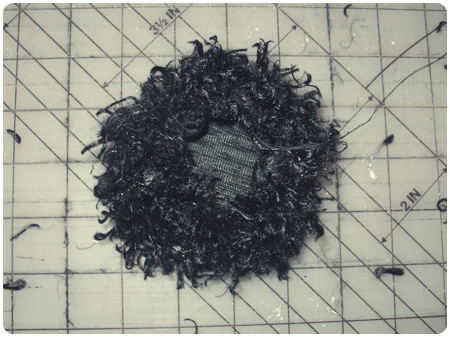 Step 4: Stuff it and then cinch it shut by pulling on the thread again. When you have it completely closed, stitch up the hole and fasten off your thread.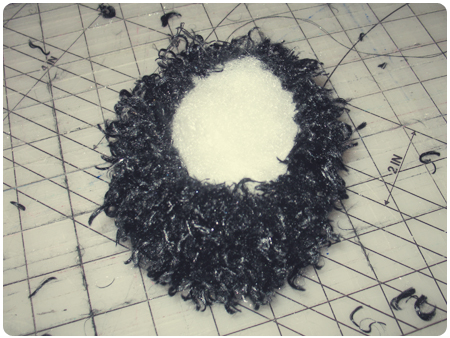 Step 5: On to the wings! Trace the wing pattern onto the black felt and cut out four wing pieces.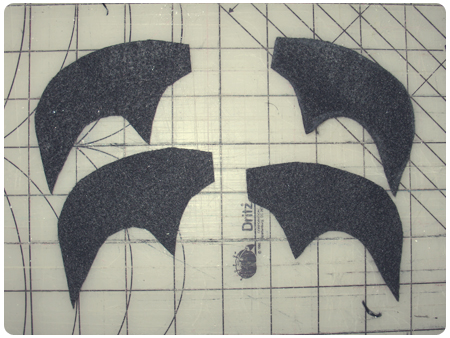 Step 6: Cut a piece of your red embroidery floss and seperate it into 3 strands (you're only going to use three strands at a time).  Pin two wing pieces together and stitch around the edges with your red embroidery floss.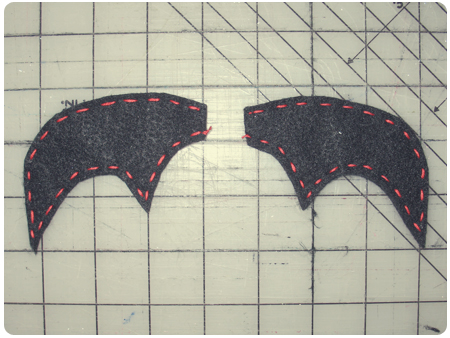 Step 7: Use your black thread and stitch the wings to the sides of the body.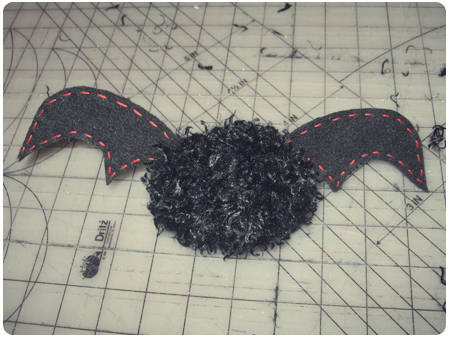 Step 8: Use a piece of black embroidery floss to make a loop on the top of the head. This is just so that you can use it as a hanging decoration. Skip this if you just want a plushie.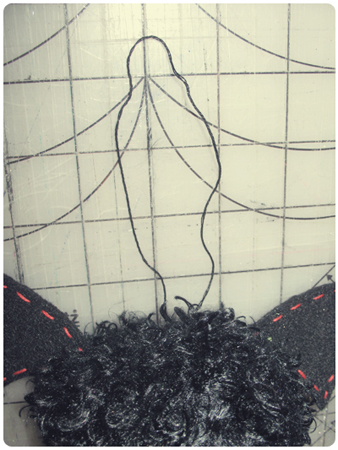 Step 9: Use your little scissors to design a face. For the eyes, I traced the shape of a penny. For the eyelids, I did the same and just cut it in half. I did not include a pattern for the face because I think it's more fun to see how unique everyone's is when they design their own! :) Plus, the pieces are so tiny, the pattern would be so hard to use!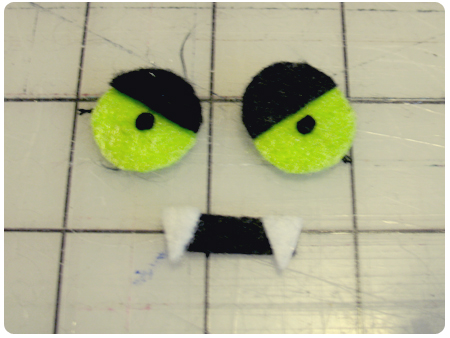 Step 10: Use the fabric glue to attach the face. I like to pin it down while it dries. I think it helps it stick better.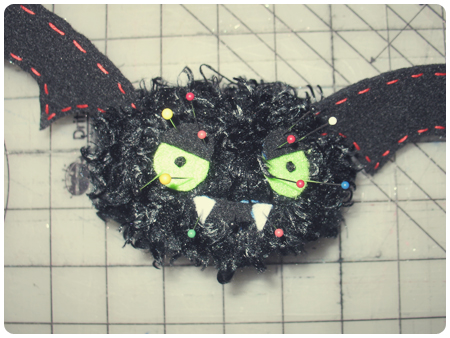 And you're done! I hope you like! Please post a link to your pictures in the comments if you make one! I'd love to see what you do with this! :D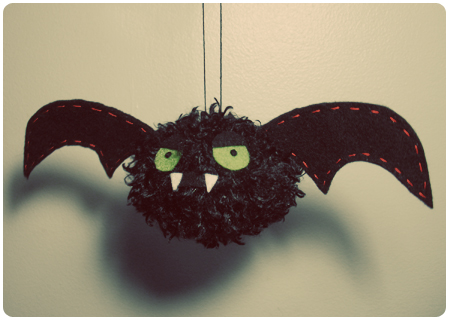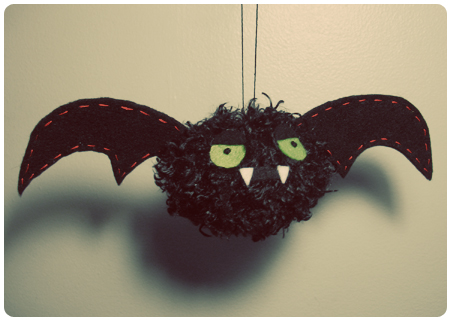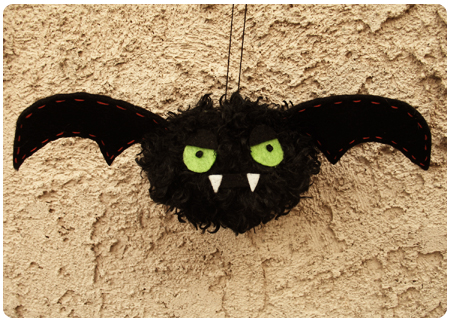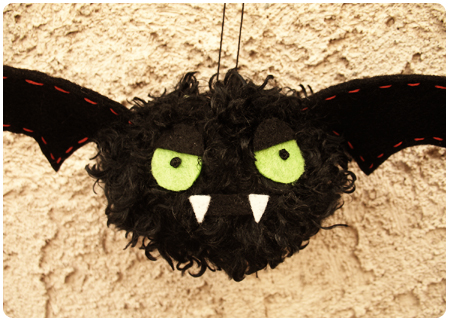 I entered Craft's Halloween contest! :D