I'm so stoked that the Gleeful Things page on Facebook has hit 1500 likes! Seriously, I'm thrilled that so many of you enjoy my patterns and want to read about my other shenanigans! So to celebrate and to show my appreciation, I'm having a giveaway! There will be 15 Winners who can choose between the following prizes: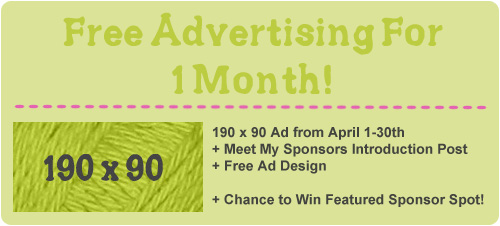 ♥ Promote your blog or shop with a 190×90 ad in my right sidebar. Ads will run from April 1st – 30th. You'll also get to introduce yourself in a "meet my sponsors" post. I'll even design your ad for free if you don't have one! :)
As a bonus, one winner who chooses free advertising will be randomly selected to be my first ever featured sponsor! This includes an upgrade to a 190×190 ad size + you'll get an individual introduction post which includes an interview with you!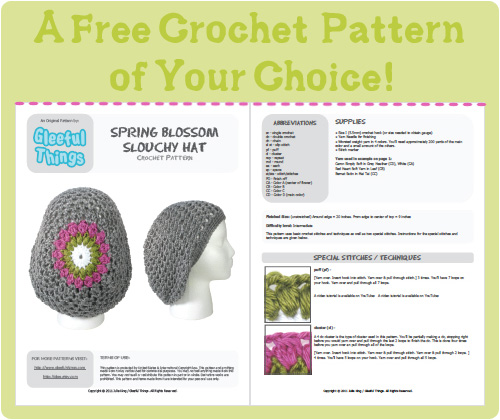 ♥ Take your pick from any of the patterns in my Ravelry shop. The pattern (PDF file) will be sent to you by email.

♥ How to enter: Comment on this post saying what you'll choose as your prize.
Want extra entries? Post a separate comment for any of the following:
♥ Like Gleeful Things on Facebook
♥ Tweet this about the giveaway on Twitter:
@GleefulThings is giving away a free crochet pattern or free advertising to 15 winners! Go here to enter: http://www.gleefulthings.com/blog/?p=3571
♥ Follow Gleefulthings on Twitter
♥ Post about this giveaway on your blog (leave your link in the comment).
Entries will be accepted until Midnight on Wednesday, March 21st. 
Remember, there will be 15 Winners so your chances are good! :)
You might also like these posts: