Happy Thanksgiving, everyone!! This pattern was supposed to be your Christmas gift but I thought maybe some of you would prefer to have the pattern early so that you can use it to make some hats as Christmas gifts! I just wanna say I'm super thankful for all of you who have been loyal readers of my blog, all of you who have bought my crochet patterns, my sponsors, and of course all of the friends I've made through this blog! You rock and I hope you enjoy this free pattern! :) ♥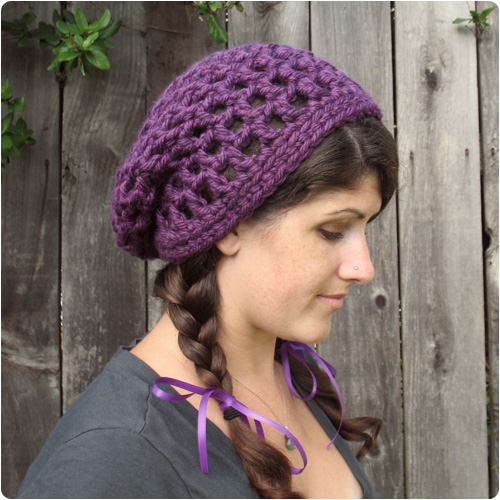 This is a very basic, mesh hat pattern! It's a bit different than my other slouchy hats. This one is actually a skully hat that gets it's slouchiness from being extra long. I think you'll love making it! It's super quick and I designed it to take only one skein of Lion Brand Hometown USA!
Finished Size: Around edge = 22 inches. From edge to center of top = 11 inches. Measurements were taken while laying flat, unstretched.
Difficulty level: Advanced beginner/Intermediate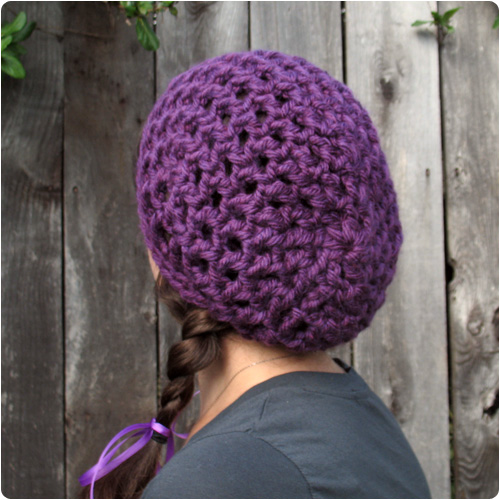 SUPPLIES
● Size N (9mm) crochet hook (or size needed to obtain gauge)
● Yarn Needle for finishing
● Bulky Yarn such as Lion Brand Hometown USA or Wool-ease Thick & Quick. Approximately 80 yards.
Yarn used in examples:
Lion Brand Hometown USA in Portland Wine and Monterey Lime
ABBREVIATIONS
sc – single crochet
dc – double crochet
ch – chain
sl st – slip stitch
rep – repeat
rnd – round
ea – each
sp – space
st/sts – stitch/stitches
FO – finish off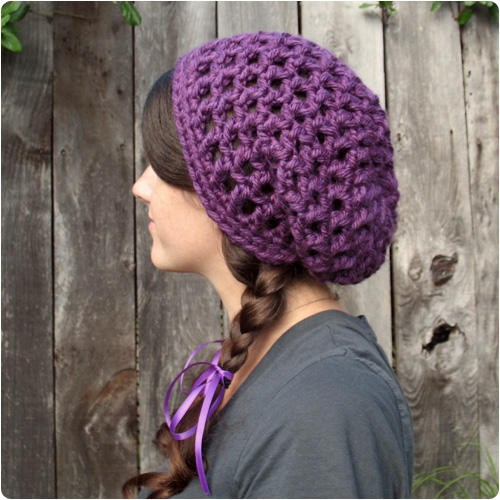 INSTRUCTIONS
This pattern is worked in joined rounds. Join at the end of each round, where the pattern says to. Ch 4′s at the beginning of rounds will always count as 1 dc + 1 ch. Ch 1′s at the beginning of rounds 12 & 13 will count as 1 sc. Be sure to check your gauge after rnd 2.
Gauge: To check gauge, work rnds 1-2. Resulting circle should measure 5 inches across. Refer to the picture below for another way to check gauge.  1 dc + 1 ch should = just under an inch.


PATTERN
rnd 1: ch 4 (counts as 1 dc + 1 ch now and throughout). 1 dc in 4th ch from hook. ch 1. In same ch sp as before:  [1 dc, ch 1] 6 times. sl st to join. (8 dc) need help?
rnd 2: ch 4. 1 dc in same sp. ch 1. [1 dc, ch 1 twice in next dc] rep around.  sl st to join. (16 dc)
rnd 3: ch 4. 1 dc, ch 1 twice in next dc. [1 dc, ch 1 in next dc. 1 dc, ch 1 twice in next dc.] rep around. sl st to join. (24 dc)
rnds 4-11 (7 rnds): ch 4. [1 dc, ch 1 in next dc] rep around. sl st to join. (24 dc)
rnd 12: ch 1 (counts as 1 sc). 1 sc in next ch sp. [1 sc in next dc. 1 sc in next ch sp.] rep around. sl st to join. (48 sc)
rnd 13: ch 1 (counts as 1 sc). Work in back loops only: 1 sc in ea sc. (48 sc)
Invisible join and FO
If you use this free pattern, please consider supporting me by purchasing a pattern from my shop.  Your support will help ensure that I'm able to continue making new patterns to share (both free & paid). Thanks for considering! :)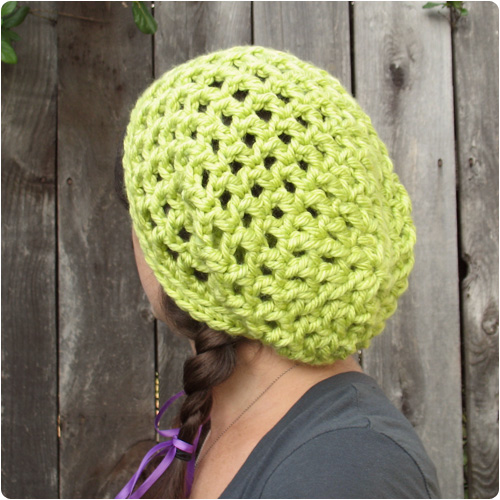 TERMS OF USE: This pattern is protected by United States & International Copyright law. This pattern and anything made from it may not be used for commercial purposes. You may not sell anything made from this pattern. You may not resell or redistribute this pattern in part or in whole. Derivative works are prohibited. This pattern and items made from it are intended for your personal use only.
Copyright © 2011 Julie King / Gleeful Things. All Rights Reserved.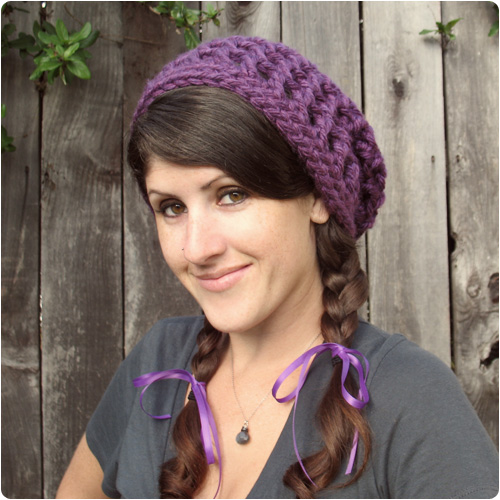 Before asking questions about this pattern, please read the FAQ to see if it's already been answered. Thank you! :)
You might also like these posts: