Aaaaand I'm back with another Halloween tutorial! This was inspired by some Pooh ears that I got at Disneyland. They'd be great for a Halloween costume and could be used in a few different ways. I'm going to show you how to make them as hair clips but you could also sew them onto something or attach them to a safety pin so they're removable. Last year, I used them on my skunk costume.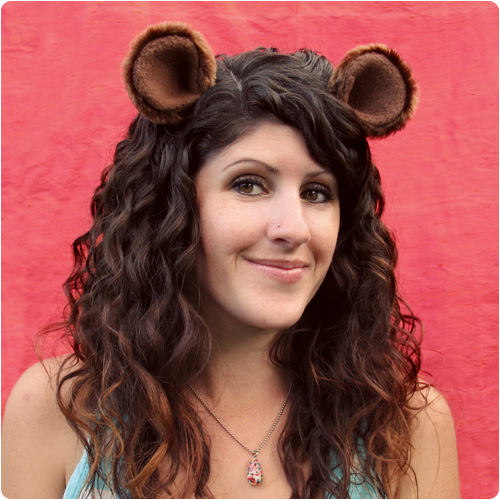 This project is intended to be sewn by hand. No seam allowances are given.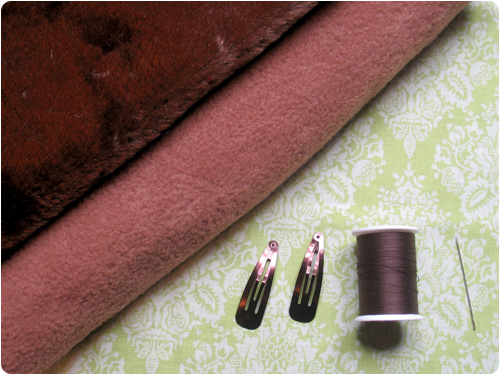 Supplies:
– Fur fabric
– Fleece fabric
– Hair clips (I like snap clips for these)
– Needle, thread, scissors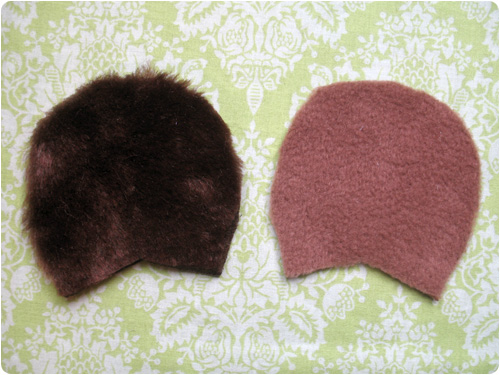 Step 1: Cut out 2 pieces from fur and 2 pieces from fleece.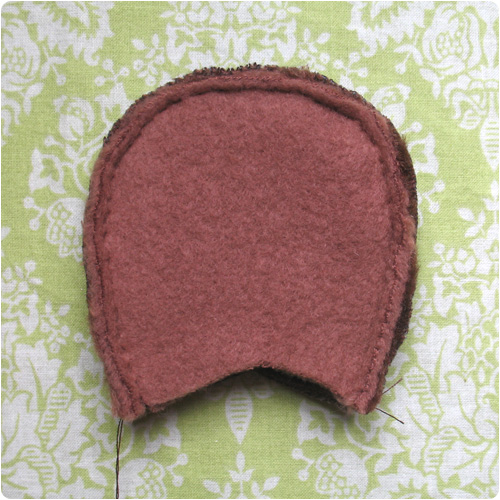 Step 2: With right sides together, sew around the edge, but not the bottom.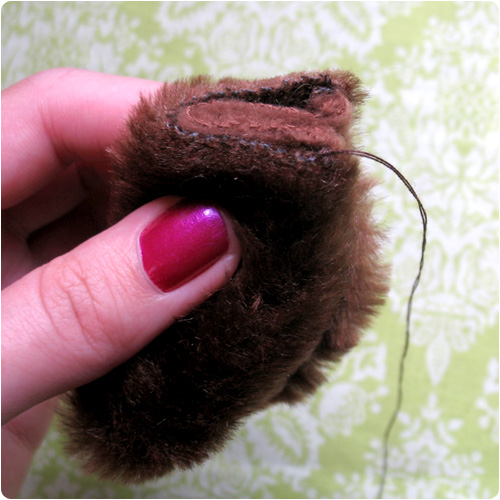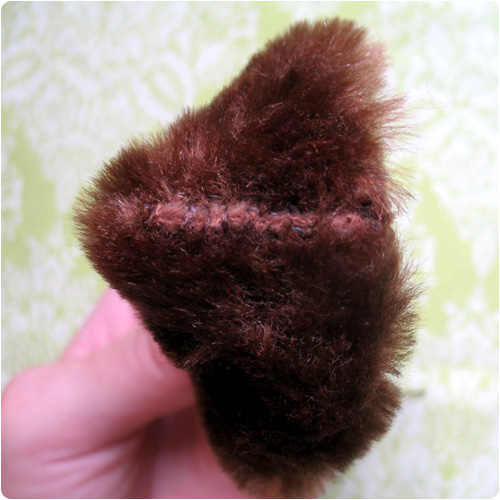 Step 3: Turn right side out. Fold the bottom of the ear in half and sew across making sure to stitch through both the fur and the fleece.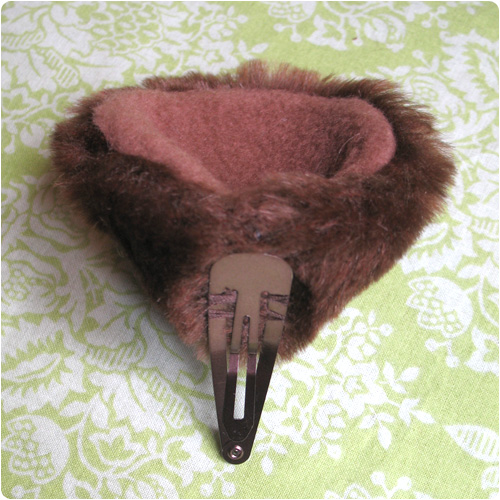 Step 4: Sew your hair clip onto the bottom. Enjoy!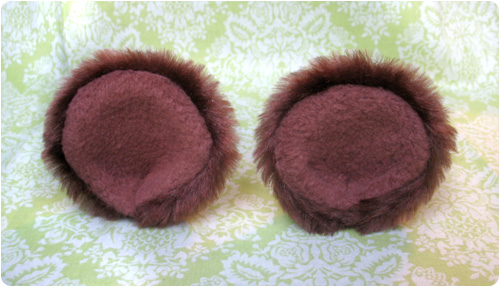 Happy Halloween!!