I'm excited to share this tutorial with you because it's something I've been making for years and now, I'm finally gonna share it with the world! I'm calling it a Halloween project but you could really make this for any occasion or even just because! I'm going to show you how to make a bandana for your dog that slips over their collar so you don't have to worry about it falling off! It's also reversible! Spiffy, right?!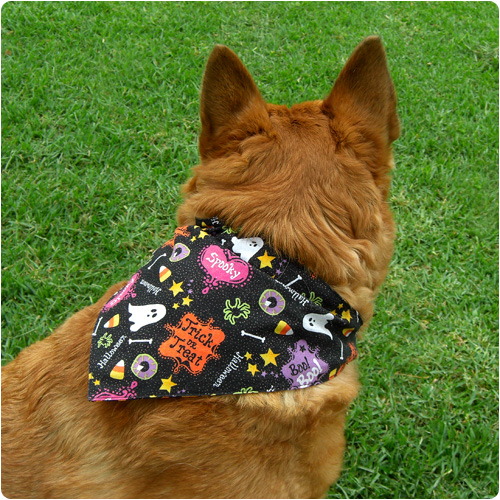 This is a really quick project and also very cheap to make! All that you need are two coordinating fabrics, basic sewing supplies, and an iron.
My pattern will fit a collar that is 15 inches long and 1 1/2 inches tall. If my pattern isn't the right size for your dog, don't worry! It's super easy to make your own pattern.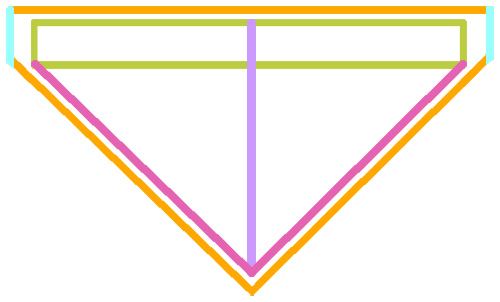 How to make your own pattern: You'll need a piece of paper, pen, and a ruler. First, measure your dog's collar. You'll need to know the length (not including the buckle) & the height of the widest part of the collar (usually the buckle).
Refer to the diagram above. First, draw a rectangle that's as tall as the widest part of the collar and as long as the length of the collar. Find the center point of the rectangle. Decide how long you want the bandana and draw a line that length. Draw a line from the bottom of that line to the bottom of the rectangle on both sides. Add a half inch around the entire thing (this will be your seam allowance) except on the short ends of the rectangle, add a 1 inch seam allowance instead.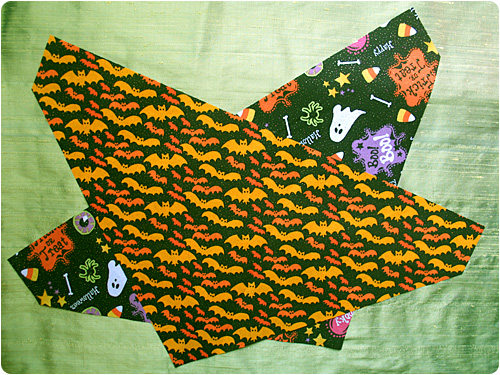 Step 1: Cut your bandana out of each of your fabrics.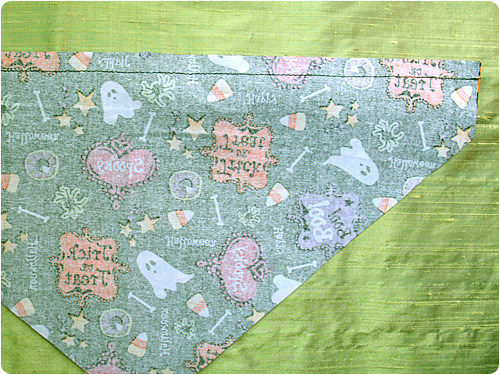 Step 2: With right sides together, sew across the top using 1/2″ seam allowances.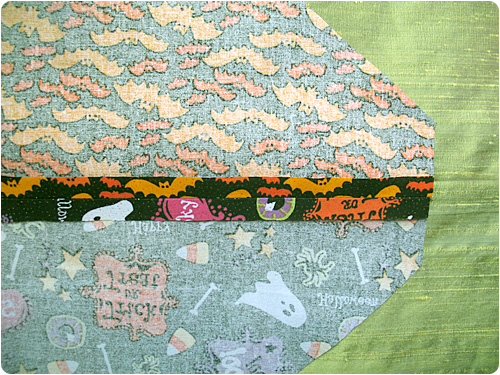 Step 3: Use your iron to press that seam flat.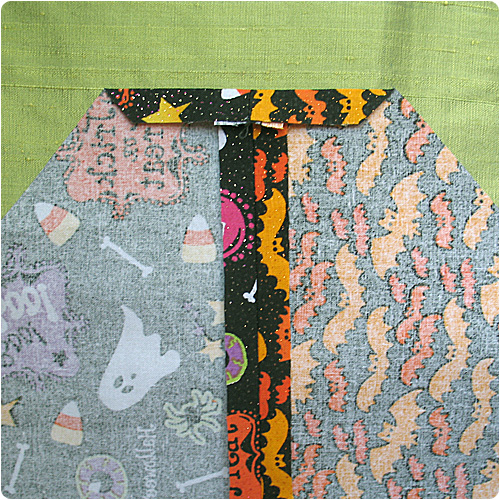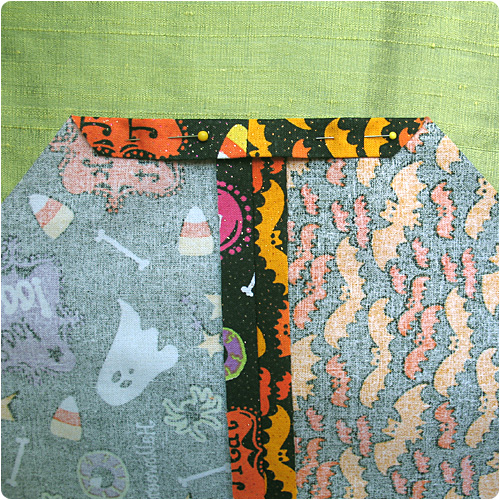 Step 4: On the side edges, fold over 1/2 inch and press with the iron. Then fold under another 1/2 inch and press. Sew across each end.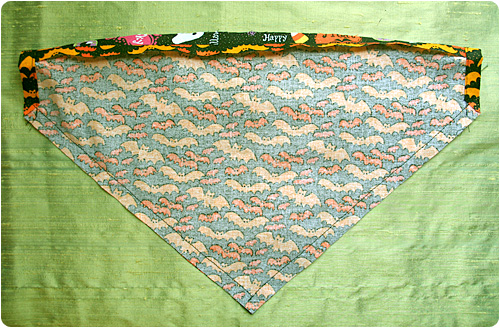 Step 5: With right sides together, sew along the bottom edges using 1/2″ seam allowances.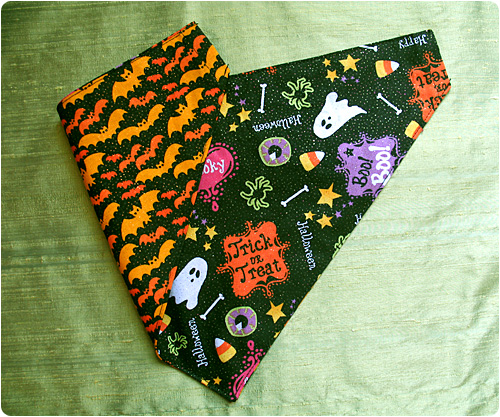 Step 6: Turn right side out and iron. Top stitch along the top and bottom edges.
Slide your pup's collar through the open ends and wear! :)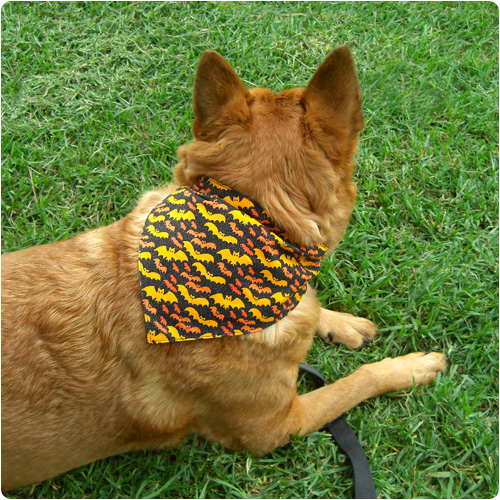 Happy Halloween!!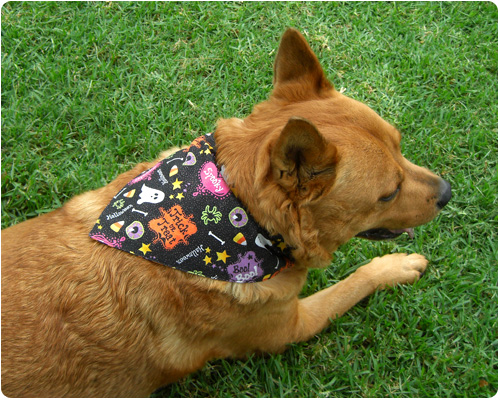 You might also like these posts: