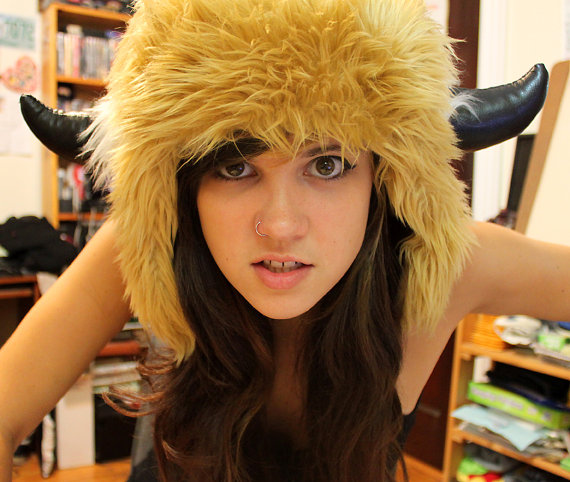 I LOVE this hat and need one so bad! It reminds me of these monsters I made.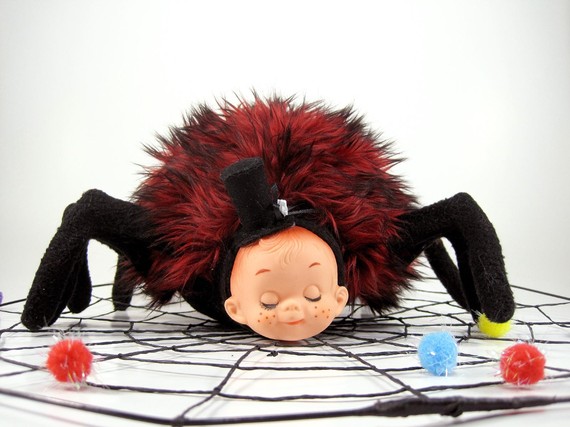 Someday, I plan on having a collection of cute, quirky plushies to decorate my house with. This MUST be one of them!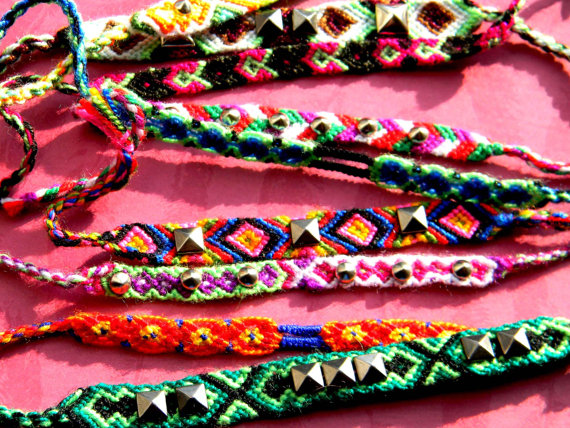 How awesome are these studded friendship bracelets?! They're made by Lucas Michael who is giving away the dinosaur planter. I love this idea!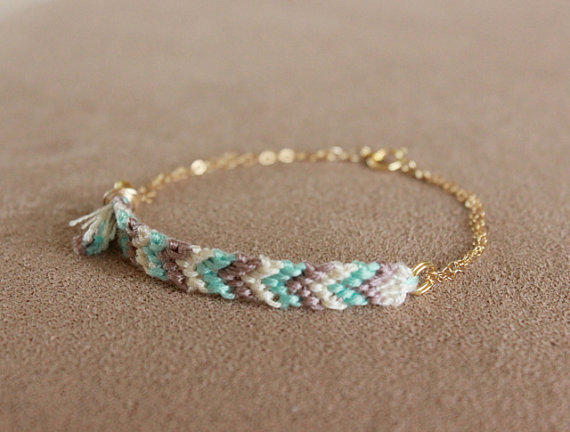 I really like this friendship bracelet style too! I'm always looking for new ways to fasten them. This one is pretty and clever!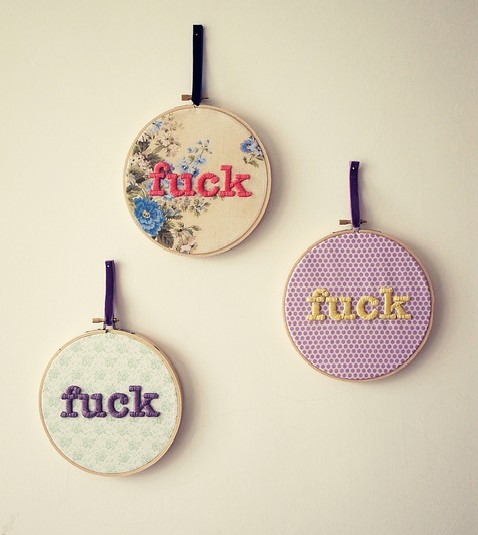 What can I say? I'm a fan of rude embroidery, cross stitch, doormats, etc! :P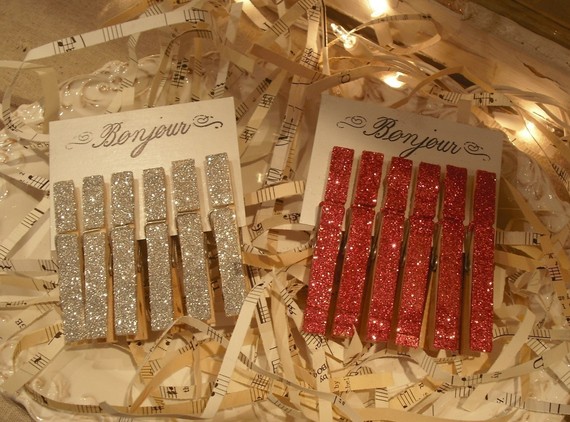 I admit I'd be attracted to pretty much anything covered in glitter, but these really caught my eye! I'm picturing them on my fridge (with magnets on the back) holding pictures.
You might also like these posts: