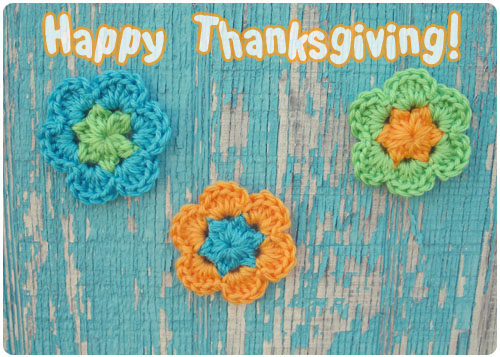 Not to sound like a total cheeseball, but I am genuinely thankful for everyone who reads this blog, buys my patterns & other goodies, and generally just takes an interest in what I do.
I'm thankful that I have my creativity because ever since I lost my job, it's given me a way to keep my income flowing, at least a little. Plus, I'd probably be a really boring person without it! :P
I'm also thankful that Etsy has (finally!!) given us the ability to make coupon codes! So, from now until the end of November, you can use code "THANKSGIVING2010″ to take 40% off of anything you buy at http://www.etsy.com/shop/glee!
I'm planning on making a longer, more personal "thankful for… list", I'll share it here as long as it doesn't get too personal. :)