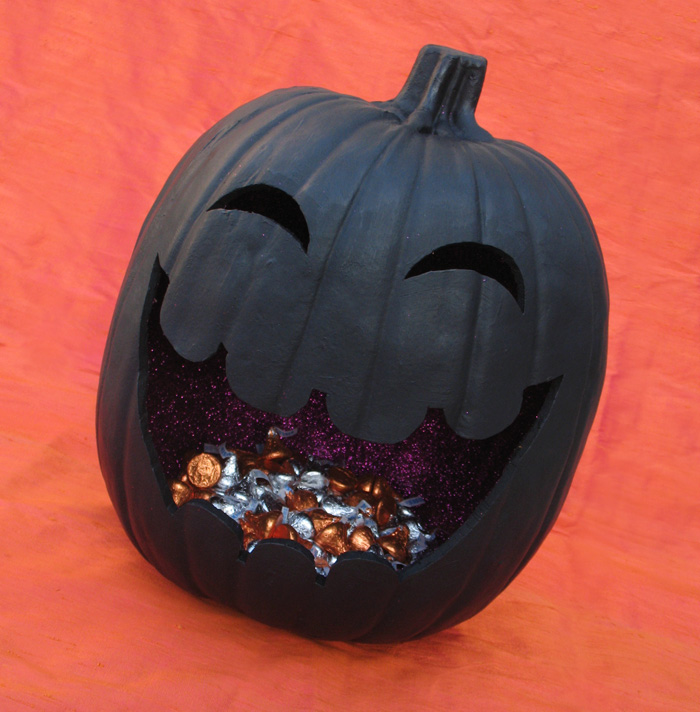 Joann's was cool enough to send me this Funkin (fake pumpkin!) so that I could try my take on their Funkin serving bowl project! I liked their idea of using a pumpkin as a serving bowl but wanted to make one that was more of a typical jack-o-lantern style. Also, I had to make mine glow! Finding a way to incorporate glow sticks into all Halloween projects seems to be my thing this year! :)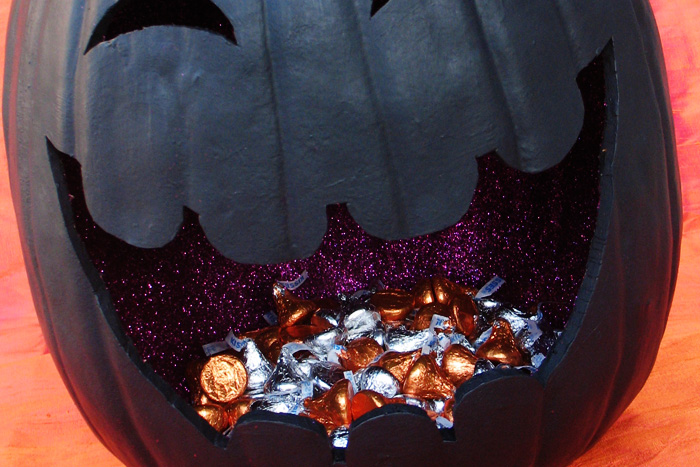 I didn't really make a tutorial for this one but I'll give you a quick run down on what I did in case you want to try making one like it!
Step 1: Use spray glue to coat the inside of the Funkin and dump a bunch of glitter in. Swirl it around until the inside is completely covered.
Step 2: Paint the outside black.
Step 3: Carve the face. Make sure the mouth is big enough to easily get your hand into.
Step 4: Paint the edges of the mouth and eyes.
Step 5: (If you want to make it glow) Use a piece of yarn or string and a needle to poke a hole in the top of the funkin, right behind the stem. Make a small loop on the inside and tie a knot to secure it. You'll need a glow stick with a hook at the top of it to hook onto the loop.
Step 6: Plug the hole in the bottom of the Funkin (I taped a paper plate to the outside) and fill it with candy!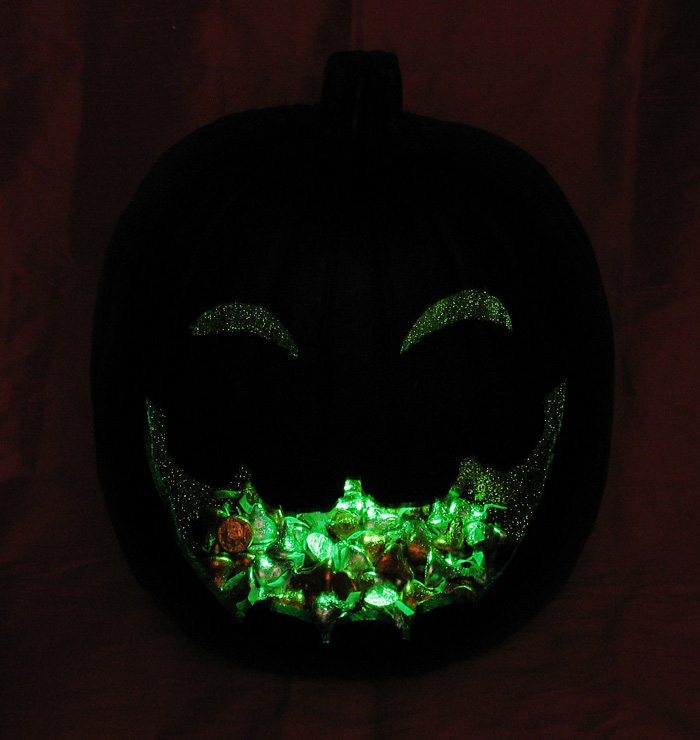 Happy Halloween everyone!! I hope your night is tons of fun! :D