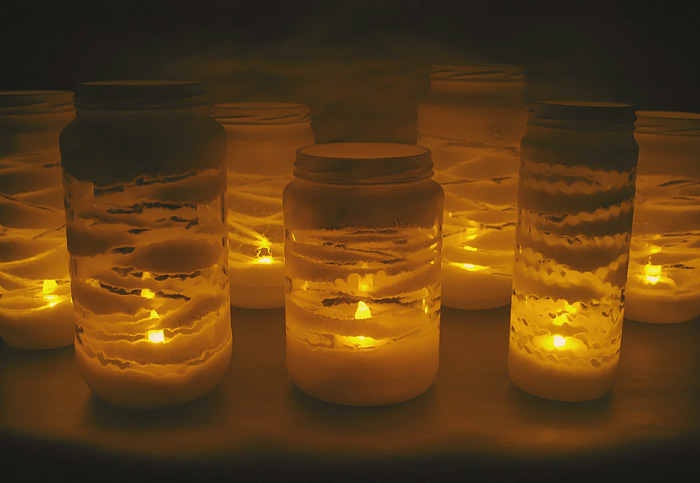 Yep, I'm still going with the jar projects! This is another idea that I found on Pinterest. It's really simple. Wrap yarn around jars, spray paint, then remove the yarn! You can find a tutorial here. These didn't really photograph all that well but if you try making them, I promise they look better in person! ;)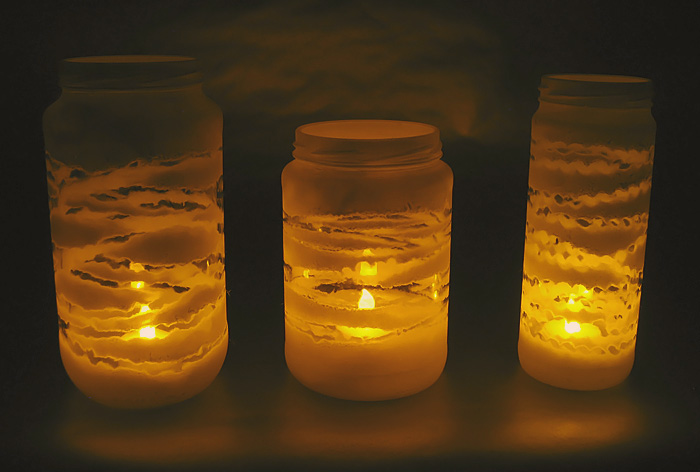 I tried several different yarns but I think the thicker ones worked best. These three are my favorites. I used (left to right) Loops & Threads Country Loom, Loops & Threads Tempo, Lion Brand Homespun for the three above.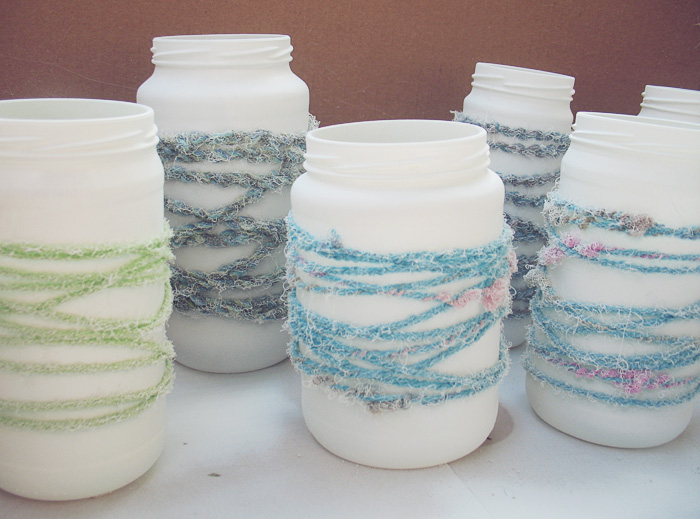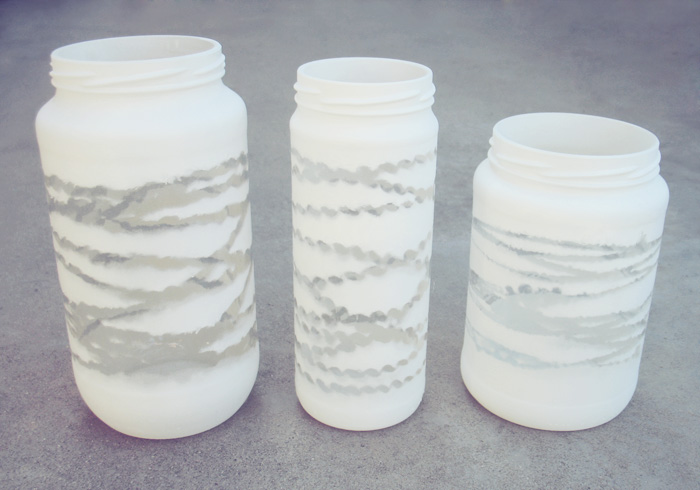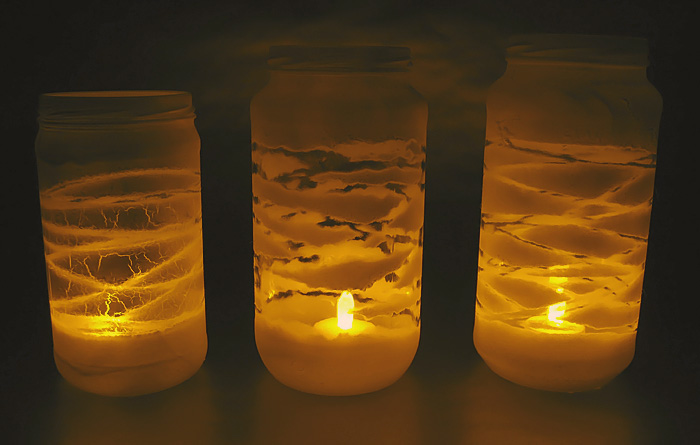 If you try this, make sure to get all of the sticky from the label off. If you don't, the paint will crack like the one on the left. I had trouble with a couple of them. My adhesive remover wasn't working so I just tried to paint it anyway.