It's been a while since I made my last how to make a hula hoop tutorial, so I wanted to make a new one because hoop making has gotten so much easier! You might be wondering, "what's polypro?". It's a type of tubing that is super light and awesome for anyone who is a more experienced hooper! If you're a beginner, you can still use this method to make a hoop, but I recommend a different type of tubing (see the next section) because it will be easier to learn with.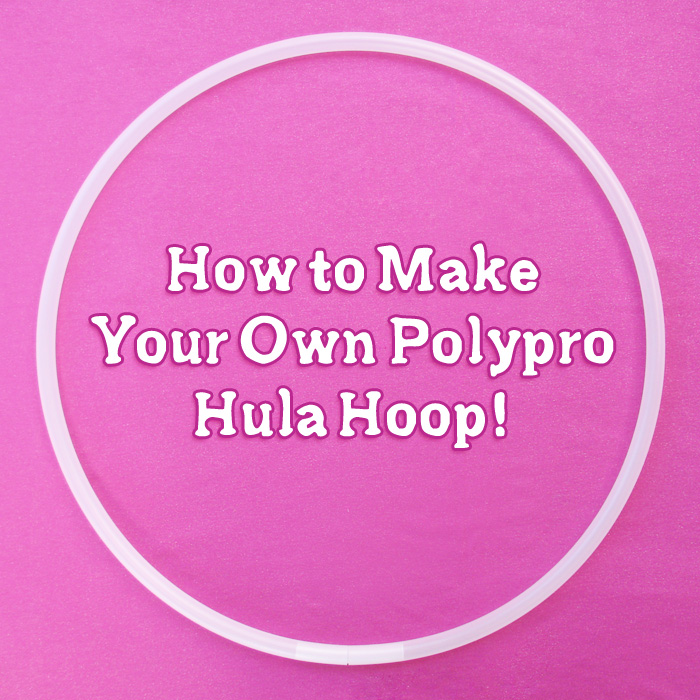 Where & What to buy:
I recommend buying everything from hoopsupplies.com because they have a huge selection and the best prices. They also make it really easy by automatically including insert tubing (to connect the hoop) that fits whatever tubing you buy.
♥ 3/4″ polypro tubing is good for anyone who is more experienced with hooping. It comes in colors or clear.
♥ 3/4″ HDPE tubing is good for anyone who is a beginner (it's heavier & easier to use). It comes in colors or white.
10 feet (the minimum you can buy from hoopsupplies) is enough to make a 38″ diameter hoop, which is a good beginner size. Some people start with a 40-45″ hoop. The size is up to you but keep in mind that the larger the diameter, the easier it will be to use. And you can always cut the hoop smaller as you get better so no harm in going big to start! :)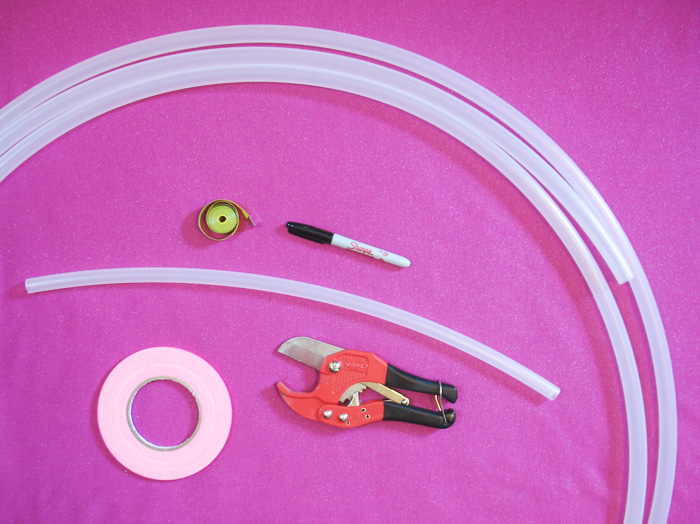 Supplies:
♥ Tubing
♥ Insert tubing (comes with it if you order from hoopsupplies)
♥ Pipe cutters
♥ Sharpie
♥ Measuring tape
♥ Gaff tape (I used 1/4″ hot pink) or sand paper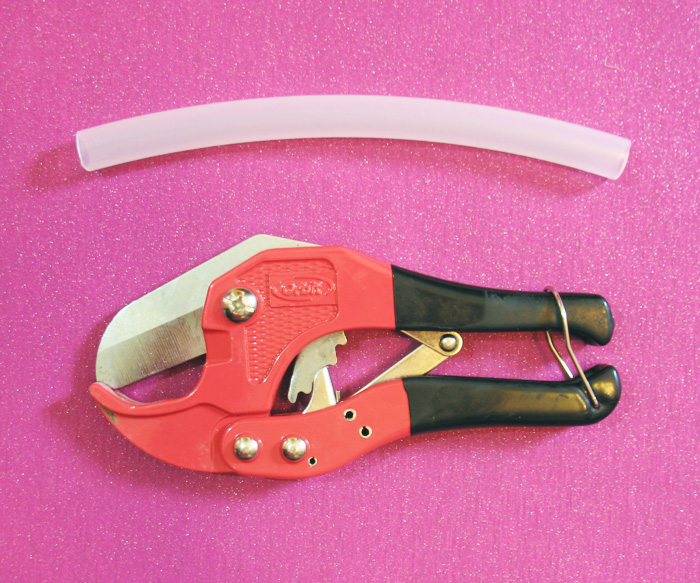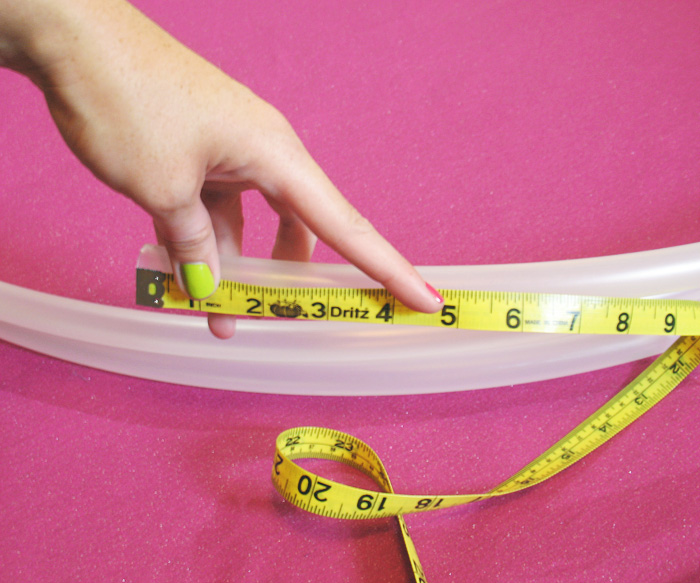 Step 1: Use your pipe cutters to cut a piece of insert tubing that is about 6 inches long. This will be your connector.
Step 2: Decide on what diameter your hoop will be and calculate the circumference. Measure your desired circumference around the outside of the tubing and make a mark there with your Sharpie.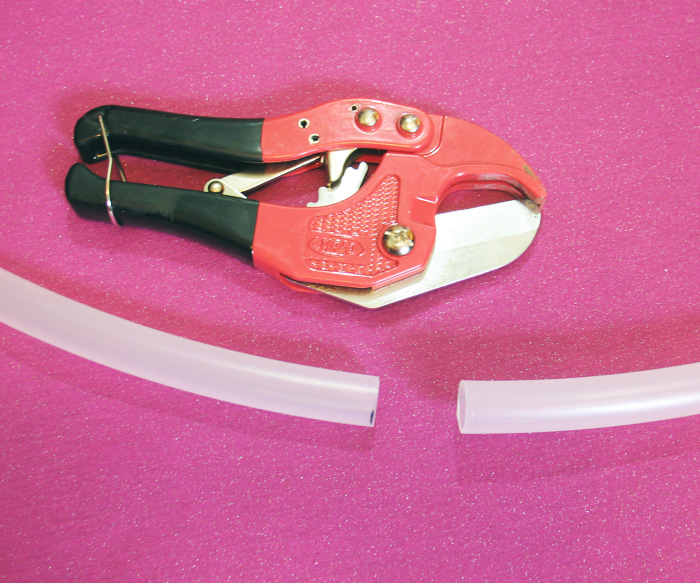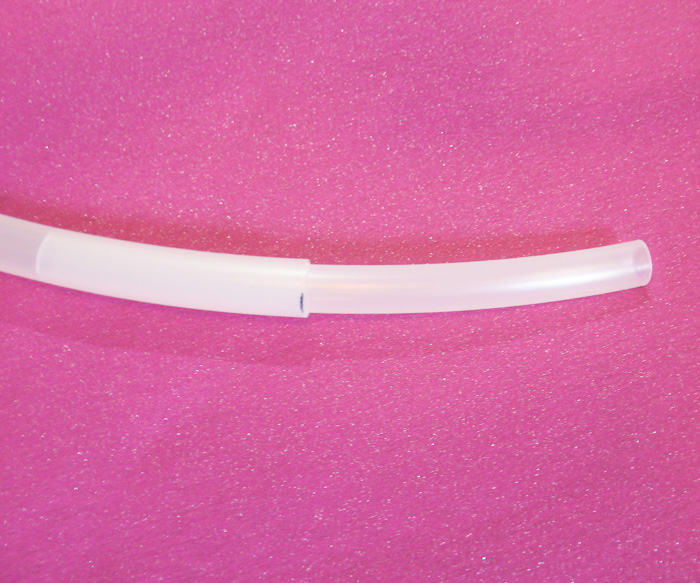 Step 3: Use your pipe cutters to cut the tubing on the mark you made.
Step 4: Insert your connector tubing half way into one end of the hoop. Then connect the other end of the tubing.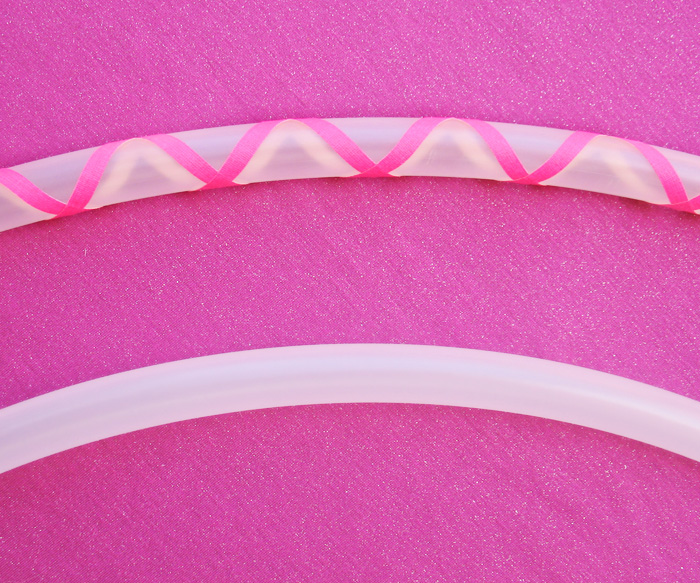 Step 5: For grip, you can either wrap tape around the hoop or use sandpaper to sand the inside of it. I like using tape because it adds color! ;)
If you have any questions about hooping or hoop making, I'd be happy to help! Just ask! :)
*Just for the record, this is not a sponsored post. I recommend hoopsupplies.com because they make it easy to buy everything you need for hoop making, they have a huge selection, and the best prices! When buying from them, if you say that I (Julie King) referred you, I will get a couple dollars in store credit, which I would love and appreciate but totally do not expect from anyone. You can also purchase tubing on Ebay or Etsy but will have to buy insert tubing separately and usually an entire roll of it, which is pricey for something that you only need several inches of.