It's been an abnormally long time since I've made a work in progress post! I think it's because I'd been spending a lot of time working on the Spring Blossom Slouchy. So anyway, here are some other things I've been making!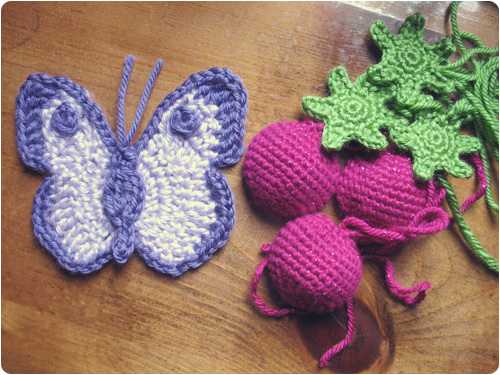 The other night, I was bored & itching to make something. I just happened to receive the Lion Brand newsletter right then, so I told myself that I had to pick a pattern from it and make it! I chose this butterfly!
And the pink & green things are from a new free amigurumi pattern that I'm putting together. It's almost done and I can't wait to share it with you!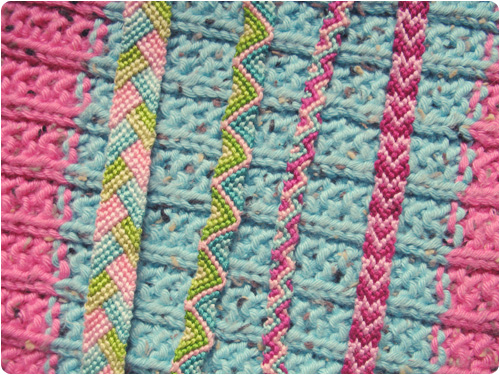 I've been meaning to post the friendship bracelets I made after I mentioned them! They're really fun to make, even though I don't really wear them much. I'm working my way up to making a really thick one. I think my biggest one so far has been 12 strings.