I hope everyone had a fun Halloween! I was really surprised (and bummed out) by how few people were out that night. I assume everyone celebrated over the weekend. I opted to wait until Halloween and kinda wish I hadn't. Oh well! It was still a fun time!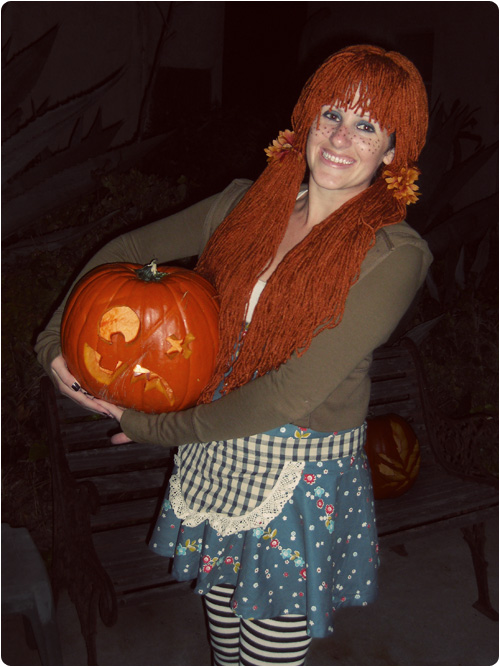 I carved pumpkins with friends and then we were off on a bike ride, bar crawl! I hadn't intended to wear a sweater, leggings, or boots. I was planning on wearing striped knee socks and these cute heels that look like saddle shoes. But damn, it was cold! And I wasn't about to try riding my bike in heels!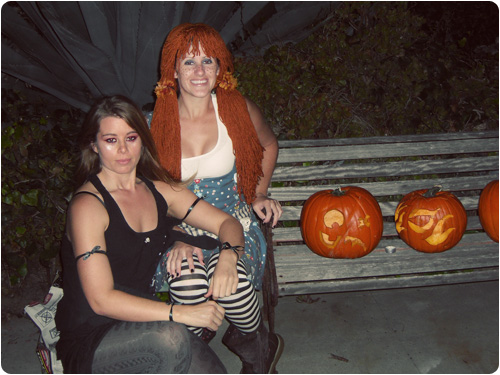 Jill is a bat, she has wings tied to her arms. I wish we had gotten a picture of them. She made them out of a pair of jeans at the last minute. It was pretty clever! I'm already looking for a reason to wear my costume again! And I'd also like to make more yarn wigs! It was so fun to make and wear! Can I just be a full time rag doll?!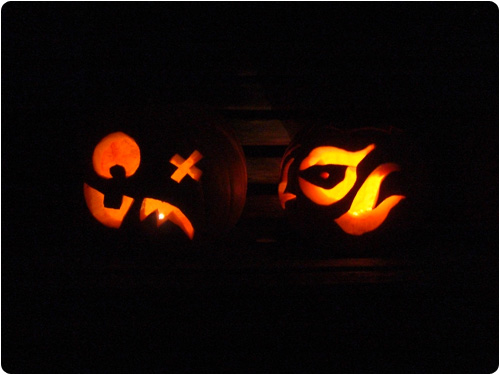 For me, Halloween would never feel complete without pumpkin carving! I see many pumpkin carving parties in my future! My pumpkin has a gash through the middle of it so I thought it needed to be normal on one side and screwed up on the other! :P
How was your Halloween? Did you dress up?