Last week, I took my cousin on her first tide pooling adventure! We went to one of my favorite spots in San Pedro, CA. At first, we were finding nothing and I was getting worried (certain times of the year are way better than others). But eventually, we ended up finding plenty of creatures! And of course I took pictures to share with you!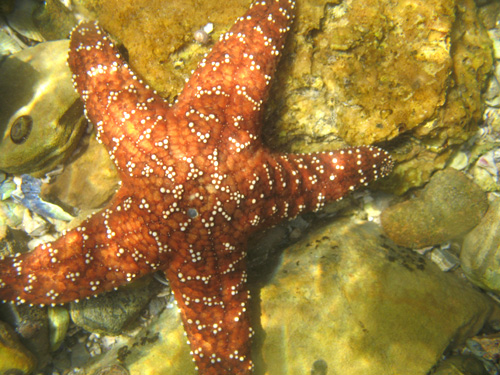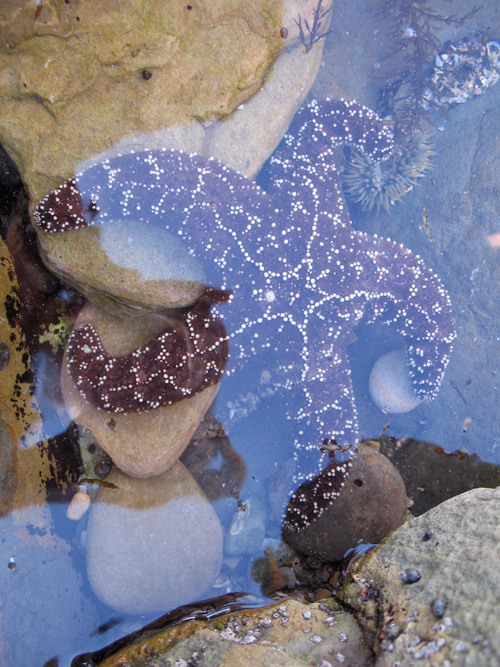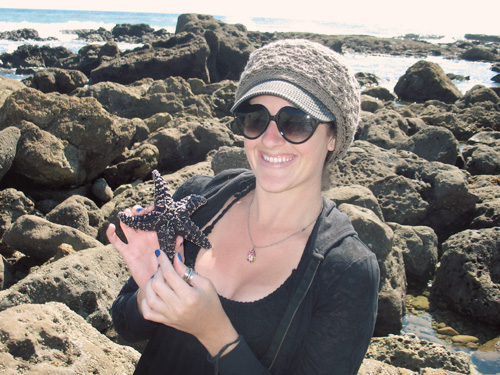 Why yes, I am wearing a hat under a slouchy hat. I hate nose sun burns! :(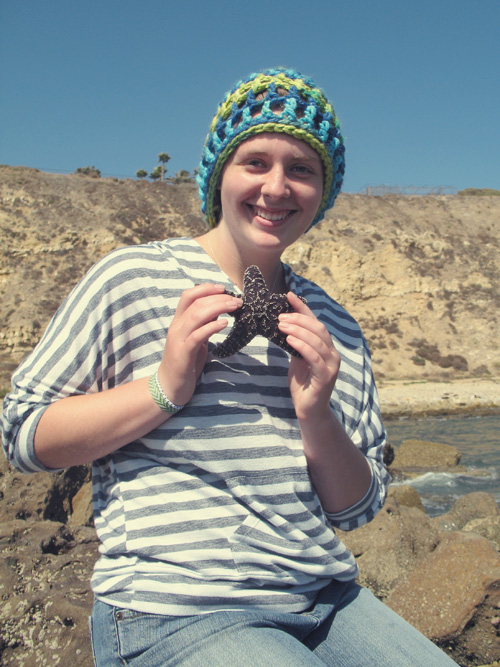 Ok, so I have to share! My cousin just learned to crochet and right away made herself a Waffle Cone Slouchy hat! She was so quick!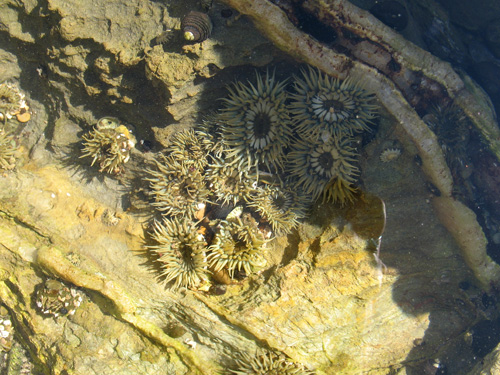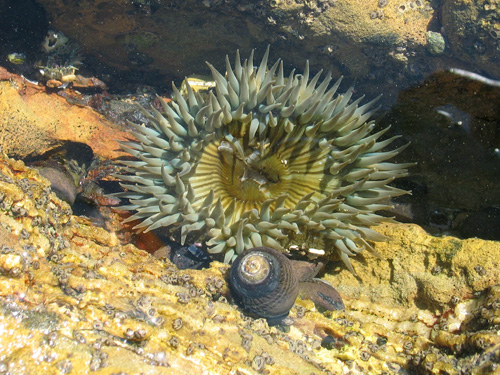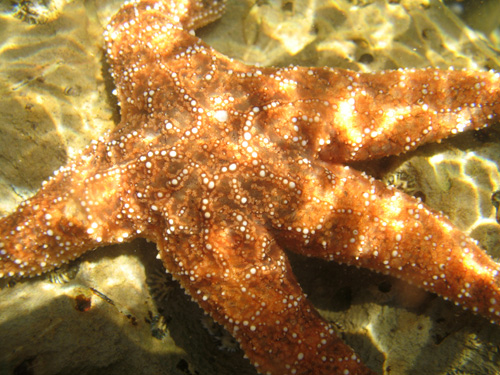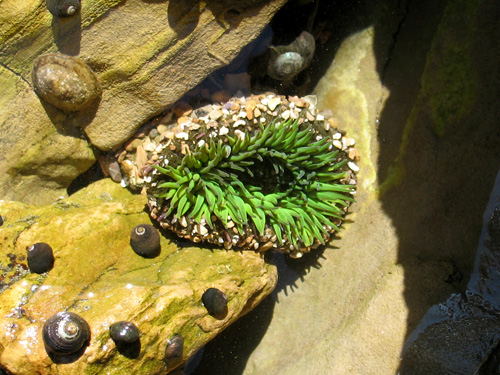 Another green anemone! I wonder if it's the same one I saw last time.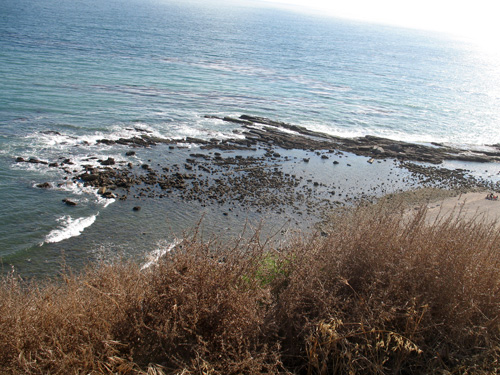 This is the view of the tide pools from the cliff above. I'm really kicking myself for not taking a panoramic shot here! argh!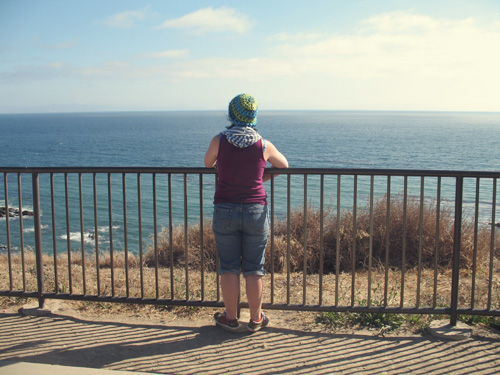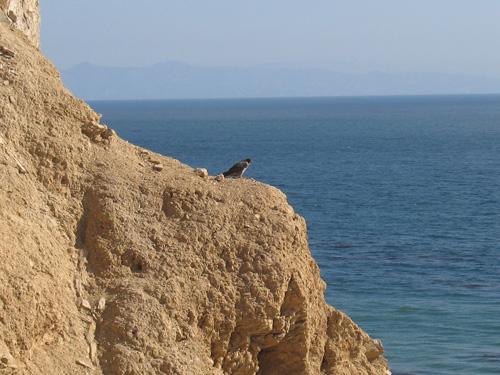 Hawk :)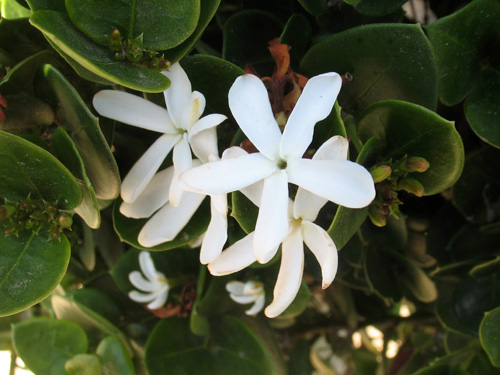 There's a park right by where we parked and they have lots of pretty flowers.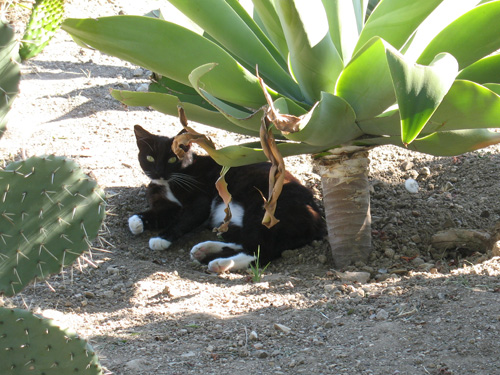 And feral cats! I took a picture of this one because it reminded me of a kitten that I saw there almost a year ago. I compared the picture to the one I took before and I swear it's the same cat! That little white spot on it's mouth is the same. Maybe it's just wishful thinking, but it makes me happy to think that I found him again! :)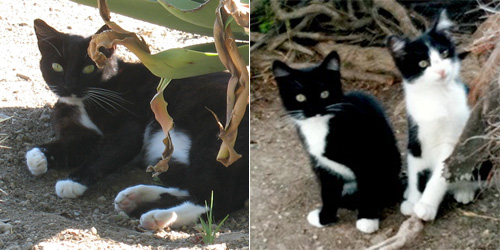 What do you think? The pic on the right is from this post.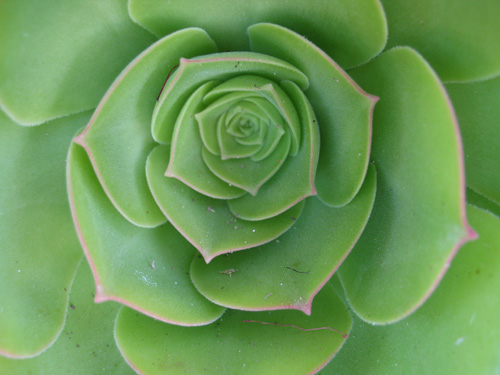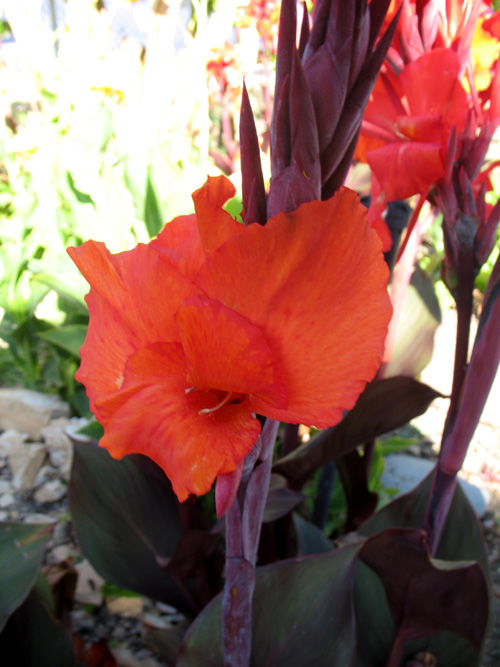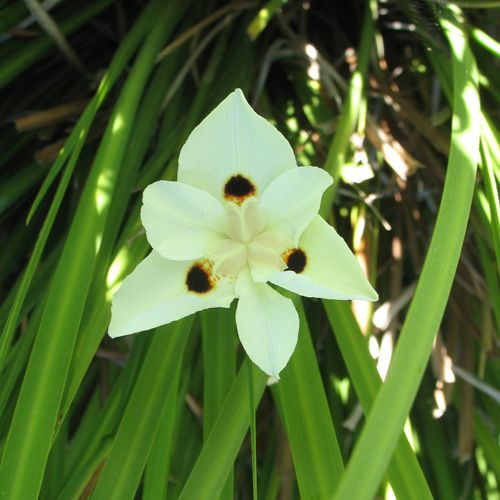 Hopefully I'll have another tide pooling adventure to share with you soon. I want to take my cousin to the squirrel spot (I refer to my tide pooling spots by the non-sea creatures they're infested with. Squirrel spot & cat spot.) before she leaves.