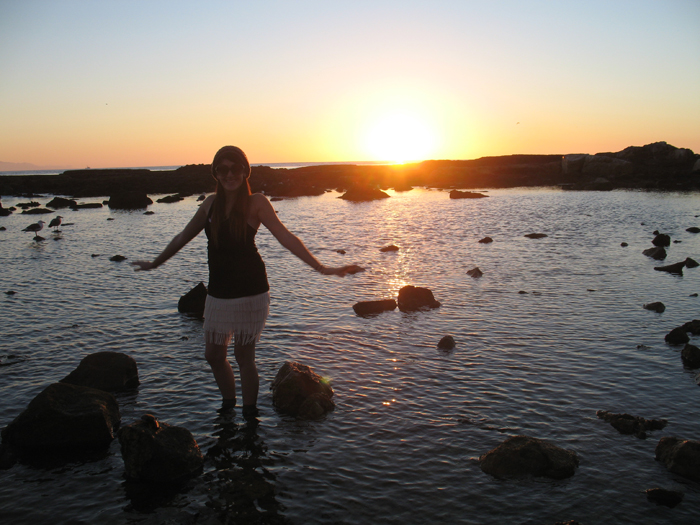 Hey there, I'm Julie! I'm a 30-something crochet designer & craft blogger from southern California. This blog is proof of my obsession with crochet, crafting, and love of all things handmade as I often post crochet patterns, tutorials & crafty inspiration.
I started designing and selling my own crochet patterns in 2006, around the time I discovered Etsy, just a couple years after I learned to crochet. I've always been a crafty person and whether it be crochet, sewing, jewelry, etc, I've always loved designing my own projects. I made crochet design my full time job, along with blogging, in 2010.
I love continuing to learn new stitches and techniques to incorporate into my designs and love teaching others via my blog or YouTube. I try to keep my designs youthful and trendy, mostly focusing on wearable items, although I also did a lot of amigurumi when I first got into crochet (which is where the name Gleeful Things came from). I've designed a lot of accessories so far and am looking forward to working on larger garments soon!
Aside from crafting, I love being outdoors and always try to take advantage of where I live. I'm an avid hiker, biker, explorer, tide pooler, sea shell collector, hula hooper, photographer, and squirrel feeder!
I spend many days working on the computer so come the weekend, I try to fully disconnect, get outside and seek adventure! I can often be found hiking around the Los Angeles or Orange County areas, riding my bike long distances along the beach, or just being a beach bum and exploring the tide pools!
Whether it be with my camera or phone, I compulsively photograph everything and have a huge love for experimenting with photography and photo editing. You're welcome to follow my adventures on my personal Instagram account @oolie.