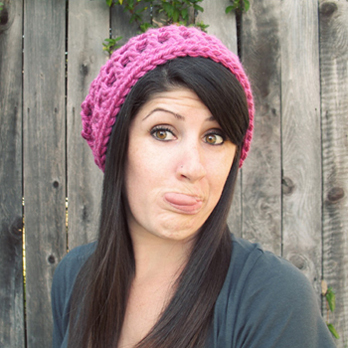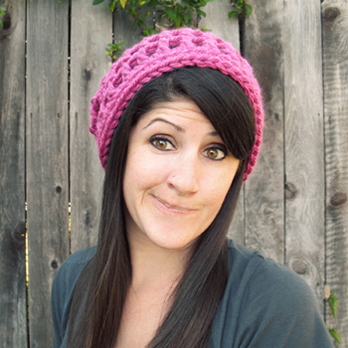 Hey there, I'm Julie!
I'm 30 going on 25 or so. I live near Los Angeles, CA in an area known as the South Bay, just a few minutes from the beach! I work as a crochet designer for my shop, also called Gleeful Things. My main business is designing patterns but I also sell crochet goods made from my patterns.
My blog is proof of my obsession with crafting and love of all things handmade as I often post tutorials & crafty inspiration. This is my place to share whatever makes me happy – my gleeful things.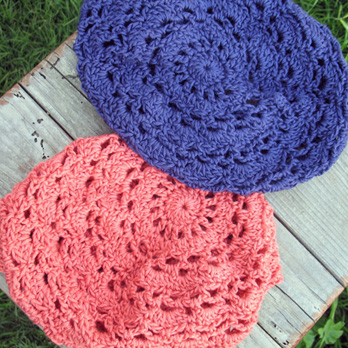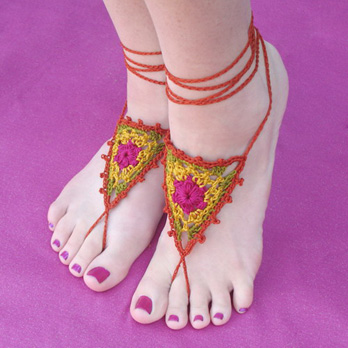 I've been publishing my own crochet patterns since 2006 and made in my job in 2010.
In the beginning, I was all about amigurumi! Eventually, I started making hats just because I was wanting some to wear. I never had the intention of selling anything aside from amigurumi patterns but figured I may as well sell the hat patterns since I'd already written them. Couldn't hurt, right? To my surprise, the hat patterns sold way better than amigurumi! So I started focusing more on hats. In June 2012, I released some barefoot sandal patterns and was blown away by the positive response they got! I plan on working on bags and more accessories now.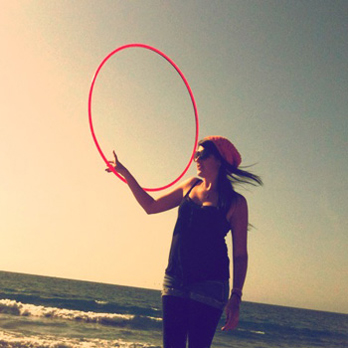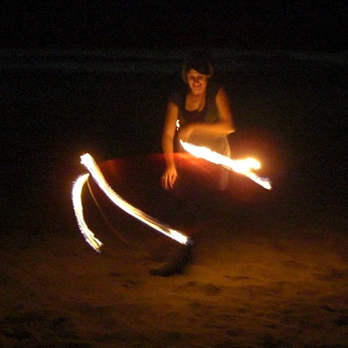 Aside from crafting,
I love hula hooping (sometimes on fire) and learning new hoop tricks, going for bike rides along the beach, experimenting with photography, tide pooling, playing in the dirt (gardening), chasing squirrels, seal watching, hiking, kayaking, taco Tuesdays, beer tastings, hunting for new music (I ♥ ska), roller disco, collecting pinwheels & garden gnomes. To name a few dozen things… ;)
Want more? 25 random facts about me!