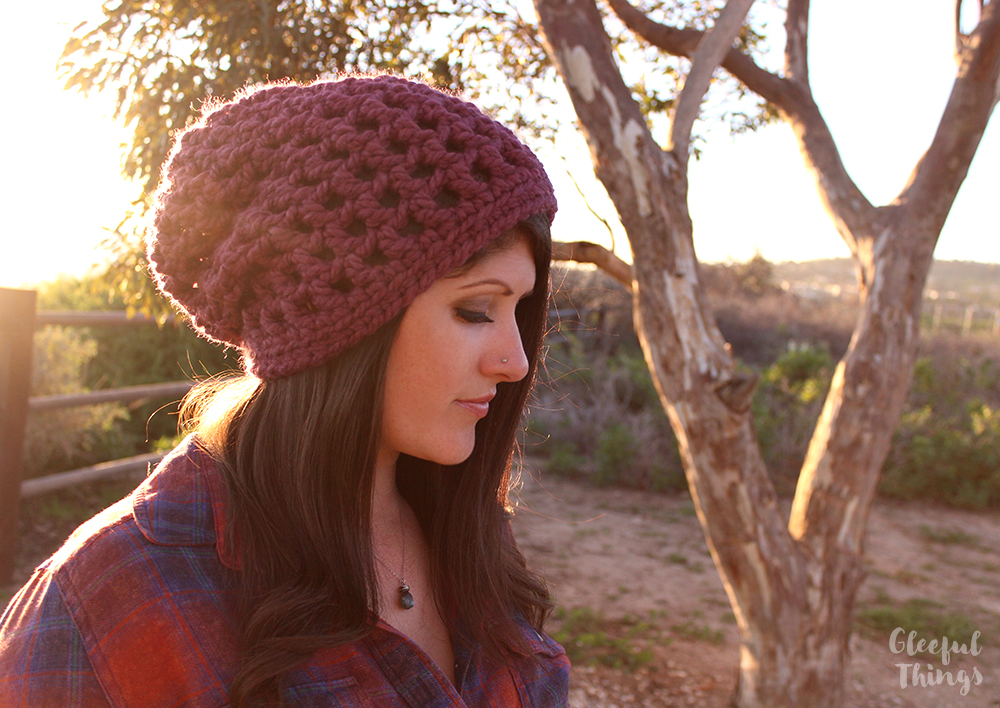 I'm so excited to share that one of my most popular free patterns, the Waffle Cone Slouchy Hat, has gotten an update, complete with a full video tutorial! I originally published this pattern in 2011 and my writing style has changed a bit since then so I've been wanting to update it. I redid the written pattern to make it easier to understand and there is even a print friendly PDF available now!
You can find the written pattern here, and the video tutorial is on YouTube.
This is my first full on project tutorial video! I've made a bunch of smaller videos but all along I've been hanging onto a vision of something more creative, fun, & personal. This is it and I'm so excited to show you! It's definitely not without flaws but it was a learning experience and they will only get better! If you watch, I would love to hear what you think!