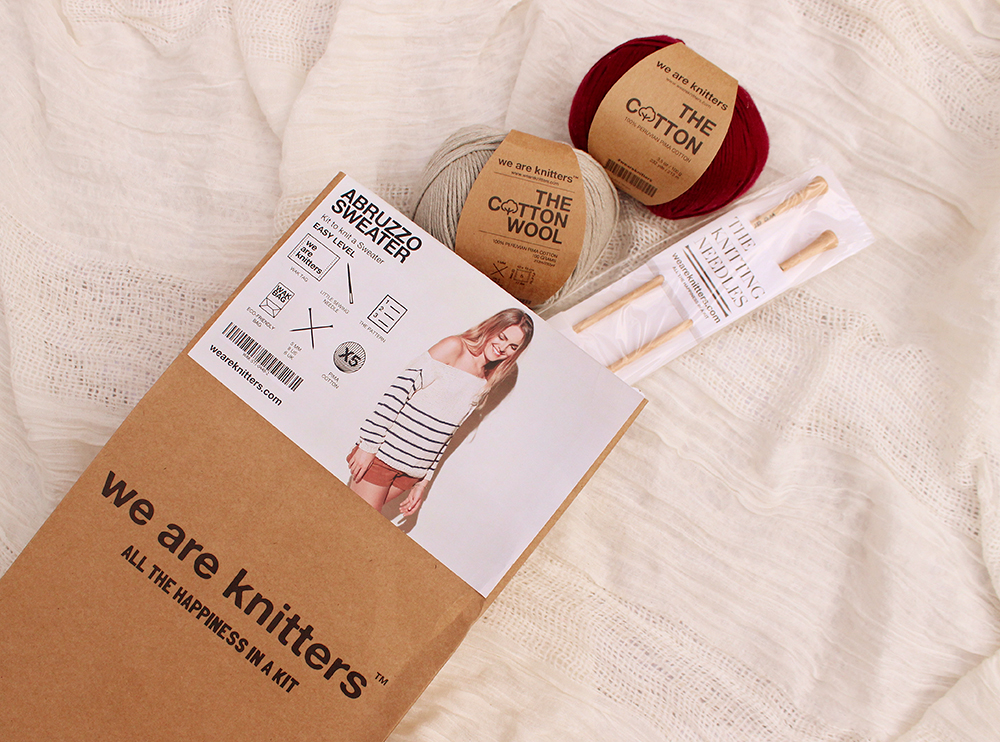 I've been seeing We Are Knitters kits all over Instagram and they always catch my eye. The yarn always looks so nice and the projects look so classy. I was so excited when they offered me the opportunity to try one of their kits! Browsing through the options, I noticed they have so many that even a beginner could handle. Now my knitting skills are very limited, but when I saw the Abruzzo Sweater, I was surprised that it looked like something I could actually feasibly knit! And not only that, I think the style is really cute and look forward to wearing it as well!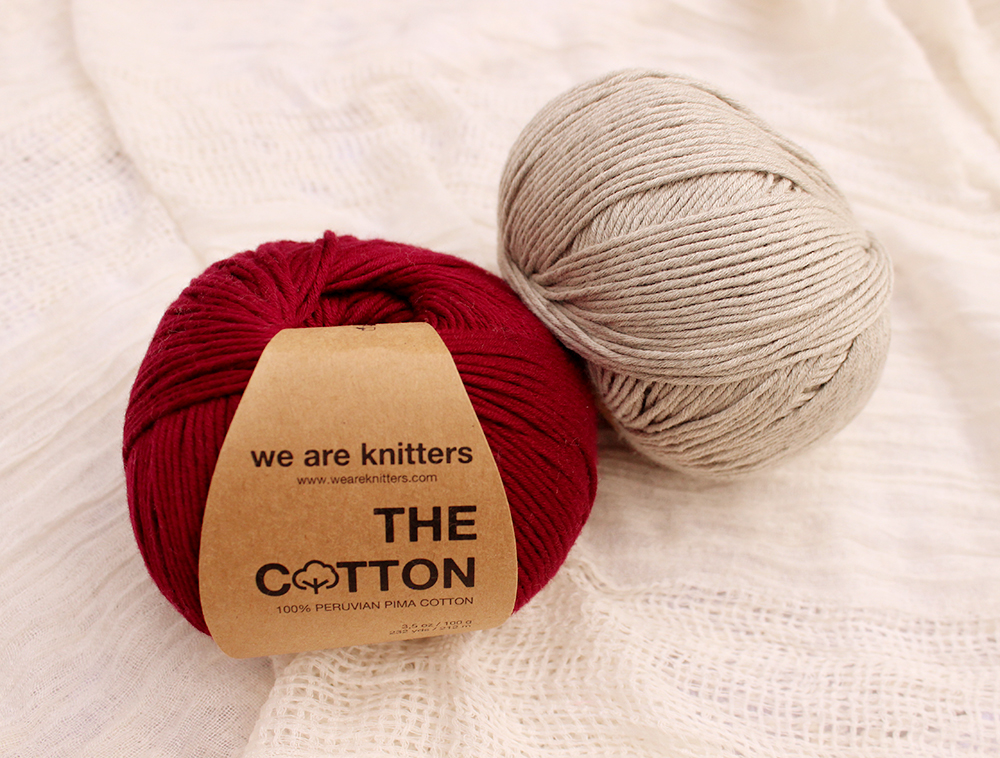 The pima cotton yarn that was included in this kit is so soft and they had a good selection of colors to choose from too. For this sweater, I went with light grey as the main color and wine for the stripes. I seriously cannot wait to cast on and start working on this!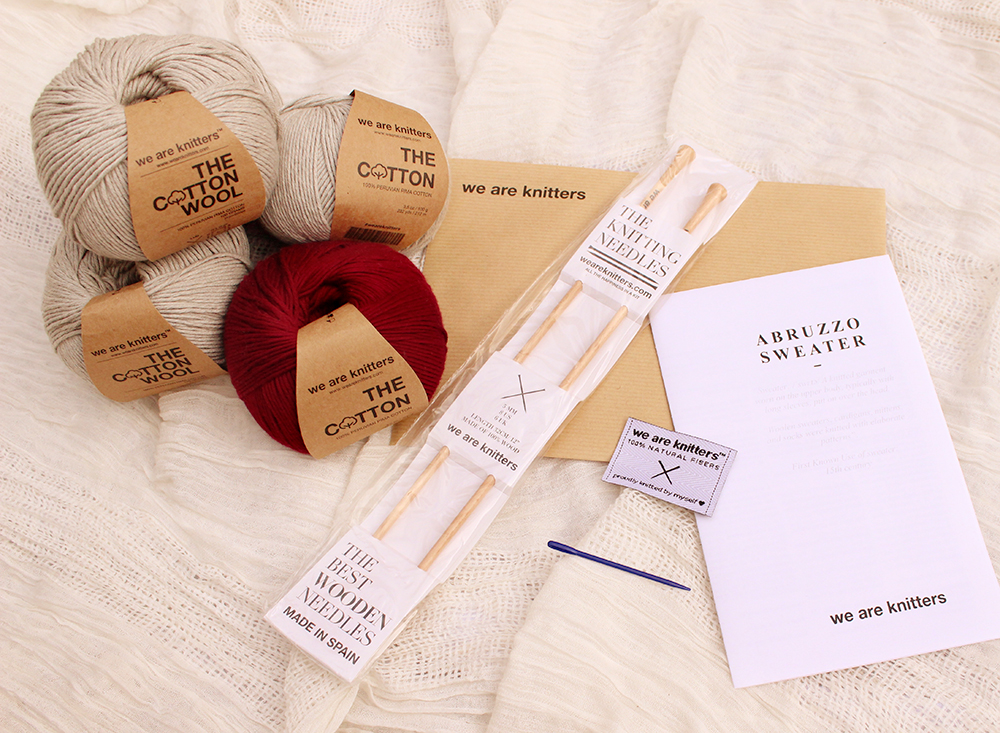 These kits are so awesome because they come with every thing you would need (aside from a pair of scissors, but who doesn't already have those!?) to complete the project. Yarn, needles, pattern, yarn needle, and even a little We Are Knitters tag to sew in! Looking through the instructions, I noticed that they also have videos available for all of the stitches/techniques used in the pattern. I love that because I knit so rarely that any time I do, I always have to refer to videos to relearn techniques.
If you'd like to try a We Are Knitters kit (there are crochet kits too!) for yourself, or even just pick up some yarn, they've generously offered a coupon code for you! Use code "GLEEFULWAK20" for 20% off!
Stay tuned, I'll be sharing updates as I work on this sweater. I can't wait to see how it turns out! :)
* Disclosure: This kit was provided to me for free, to try. All opinions are my own. :)
You might also like these posts: