♥ Do you remember my tutorial on glitter painting? Here's another method that doesn't require buying the specific paint I used. Instead, they use Mod Podge and loose glitter. They used it to make a glittery, golden cuff bracelet! So peeeetty! :)
♥ Check out this adorable bunny plushie! (Free sewing pattern)
♥ I think this might be my favorite Valentine's crochet pattern so far! An amigurumi love bug! (free crochet pattern)
♥ Here's a tutorial on how to make a cute little terrarium in a jar!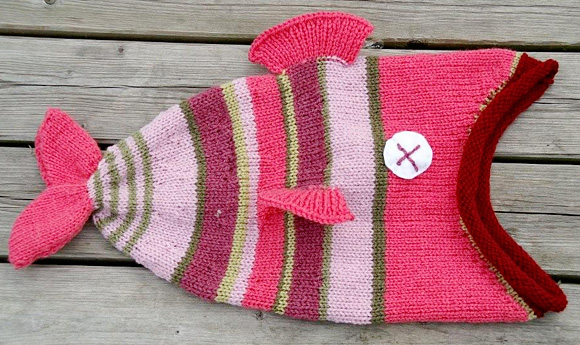 ♥ I love this dead fish hat! Sounds terrible, right? I think it's pretty cute! I don't think I could pull it off but it's cool because I can't knit well enough to make one anyway! Maybe you can though! (free knitting pattern)
♥ Need a pretty Valentinesie ring? This one looks really easy to make!
♥ This is probably a lot of work. But if you're up for it, here's a tutorial on how to make a really pretty beaded, wire tree!
♥ This Instructable shows how to turn your shell collection into candles! Cute idea!