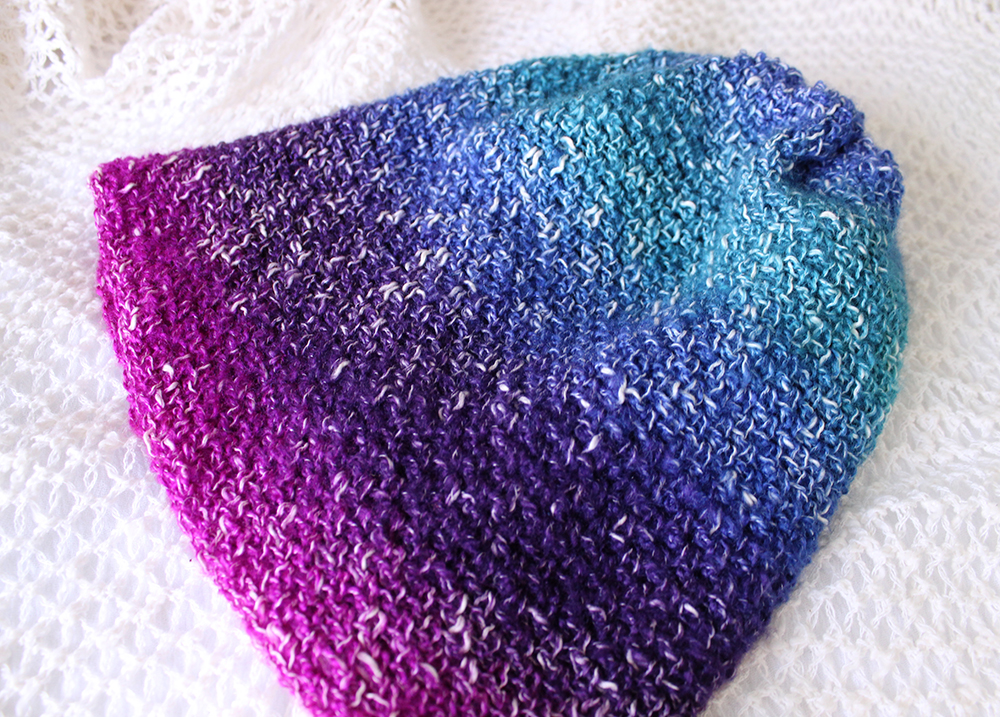 I feel like it has been forever since I've shared something I made just because (other than a pattern release) on here! I just recently tried Lion Brand's Shawl in a Ball yarn for the first time and used it to make this simple gradient hat. I love the way it turned out!
I've been wanting to try this yarn for a while but have held off because the majority of the colors (even through they're so pretty!) are so bright, which is not something I can pull off. My friend on the other hand, loves bright stuff so I thought of her when I saw this yarn and whipped up this hat as a birthday gift for her.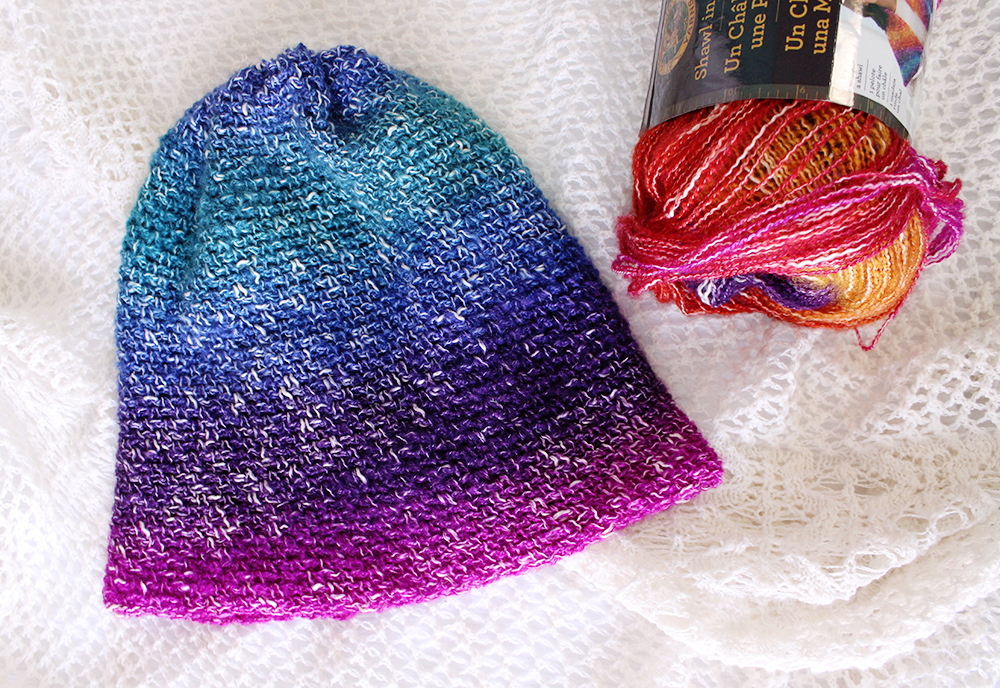 If you haven't tried Shawl in a Ball yet, I totally recommend it. It's listed as a #4, worsted weight but is definitely thinner than most worsted. It has a little fuzziness to it which I like and also has a very good drape to it which was awesome for this hat! Also, there are over 500 yards in a skein! I can easily get another hat (maybe two?) out of it and I'm going to! I can't wait to see what the other half of the rainbow gradient looks like! :)
* This post contains affiliate links.