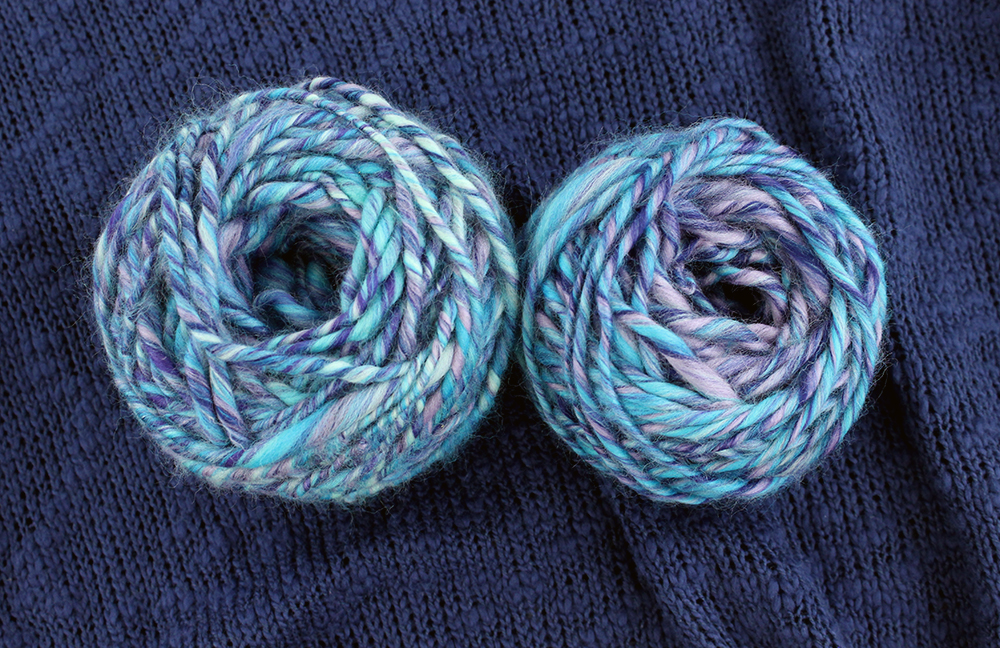 I am so excited to report that I have successfully spun yarn for the first time!! *happy dance* I can already tell that spinning is going to be my new obsession! It's just so relaxing to do! And then you get to crochet with it?! It's like twice the fun!
Several years ago, I purchased a drop spindle on Etsy and my first attempt was horrible. It just did not make sense to me at all! I think it was due to not having a good tutorial to follow, so I ended up giving up pretty quickly. I sold my spindle & fiber and didn't really have plans to ever try again. I just figured it wasn't for me. Then I stumbled upon a set of videos on YouTube that just made it look SO easy that I felt compelled to try again! If you're interested in learning, I highly recommend this video. She also has videos on drafting the fiber (before you spin) and what to do with it after spinning, plying, etc.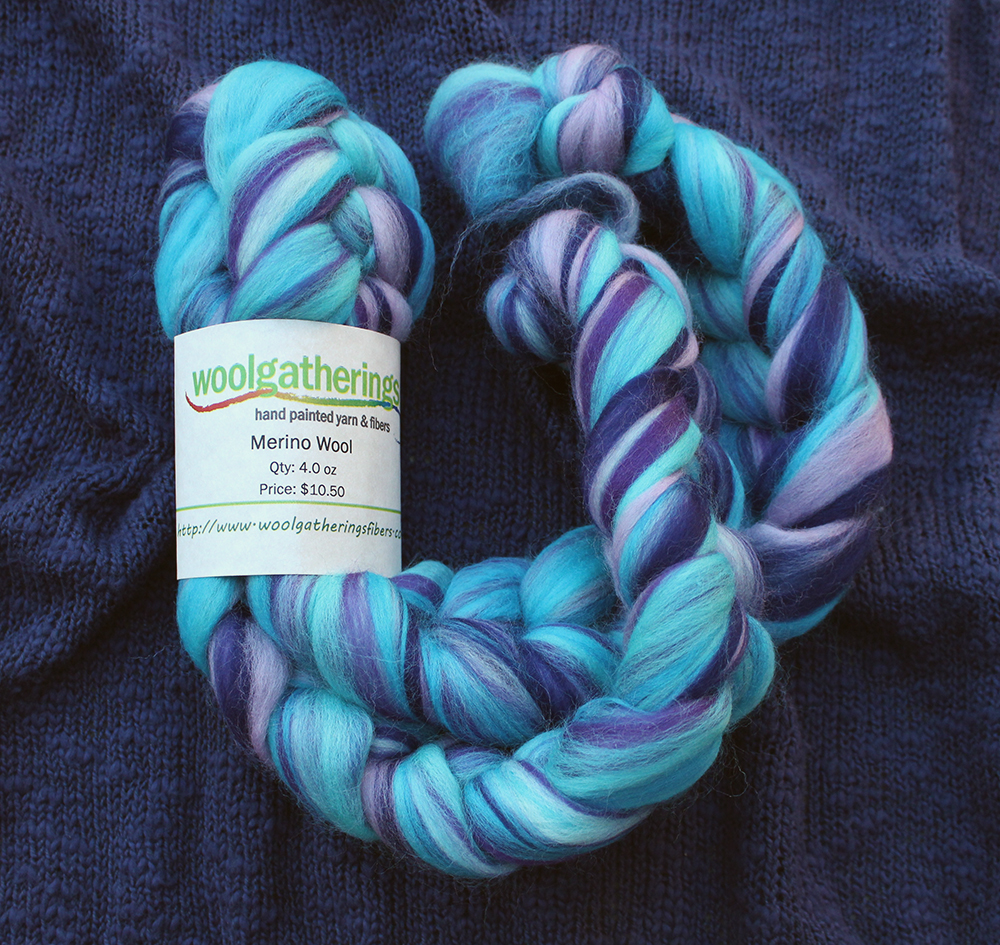 The roving I worked with is from an Etsy shop called Wool Gatherings, which I highly recommend! It was inexpensive and very easy to work with. They have a great color selection as well!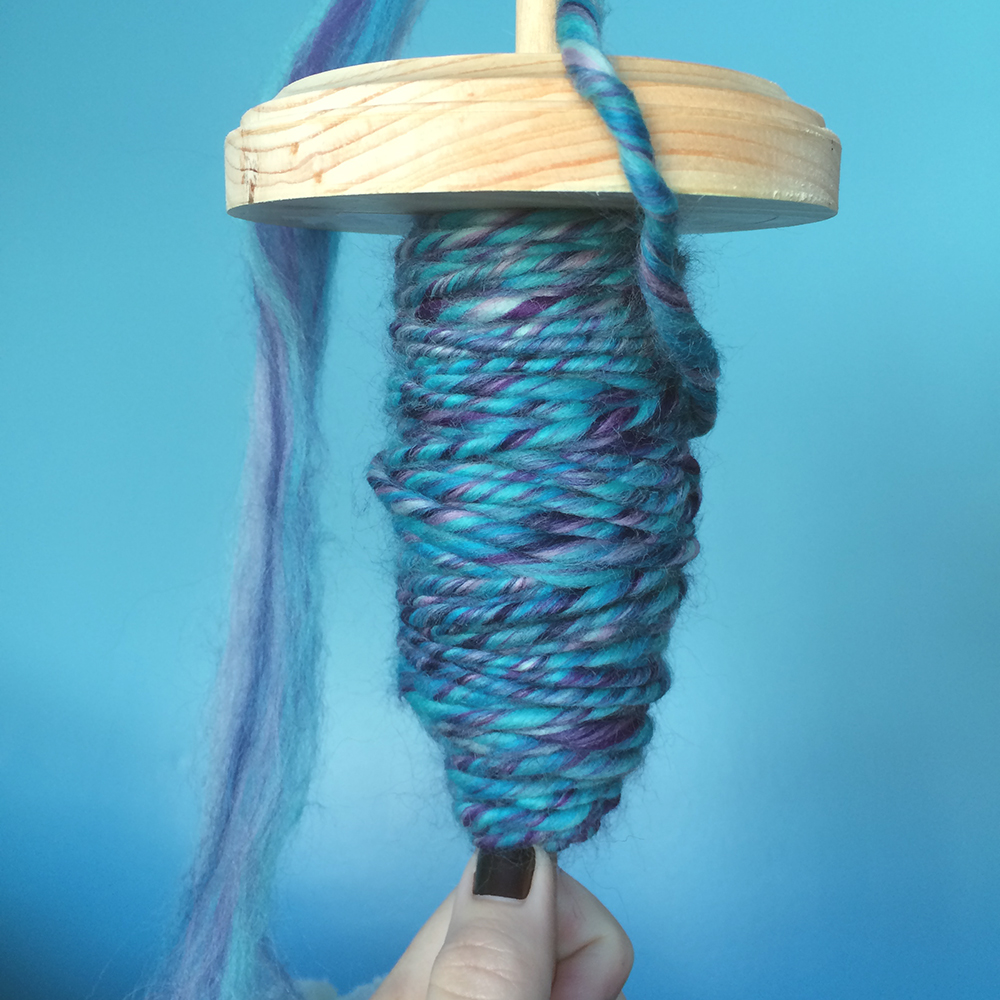 I made my own drop spindle with supplies I found at Hobby Lobby. It only cost a few bucks and all I had to do was drill a hole, add some glue, then screw the hook into the top. Super quick and easy! I definitely want to make a fancier one at some point but I was so eager to spin that I didn't really care how basic my spindle was! If you're interested in a tutorial on how to make one, let me know! :)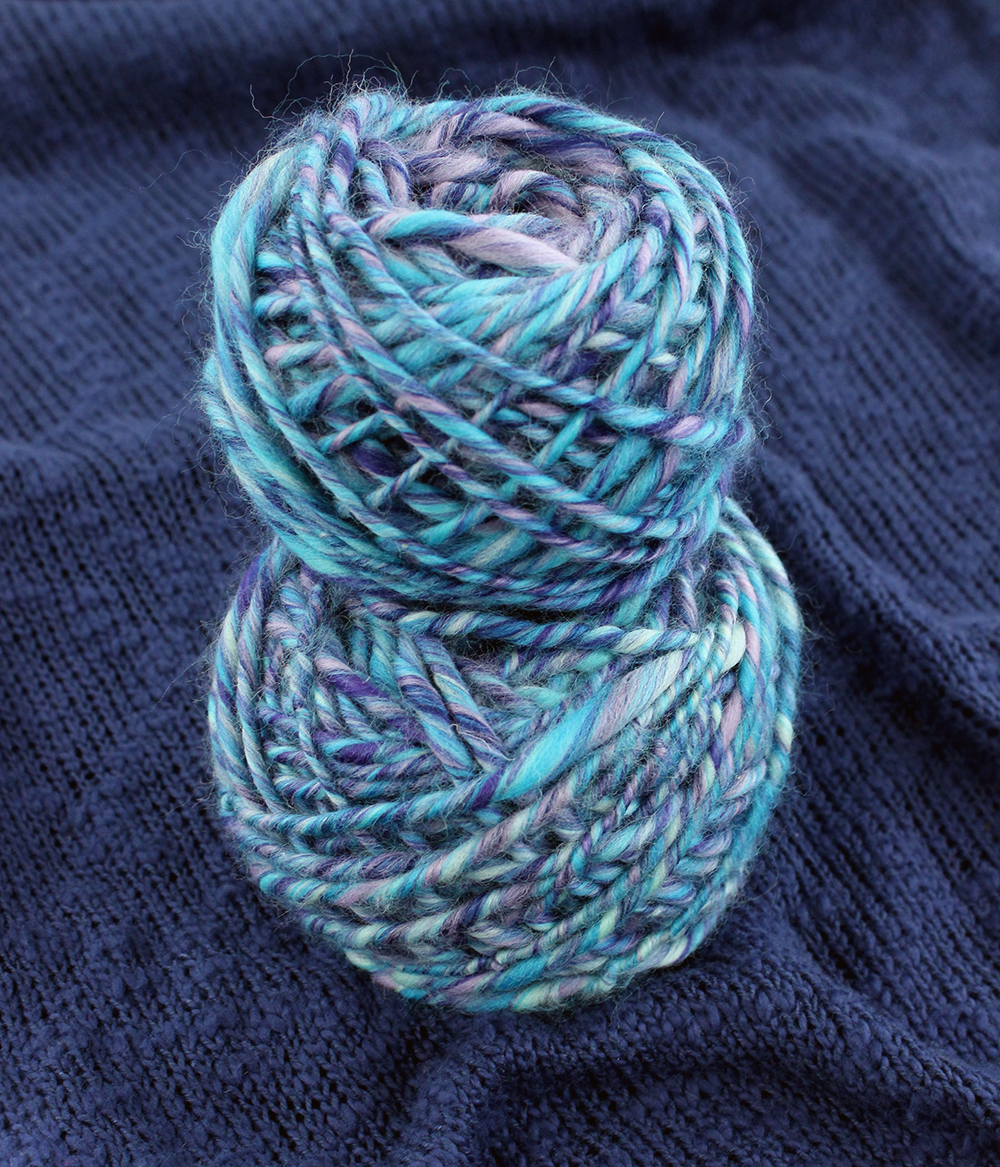 I'm pretty happy with how it came out. I wanted a more obvious thick and thin yarn but for a first try, this is really not too far off from what I wanted. I think some spots are spun too tightly while others are too loose but I think that's something that takes practice to get a feel for. I'm not quite sure what I'm going to make with this. I think I probably have enough to make a hat or arm warmers. I'll be sure to share photos when I crochet with it! :)
Have you ever tried spinning on a drop spindle? How did you like it? If not, I totally recommend trying it! I already purchased more roving and can't wait to try again!
You might also like these posts: