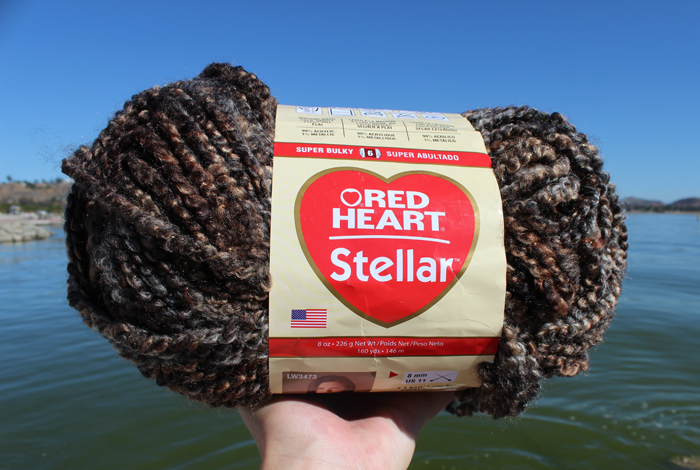 Have you seen these new jumbo skeins of Red Heart Stellar yet?! I purchased a regular size skein once before but didn't really think it would be enough to finish any project, so when I saw these jumbo skeins, it was a definite, "oooh, I need this!" moment! I was even more excited though when I saw this color, Meteorite, for the first time!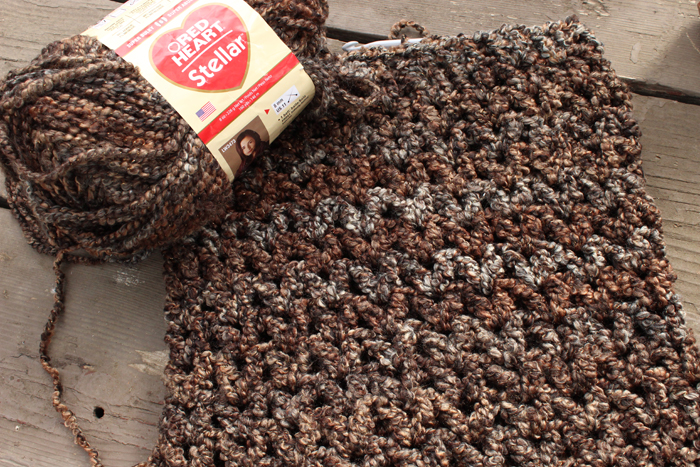 As someone who sucks at wearing color, really pretty neutrals are something I get pretty happy about! :) I love the subtle way this color stripes! Sadly, I don't think these photos do a very good job of showing the gold sparkle that runs throughout this yarn, which is one of the things that makes it unique!
While camping this past weekend, I used it to create an extra thick version of my Mountains Cowl. And I definitely owe you a photo of the finished product very soon!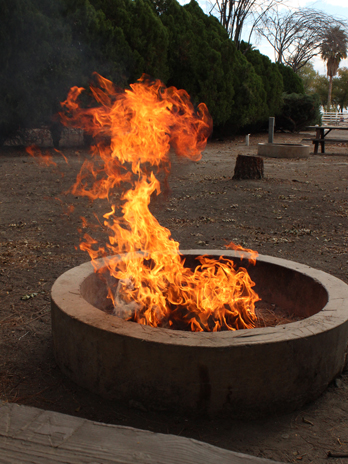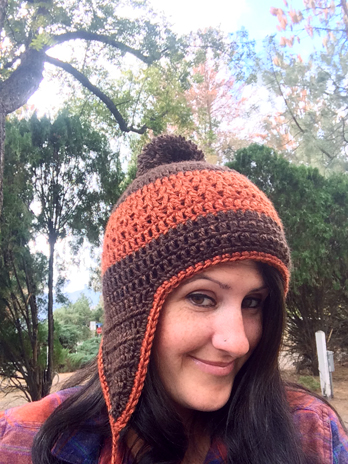 Crochet by the campfire? Yes, please!
I'm wearing the Breezy Ear Flap hat (pattern by Raveled Stitch), which I made with Lion Brand Heartland, and I must say it did a great job of keeping my head cozy on cool mornings! :)
You might also like these posts: