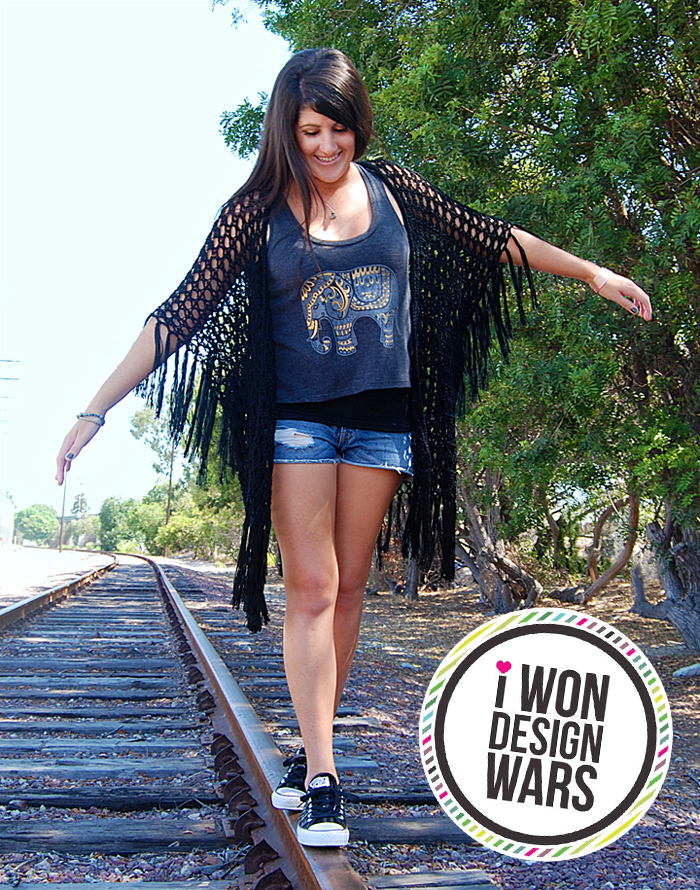 Can I just say how thrilled I am to be releasing this pattern?! This is something I've been wanting to make for the past year and I'm so happy to finally bring it to life! Presenting my very first garment design, the XOXO Kimono!! :D
This kimono is light and airy, perfect for summer nights! It works well with so many outfits and can easily be as fancy or as casual as you like depending on what you wear it with. And best of all, the loose fit looks great on all body types!
The XOXO Kimono gets it's name from the treble cross stitches it's made with. They're shaped like X's and the spaces between them create the O's! It's made with sport weight yarn but still whips up fairly quickly despite the large size.
This is a very simple garment to make. It's crocheted as one piece and then the sides are stitched together to create armholes. This is easily a project you can work on in front of the TV or on a road trip because there is only one stitch to learn. I'm sure you'll love making and wearing this fun, fringey kimono!
If you'd like to know more about the pattern and see more photos, click here to visit Ravelry >>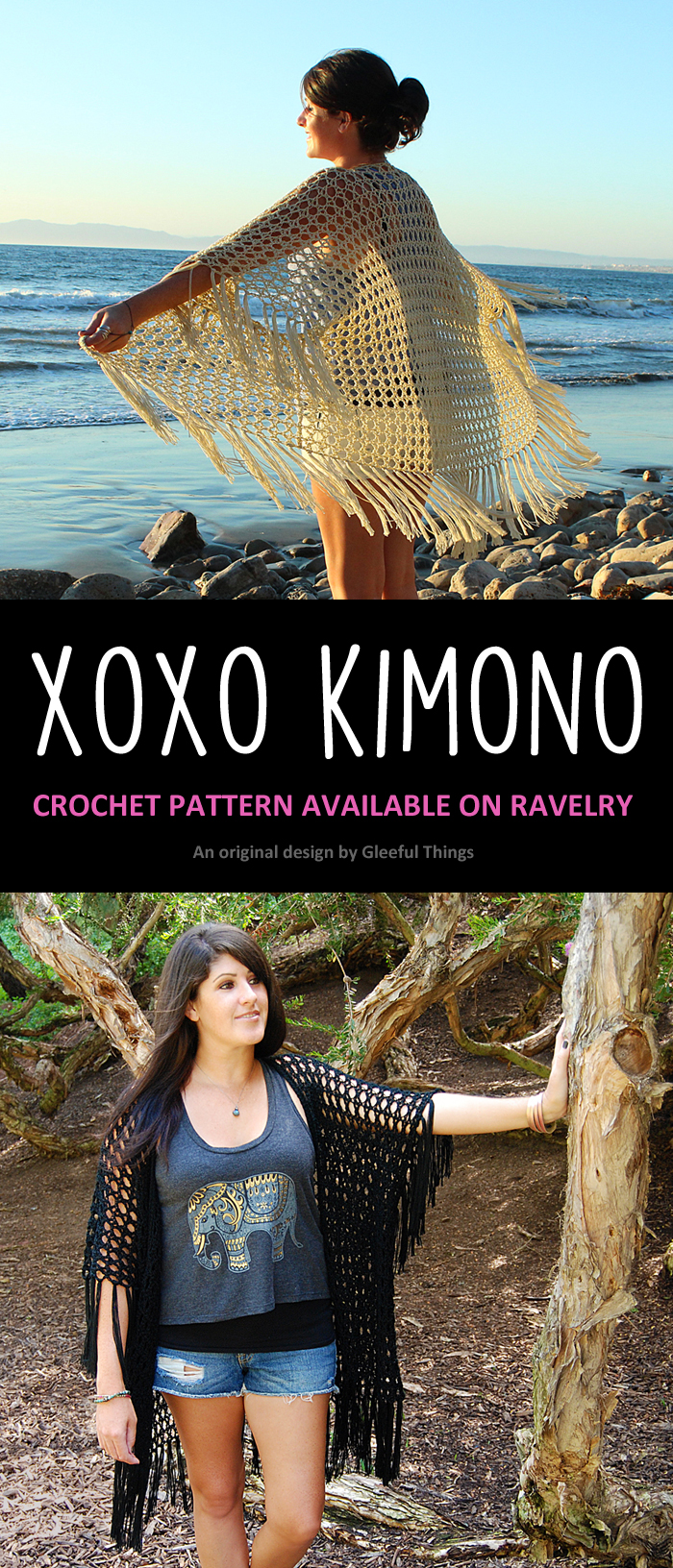 Check out the XOXO Kimono #crochet pattern from @gleefulthings! http://www.gleefulthings.com/blog/?p=9228
Click To Tweet
Thanks you so much for voting in the Design Wars challenge! You can see the results right here.