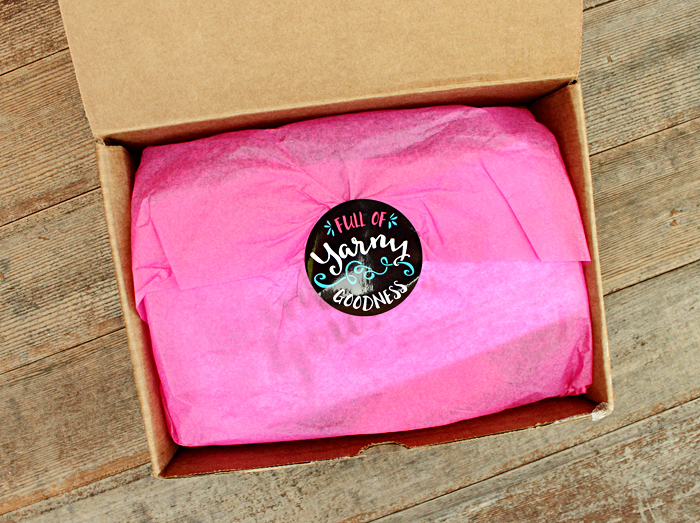 Yarn Crush sent out their first box in August and I'm thrilled to have received one! Opening it put a huge smile on my face, even the packaging was cute! Here's what was inside: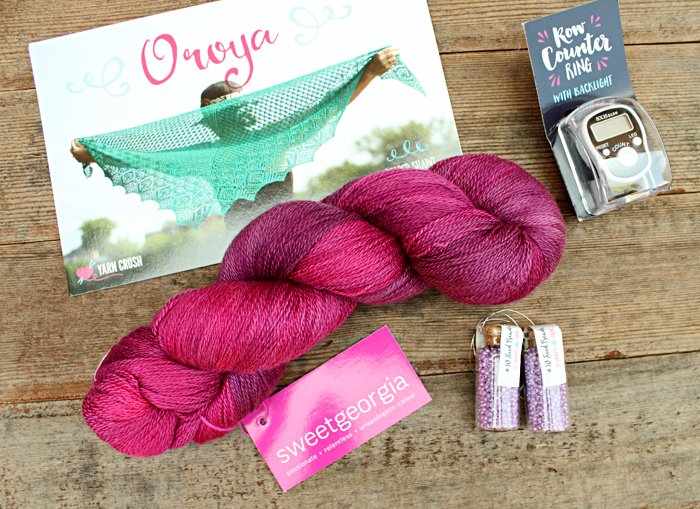 It contained everything I'd need to make a beautiful knit shawl! The yarn is Merino Silk Lace from Sweet Georgia Yarns. It's 50% fine merino wool, 50% silk and it feels SO soft! And can I just say how excited I am about this color?! It's called Berry Tart and it's gorgeous! I also got beads that match and wire to thread them onto the yarn. There was even a row counter that you can wear on your finger!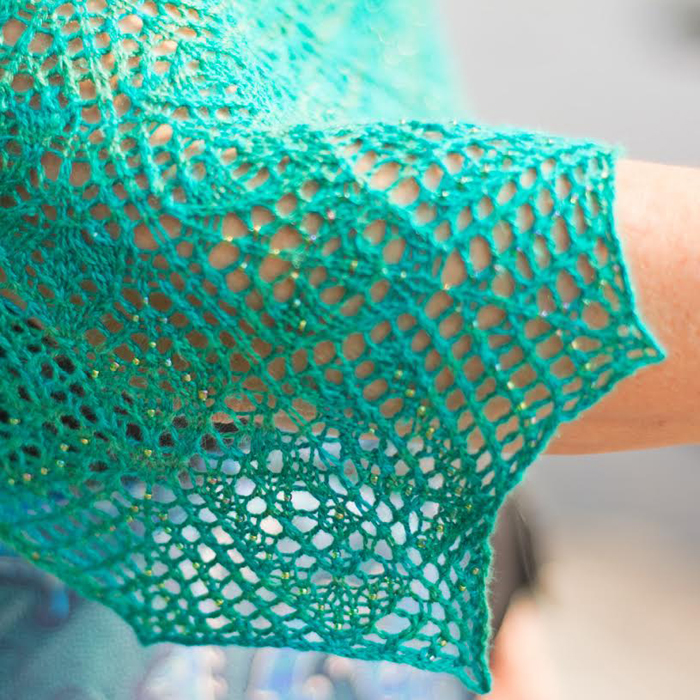 The shawl pattern is called Oroya. It's printed on two sturdy cards, which would be perfect for taking with me if I want to work on it when I'm out & about. But I also received a link to download it on Ravelry, so I have the digital version too, which is really nice and I like that it's stored on Ravelry with all my other patterns.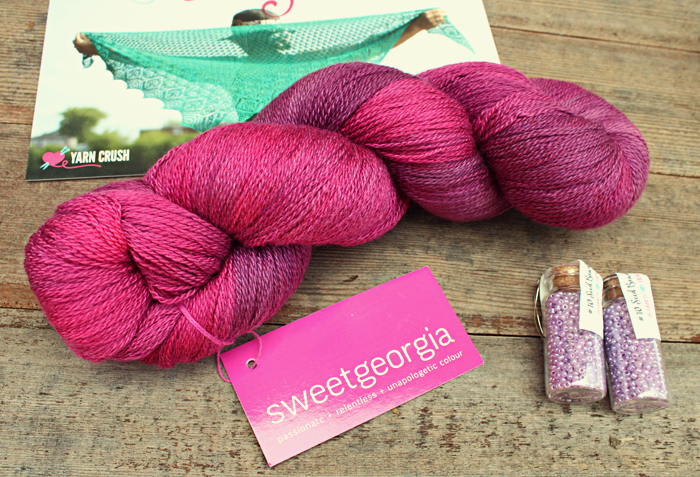 I know I'll love wearing this color so I'm excited to work with the yarn ASAP! I'm thinking of maybe designing myself a crochet shawl with it because unfortunately I'm a total beginner when it comes to knitting.
Speaking of designing, starting in October, Yarn Crush will be including crochet patterns too that use the yarn and supplies they send out each month. Aaaand the first one will be designed by me! I hope you'll consider subscribing! :)