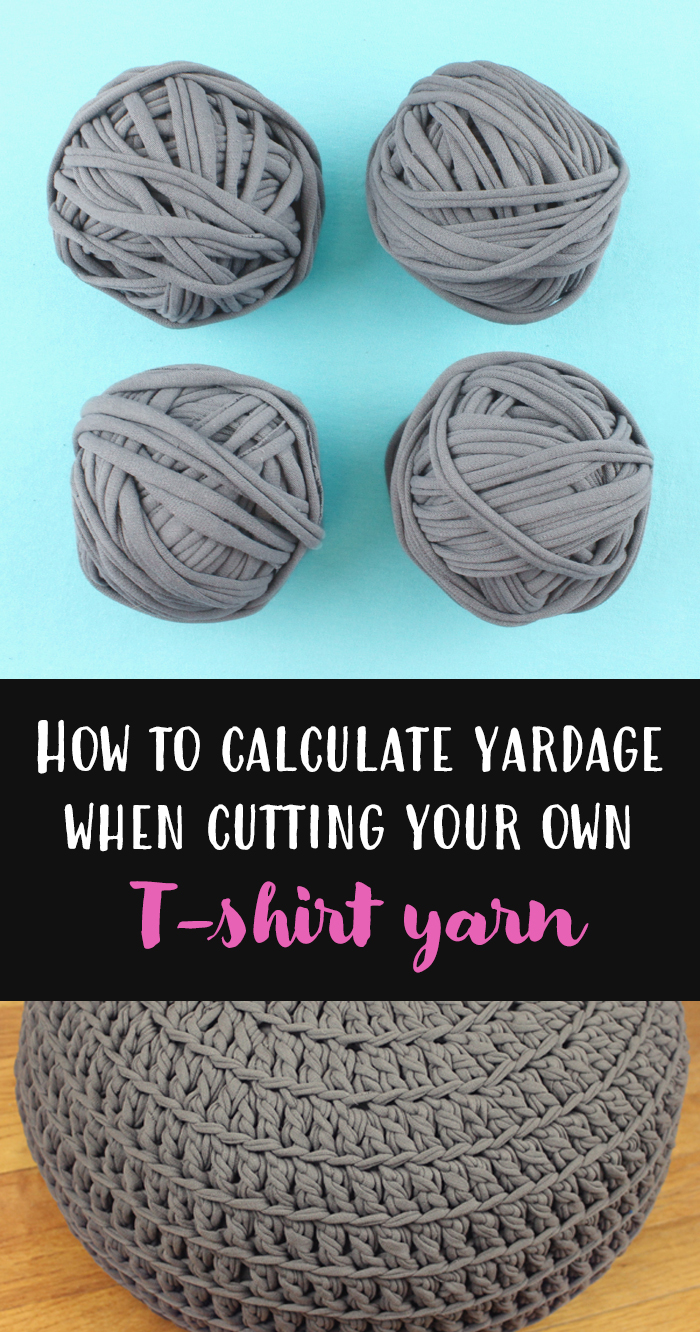 The only bummer about cutting your own t-shirt yarn is that you don't necessarily know how much yardage you're getting. Knowing yardage is of course handy when you're using a crochet pattern and want to make sure that you have enough yarn to complete it. So, I came up a way to kind of estimate how much you have!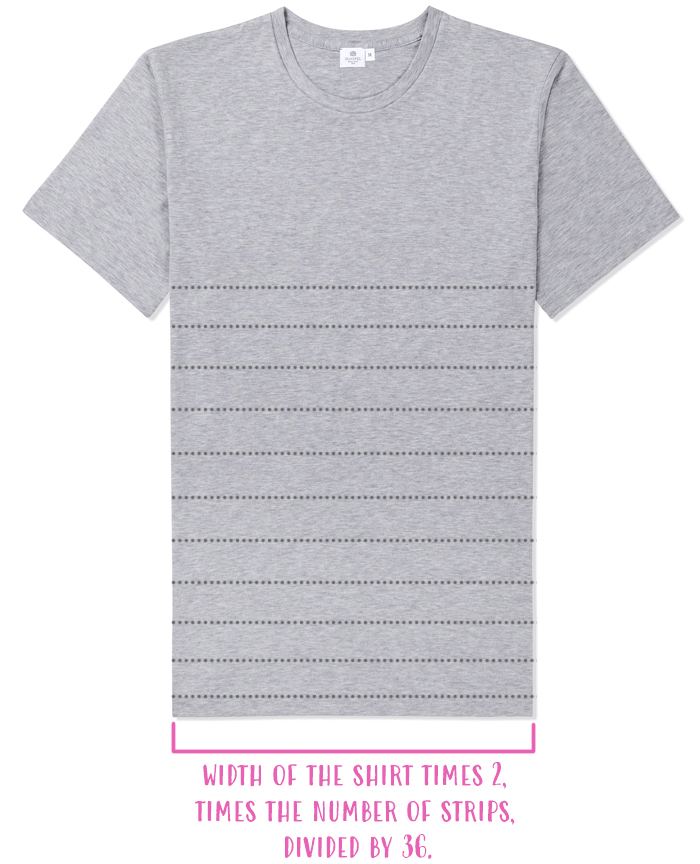 First, measure the width of the shirt, then multiply that number by two (since there are two sides to the shirt). Then multiply that number by the number of strips you cut. Next, divide that number by 36 (since there are 36 inches in a yard).
So if your shirt is 20 inches wide, times 2 = 40 inches. And you cut 10 strips = 400 inches. Divided by 36 = 11.1. Now you know that you have approximately 11 yards of t-shirt yarn to work with.
Since you stretch the yarn after cutting it, you actually have more than this estimate gives you. The amount of length you gain by stretching it is unfortunately kinda hard to calculate (if you have any ideas, I'd love to hear!) so I just wanted to share this as a starting point. So in this case, at least you know that you have around 11 yards.
How to calculate yardage when cutting your own t-shirt yarn
Click To Tweet
And in case you're not sure how to cut your own t-shirt yarn, I have a video tutorial on YouTube! :)
Looking for something to make with t-shirt yarn? Check out my Poof crochet pattern!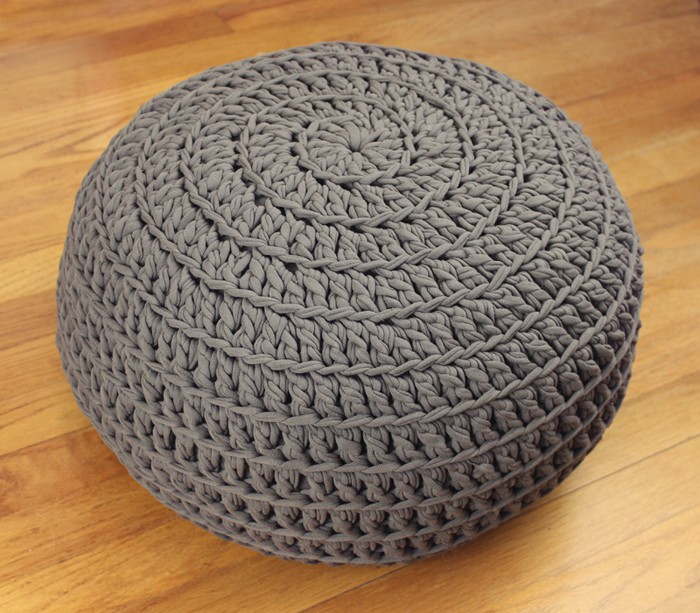 You might also like these posts: