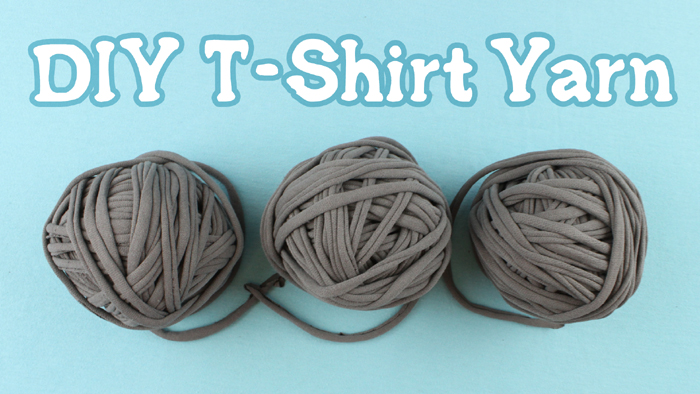 Shirts.com was kind enough to send me some of their Gildan Ultra Cotton T-shirts so that I could try out making t-shirt yarn and crochet something with it. It was so nice of them and I had a lot of fun with it! If you've never tried making t-shirt yarn before, it's a lot easier than you may think! And crocheting with it was great because it's so thick, my project was really quick to complete! Check out my video below where I show how to turn a t-shirt into a ball of yarn!
You're going to need:
● Cutting Board
● Ruler
● Rotary Cutter
● Scissors
● T-shirts that don't have seams down the sides such as the Gildan Ultra Cotton T-shirts

After you make some yarn, be sure to come back and try out my free Poof! crochet pattern and make yourself a floor pillow/pouf ottoman! :)
If you'd prefer a photo version of this tutorial, Shirts.com has a great one right here.
Disclosure: I received the t-shirts that I used in this video for free from Shirts.com. Thank you so much, Shirts.com, for inspiring me and for providing the shirts so I could do this!
This post contains affiliate links. If you click and make a purchase, I get a small commission. This helps to ensure that I'm able to continue posting free patterns and tutorials! :)
You might also like these posts: