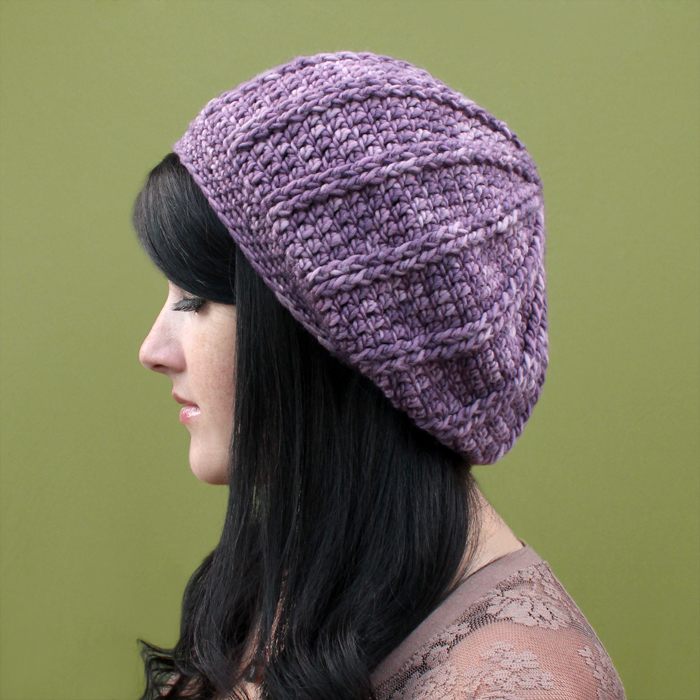 I'm excited to say that today I posted an update to the Ferris Wheel Slouchy Hat pattern! It was my very first slouchy hat pattern, originally published in 2008, and my writing style has changed a lot since then so I thought it was due for an update!
The pattern has been completely revised! It's been rewritten to make it easier to understand + I've included progress photos to help ya out! And there are now video tutorials for the FPDC, dc2tog & invisible join (these are all on my YouTube channel for everyone, they're not exclusive to the pattern).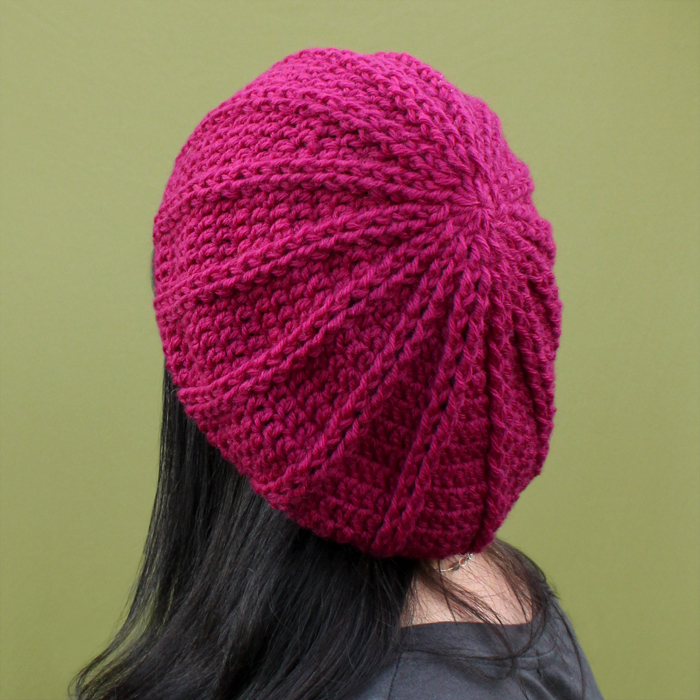 Here's a peek at the new layout: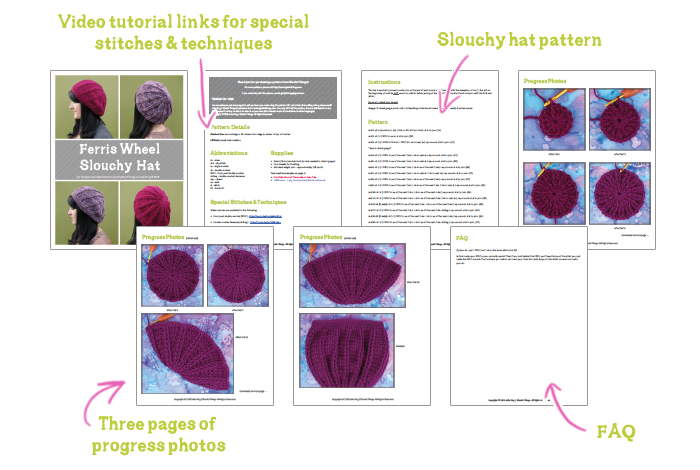 If you've previously purchased the pattern through Ravelry or Craftsy, you should easily be able to download the updated pattern file. Check your email or Ravelry inbox for a message about the update. It will contain a link to download the new version.
If you have any trouble with that or if you purchased the pattern way back before I was selling on Ravelry or Craftsy, please just send me an email, attach the pattern PDF (this will be easier on both of us than having to look up Paypal receipts) and I'll send you the new version.
If you don't have the pattern yet, it's available through Ravelry, Etsy, or Craftsy! :)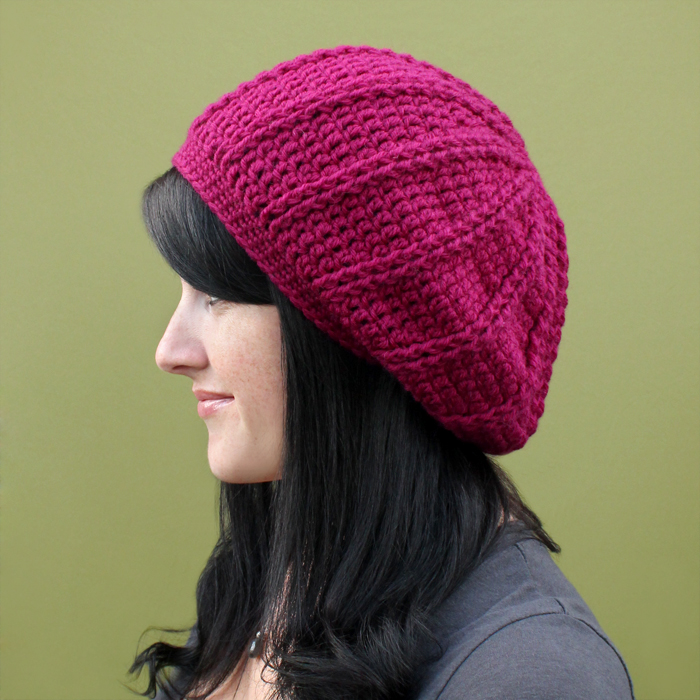 I'll be working on updating a few of my other older patterns as soon as possible as well. The Avenue C, Pineapple Coconut, and Gumdrop Slouchies are at the top of my "to-fix" list.