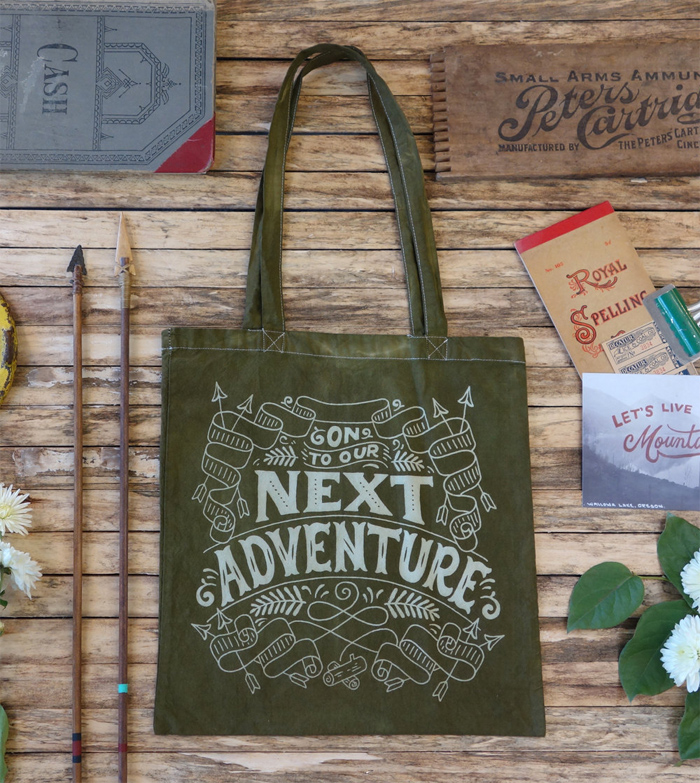 This is destined to become my next bag!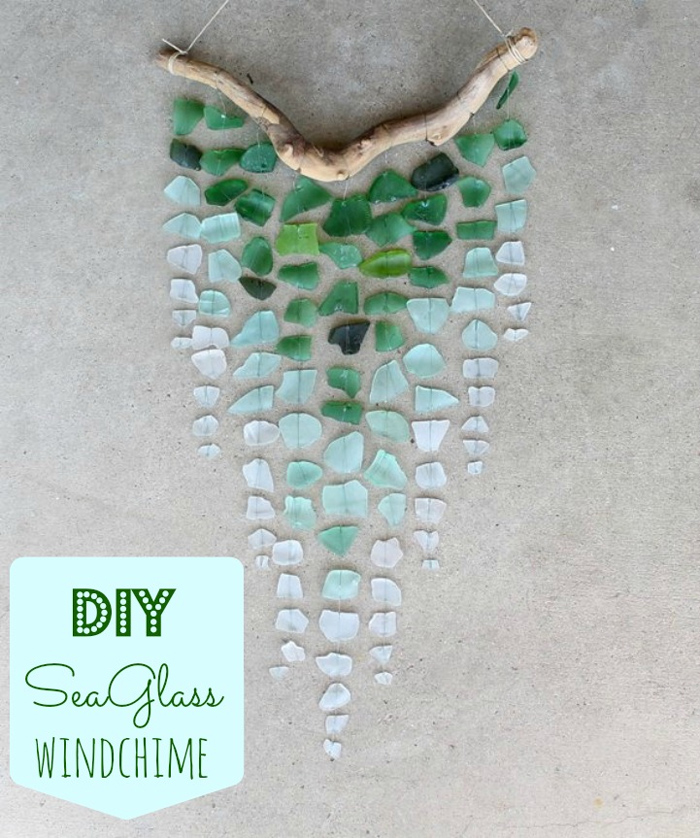 I would love to do something like this will all of the sea glass I've collected! The ombre look is so pretty! It would also make a great wall hanging.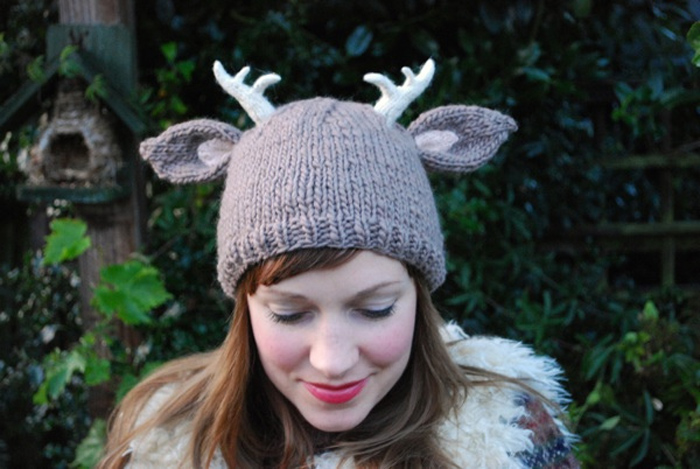 I fell in love with Tiny Owl Knits after finding the fingerless mitts below. I'm planning on buying this hat pattern so I can work on my knitting skills and I'd also love to have her book, Woodland Knits!
As soon as I saw these fingerless mitts on Knit Picks, I had to buy the pattern. I don't have a lot of experience doing color changes with knitting but I must have raccoon mitts! It even has a tail! So cute!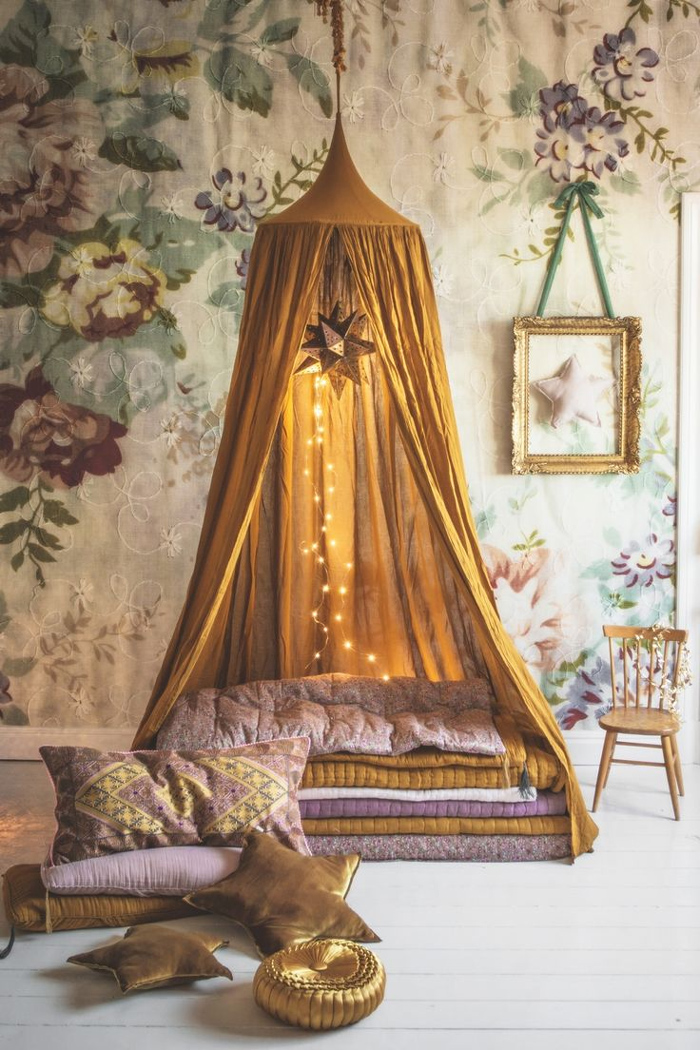 If I had a magical little tent like this, I would be tempted to sit in it ll day and crochet! I'm also loving the star shaped pillows and feel the need to make some!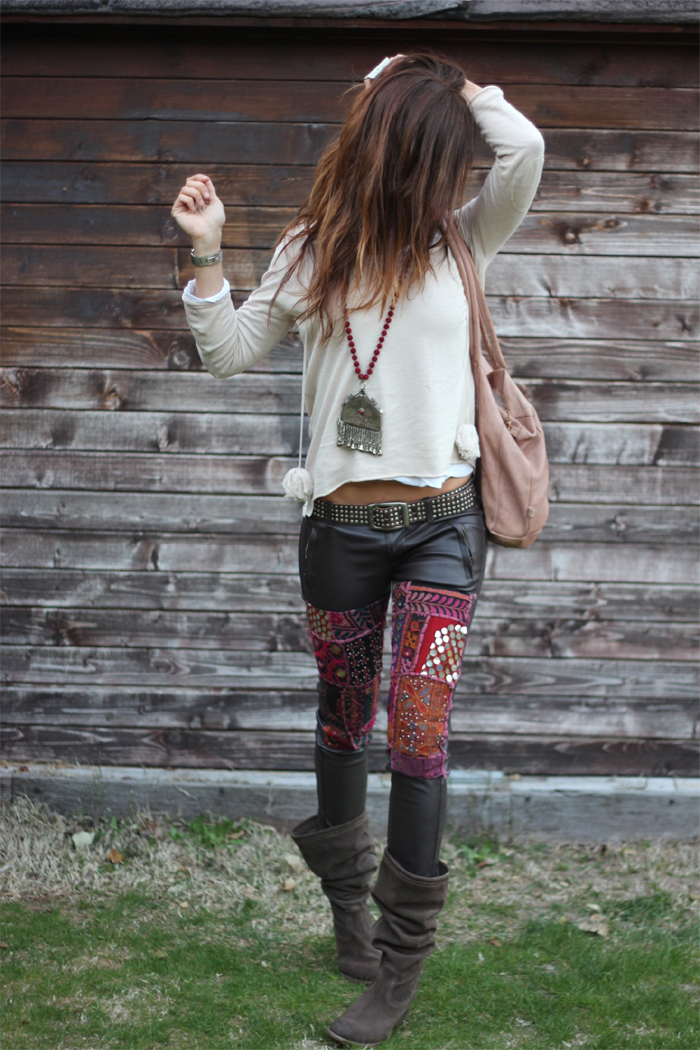 I love this outfit overall but those pants give me diy ideas! I love the patches sewn onto them!
You might also like these posts: